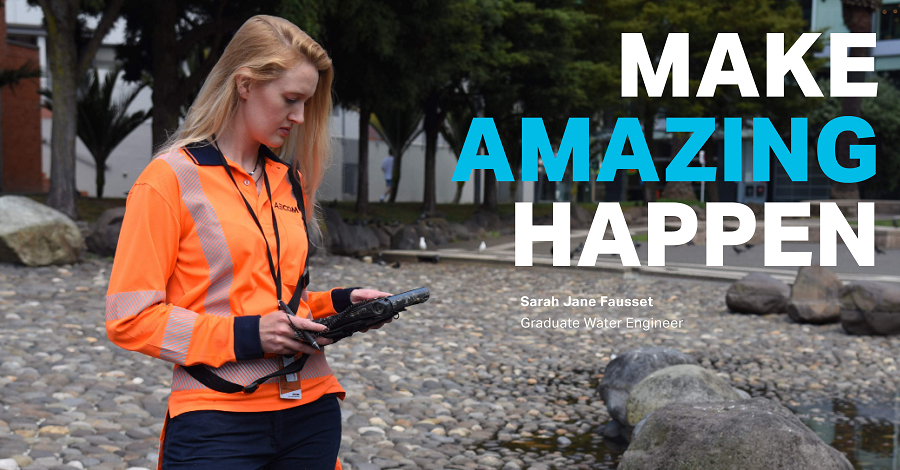 Day in the life: Sarah Jane Fausset
6:00AM
My alarm wakes me up, after pressing snooze a few times I eventually drag myself out of bed.
7:00AM
I leave my apartment and walk the 200m to the train station (very handy) and jump on the next train heading to the CBD.
7:30AM
I arrive at the office and turn on my laptop and have a quick scroll through my emails while the office is still pretty quiet. After 10 – 15 mins some of the other graduates and members of my team arrive so we all go down to the kitchen to make coffee and have a catch up.
I usually end up taking a second cup of coffee back to my desk and finish replying to my emails and check what is on the schedule for today.
9:30AM
We usually have our team resourcing meeting on Monday mornings to discuss what everyone is working on and to identify if anyone has capacity to help out and get involved on different projects. This lets us all know who is going to be really busy and who has some time to help them out which keeps our team stress free. My weeks are usually pretty busy especially as I spend half the week in Wellington working on site and half the week in Auckland in the office working on different projects. It's a really great mix of site work and design and allows me to see the whole design and construction life of a project.
10:00AM
Our team love to have morning coffee and snacks together in the kitchen and chat about everything and anything and sometimes we are lucky and someone brings in some home made goodies.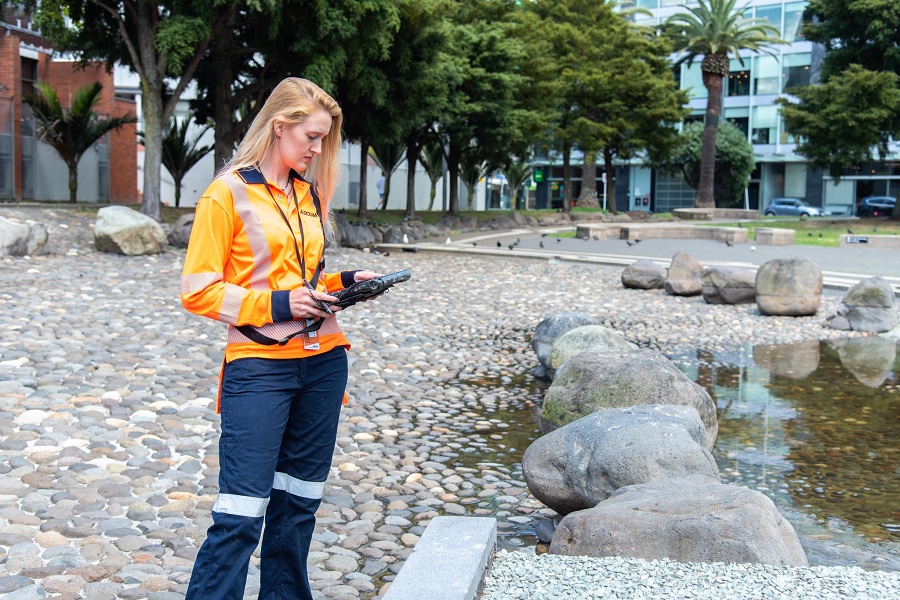 10:30AM
I head back to my desk to get some work done, I sit in an open plan office so its super easy to roll my chair over to the senior engineers if I need to ask them questions or need some guidance. Every project is different and a fantastic opportunity to continue learning and gain the experience and knowledge needed for my chartership.
12:00PM
The best time of the day, lunch time. Sometimes there is a learning development event on which usually has free pizza but if not we all head out to the park just outside the office and chillout in the sun for an hour.
1:00PM
I head back to work and get focused, if I'm onsite in Wellington we usually head out in the Ute to do our inspections up and down the site.
4:30PM
It is getting to the end of the work day so I wrap up what I'm working on and send out some emails or catch up with the senior engineers about the projects and what the plans are for tomorrow.
5:00PM
I usually head to a Gym class with the girls from work or rush home to take my paddle board to the beach if the weather is good. Its such a great way to relax and unwind after a productive day.
8:00PM
I usually cook a big meal with my housemates and watch some netflix or we all go out for dinner if we are feeling lazy.
9:30PM
I usually face time my family (and dog) who live in the UK and I update them on my adventures over in NZ.
10:00PM
Finally time to head to bed and get some sleep.
---
Richelle Fernandes
Graduate Electrical Engineer in Building Services
The University of Auckland (Graduated in 2017)
Bachelor of Electrical and Electronics Engineering (Honours)
6:45 a.m.
I hear my flatmate walking around and know it's time to wake up.
7:00 a.m.
I actually wake up and give myself exactly 20 minutes to get ready before I sprint down the street for the bus. The less time I spend getting ready means more time spent sleeping.
7:20 a.m.
*Almost misses bus*
8:00 a.m.
I have my oats for breakfast with some of the other graduates in the kitchen at work. We have a quick discussion on how our social sports team will go this week, followed by us stocking up on fruit from the kitchen for the day. I then spend some time checking my emails and calendar, marking all the actionable items and reading all other emails and filing them into the appropriate project folders in Outlook.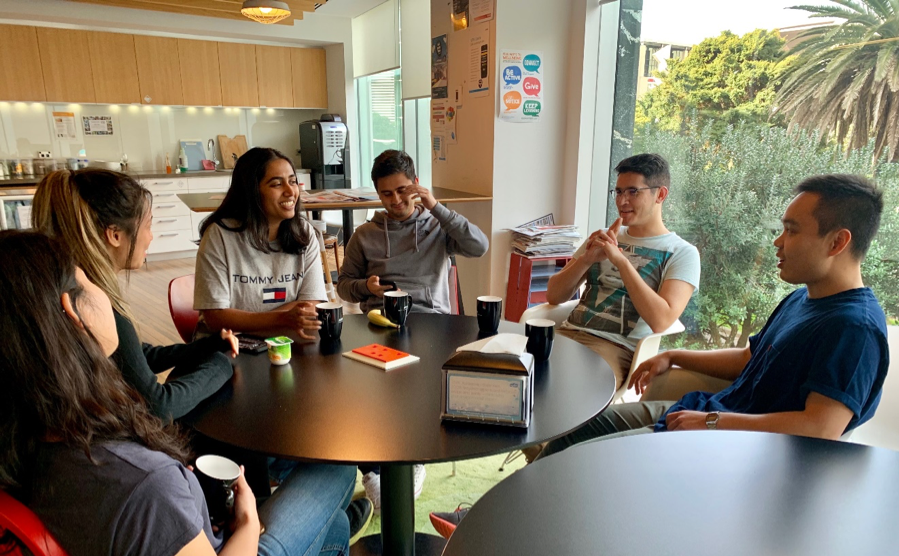 The graduates catching up over a quick coffee on a casual Friday morning.
9:00 a.m.
The Building Services team (Electrical + Mechanical) has its weekly resource meeting, where we conference call in the rest of our team members around the country. Each office spends a few minutes giving everyone a run down of the projects they are working on and what resources (i.e. people) they need for that week. Here's where I usually find out exactly how my week is going to go. After this, my team (Electrical) has a quick follow-up meeting to ensure everyone knows what they are doing this week and that everyone is properly utilised.
10:00 a.m.
I head back to my desk to get some work done. I usually spend some time talking to my manager or senior engineer before each large task, to break down the work into manageable chunks. I spend a lot of time working on projects that are based in Wellington and have had the chance to travel down quite a few times over my year and a half at AECOM. Once I'm done debriefing, I begin gathering the information I need to tackle this design task. For lighting, this usually includes looking at what the space requires, the options for light fittings (keeping the budget in mind), creating the lighting model on our lighting software, and contacting lighting suppliers for files of these light-fitting options. I model a few options with different light fittings until I am satisfied with the output and my work is then checked and verified by our senior engineers.
12:00 p.m.
Every few weeks the Early Professionals Committee at AECOM hosts an event, either at breakfast, lunchtime or after work, for learning development or social activities. Being part of the committee, I get to organise the event, prepare the room, order the catering and run the event. This usually lasts for an hour.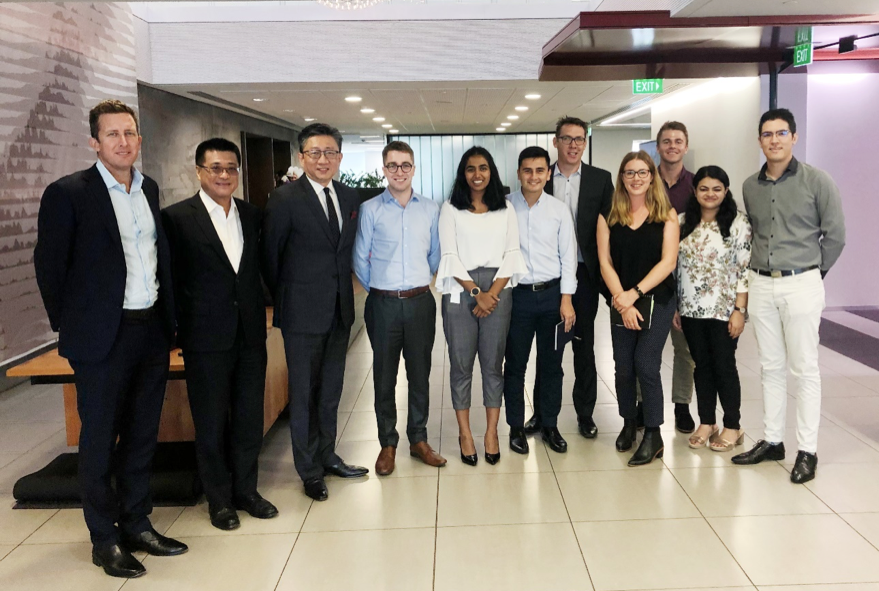 The Connect Auckland team met with Todd Battley (ANZ CEO), Dickson Lo (APAC COO) and Sean Chaio (APAC President) to discuss how Connect is progressing in New Zealand and our ideas for the future.
1:00 p.m.
Back to designing. It usually helps when I get a large stretch of time to work on design work as you have to be in the zone!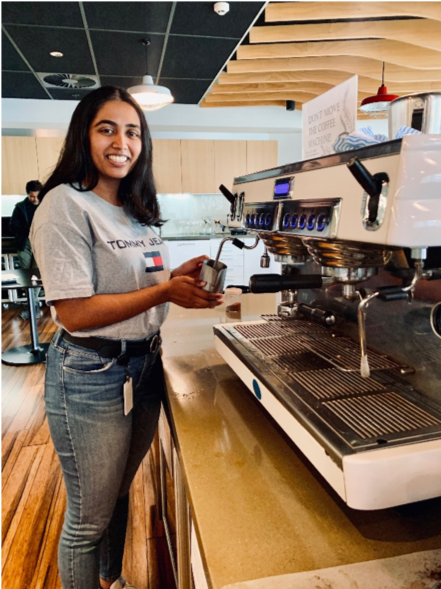 3:30 p.m.
At this point in the day (the point being everyone's three-thirty-itis), someone will message the other grads on the internal messaging system asking if it's tea time yet. We then happily scurry over to the kitchen for a small chat and make ourselves a hot chocolate or coffee while we're there! It really helps that AECOM has its own barista-style coffee machine. We even have a barista come in once in a while to teach new starters how to use the machine.
3:45 p.m.
One of my favourite parts in the day — supplier meetings! We often get suppliers coming in to talk to us about a new product they might have or run a small learning session on a particular aspect of building services, be it lighting, power, product selection or something else we've requested to hear more about.
4:15 p.m.
More design work! Design work is the real reason I got into engineering and each project always brings about new challenges and learning opportunities.
5:00 p.m.
At this point, I'm frantically changing into my gym gear and running around the block to the gym for that 5:30 Les Mills BodyPump class.
6:30 p.m.
Time to finally go home and have some dinner.
8:30 p.m.
AECOM's social volleyball team plays every Wednesday, which is where I'm headed to at this point. We may not always win but it's the thought that counts, right?
10:00 p.m.
Lights out. It's been a full on day and I'm ready to go to sleep.
---
Michelle Too – Graduate Civil Engineer
University Attended: University of Canterbury
Degree qualification: Bachelor of Engineering (Hons) in Civil Engineering
Year of graduation: 2018
8:00 a.m. – Arrive at work
I like to arrive early so I can have a nice desk by the window, which looks out onto the harbour. Once I choose my desk for the day, I then write down my to-do list and go through my emails. Every day at work looks different for me, but today my main priority is to design a stormwater system. The fun (but sometimes a little tricky) thing about this project is that it is done in collaboration with other engineering disciplines.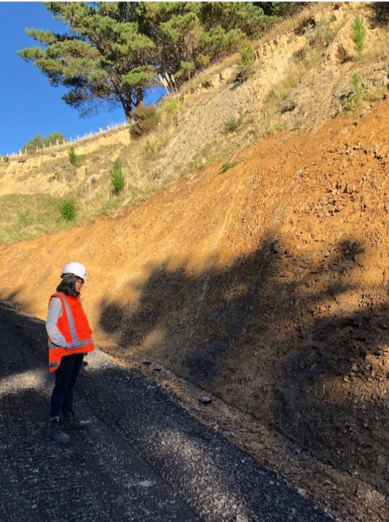 8:30 a.m. – Site visit
Before I get started on the design, I need to go on a site visit for one of my other projects. One of the first stormwater-design projects I worked on as a graduate at AECOM is almost near completion. Before heading out to the site, we check the Safe Work Method Statement (SWMS) to ensure that we are aware of any known risks and the controls around these. My colleague and I call the contractor to let them know that we are on our way and then we are off. Once we get to site, we review any new safety issues on site and sign the Contractor Safety Register. We then undertake an additional 'Step-back' (a task risk assessment). This additional quick check is handy to ensure that we are comfortable and feel safe to proceed with our inspection and gives us the opportunity to raise any potential hazards that the contractor may have missed. There are no new safety issues today, but if there were, we would assess the situation and follow with the appropriate action.
10:00 a.m. – Meet with the project civils lead
It was a fairly straightforward site visit, so it is not long before I am back at the office. I meet with the project civils lead to discuss the stormwater design of this new project. This is my opportunity to ask him questions and to clarify anything that I am unsure of. I work with him to ensure that I have the right approach as every region has different design guides and land conditions. He also provides advice about hydrological analysis and stormwater design.
10:30 a.m. – Start design
I make a start on the catchment analysis and use design guidelines, as well as my engineering judgement, to calculate the stormwater demand. For this design, the programs I am using to assist me are AutoCAD and Excel.
12:30 p.m. – Lunch time
It's time for a break! I like to eat lunch at the office overlooking the beautiful view of Wellington harbour with the other graduates before going for a walk along the waterfront (or sometimes this becomes a walk to window shop along Lambton Quay). In the summer, I like to use this time to go for a run along the waterfront to Oriental Bay.
1:30 p.m. – Continuing design
I continue to work on the design. Usually, I like to block the entire day for design work, so I can get in the zone. If I am not doing design work, then you can usually find me working with the transport advisory team, out on site, supporting our design and project managers, compiling contract documents, or having internal or client meetings. Once the catchment analysis is done, the fun part begins: the design of the stormwater system. I enjoy this because we get to propose designs for the client that are fit for purpose while keeping in mind economic, environmental and social sustainability.
4:15 p.m. – Coffee break
Time to grab a quick hot drink with the 'hot drink crew'. Sometimes we bring out a pack of cards and have a round or two of Three Up Three Down.
4:30 p.m. – Time to organise an event for Connect (AECOM's 'early professionals' group)
As the Wellington Connect Committee leader, I coordinate the Wellington Connect Committee members who are organising the next Connect event. The committee puts on events throughout the year that facilitate professional development, corporate social responsibility, health and safety, and networking for early professionals at AECOM. Organising these events normally involves finding speakers, catering for the event, and sending invitations. Today, we are helping the health and safety team to organise the annual AECOM early professionals Health and Safety Breakfast — a fun event that equips early professionals to be site ready.
5:30 p.m. – Ultimate Frisbee
I grab a quick bite to eat before heading to my ultimate frisbee game. After the game, I like to hit the gym before heading back home and relaxing.
---
A Day in the Life – Anna Callinicos, Graduate Environmental Scientist, Hamilton, NZ
University Attended: University of Canterbury
Degree qualification: Bachelor of Science (Chemistry and Geology) with a Postgraduate Diploma in Environmental Science
Year of graduation: 2018
6:15 a.m.
Time to wake up, a little earlier than my usual, but I am heading to the Coromandel Peninsula to do some field work out there, so I have to get on the road early. I have a quick shower and change into my field gear, which is so much easier (and quicker) than deciding what to wear to the office!
7:00 a.m.
I get a text from my workmate, she's outside to pick me up. I jump in the car and we're on the road! I spend the time in the car catching up on what's new in the world, preparing for the day and what needs to be done at each site. The drive is about two hours to our first site, so we just listen to some music and catch up for the rest of the journey.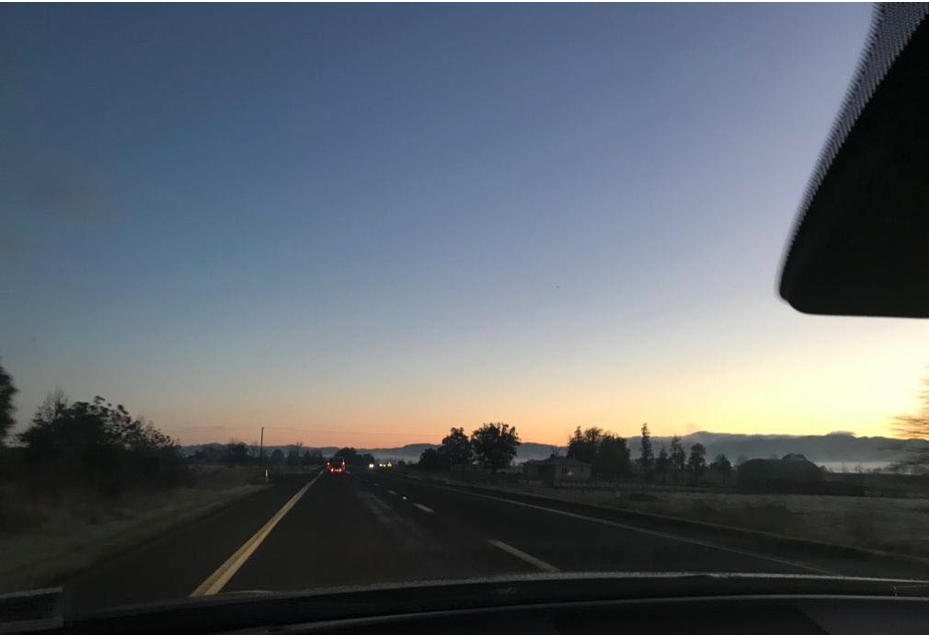 9:00 a.m.
We have made it to one of our sites, we have a busy day ahead and have three sites to get to today. We quickly let the team know back in the office that we have made it safely and then get all our equipment together for work. Today we are doing groundwater, surface water and air-quality monitoring at our sites, so there is a lot of equipment involved!
9:15 a.m.
We go on the hunt for our first groundwater monitoring well, which can be tricky sometimes when we've never been to the site (we once had to hire a metal detector to locate one). Luckily, the site is not too overgrown, and we manage to find the well pretty quickly and set up to begin the sampling. We use a pump that pulls water up through the well and passes through a flow cell that holds a sonde, a piece of equipment that can tell us in real time the pH, electrical conductivity, dissolved oxygen, and redox potential of the water. These parameters can move around as the water is pumped from the well and once they have stabilised the sample is taken. It takes about 30-45 minutes to sample a well. In the meantime, we take notes on the parameters and label some jars to collect our samples in.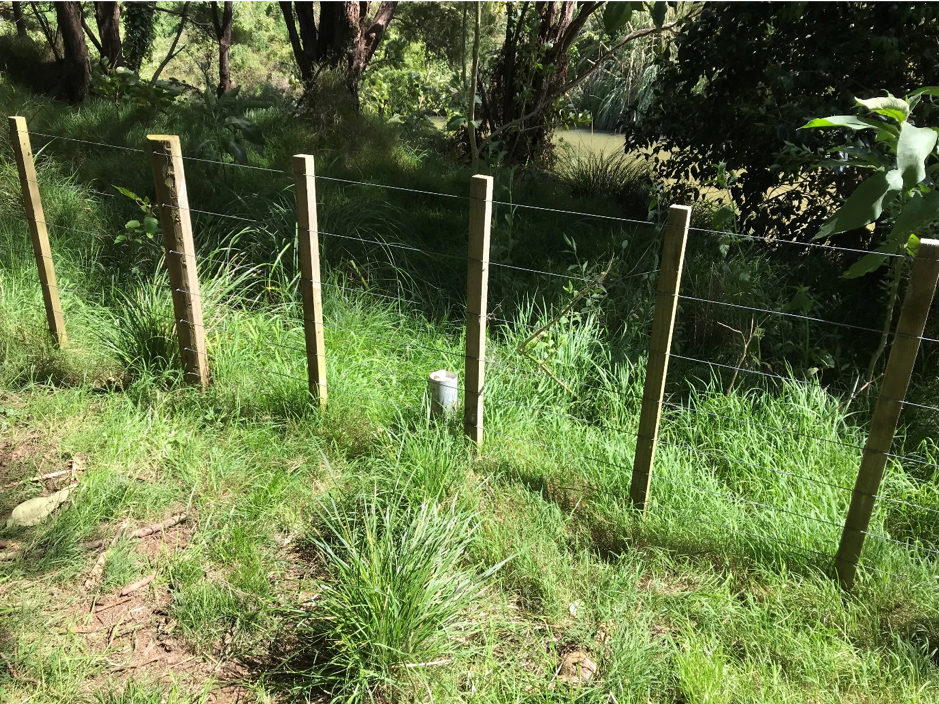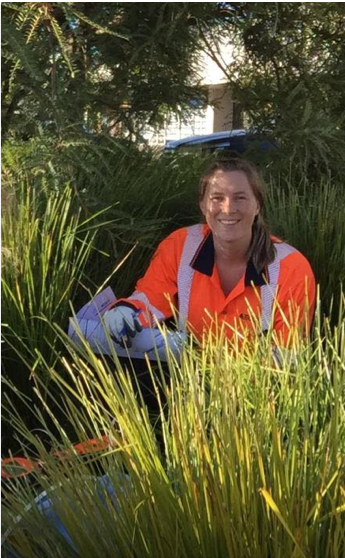 10:00 a.m.
On to the next well and this one is harder to locate. We eventually find it in the middle of some bushes, so setting up our equipment is a little more difficult. Again, we take notes about the water quality being pulled up from the well and prepare our sample jars.
11:00 a.m.
On to our third and final well for the day. This one is straightforward, and we manage to locate it, set up and sample it in 45 minutes — record time! This site has previously leached contaminants into the groundwater, so we are monitoring the groundwater to see whether the contaminant concentrations are decreasing. We will send these samples to a laboratory to be analysed and then write up a report for the client about the findings.
11:45 a.m.
We leave site and head towards our next site, which is up the peninsula a few bays around, and it's about a 45-minute drive. On the way, we stop and have our lunch at a scenic lookout, which is quite possibly the prettiest place I have ever had lunch at!!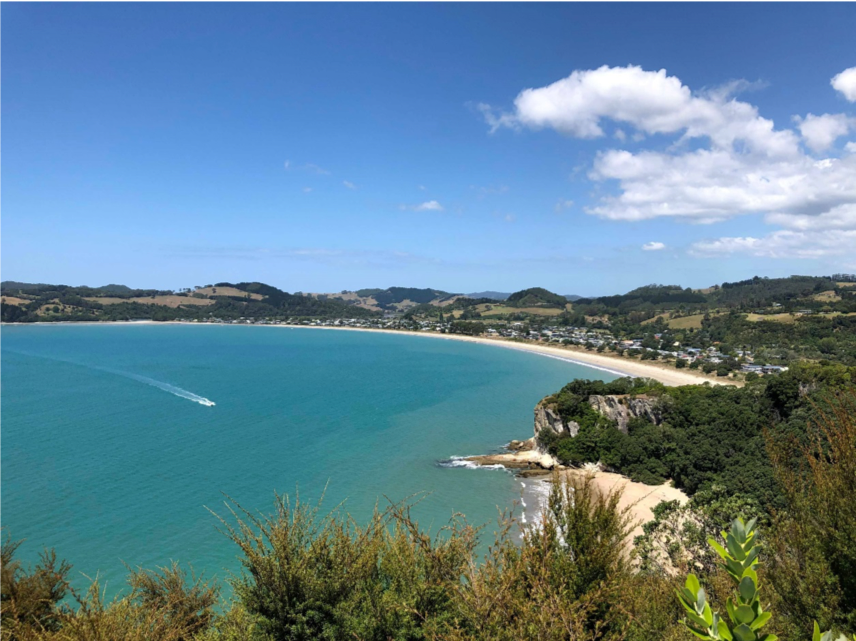 12:30 p.m.
We arrive at the next site and update our team in the office on our movements. We are taking two surface-water samples at this location, one upstream and one downstream of the site so we can assess whether it is having any environmental impacts on the stream. Sample collection is relatively quick and easy for surface water — we use a long, extendable stick called a mighty gripper, so we don't have to get too close to the water.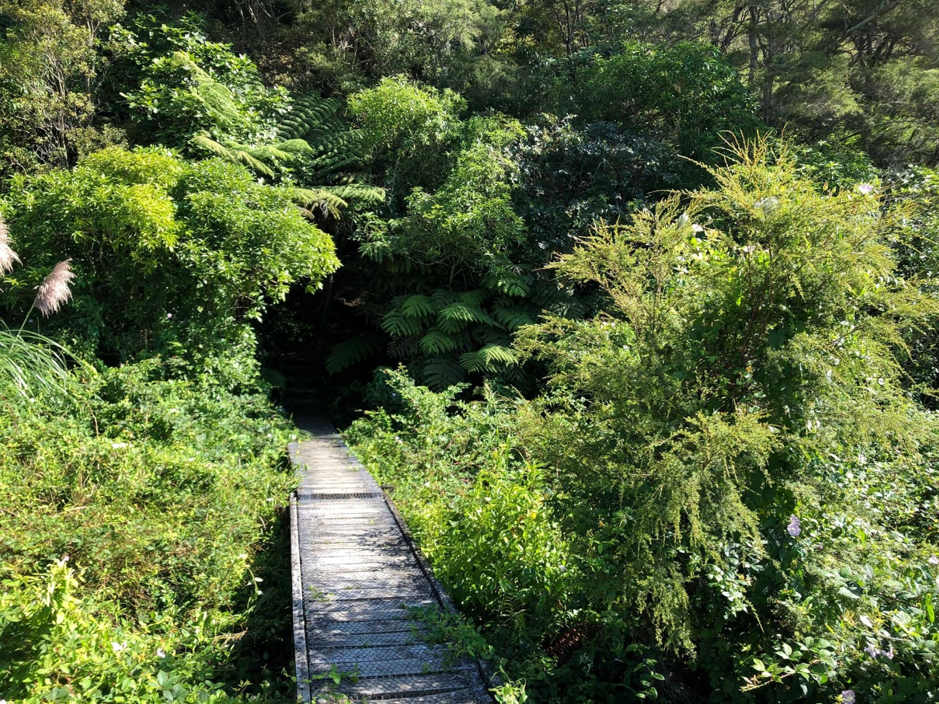 1:15 p.m.
On to the next site. We jump in the car and head to the next one to do some air quality monitoring and more surface-water sampling.
1:30 p.m.
We arrive on site and are straight into it! We quickly go grab surface water samples from a stream and then get started with the air-quality monitoring. We use three different machines to measure different gases. We are monitoring methane, carbon dioxide, oxygen, hydrogen sulphide and volatiles.
3:00 p.m.
Home time! We leave site after a big day and head back to the office. It is typical for my job to have slightly longer days when site work is required, but AECOM is really good with flexibility and work-life balance, so I can bank my extra hours as 'flex-time'. Flex-time enables you to build up extra hours and then when you reach eight you can use that to take a day off in the next month. Being out in the field, I have been able to use the programme and have had an extra day off every month I've worked here!
5:00 p.m.
We make it home after a long day and just in time for pizza Friday!! We have some pizza, drinks and play some table tennis after a busy day and week!