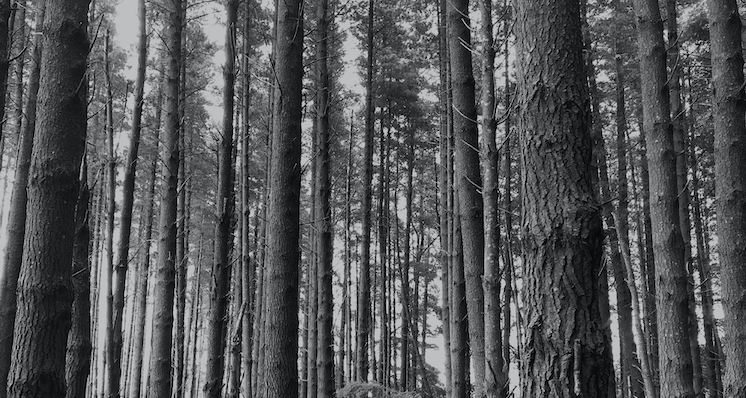 AKD Graduate Programs and Jobs
Associated Kiln Driers Pty Ltd (trading as AKD) is a 100% Australian owned and operated integrated forestry and timber processing company with operations in Victoria, New South Wales and Queensland.
AKD currently has 0 opportunities.
Select the following options:
Who are we?
Associated Kiln Driers Pty Ltd (trading as AKD) is a 100% Australian owned and operated integrated forestry and timber processing company with operations in Victoria, New South Wales and Queensland.
AKD is distinctive amongst its key competitors for its reputation as a high-quality producer, its exceptional customer service and its vertically integrated operations which comprise:
Six sawmills processing in excess of 2,000,000m3 of sawlog per annum
Over 10,000 hectares of radiata pine plantations located in Victoria and South Australia
Three preservation businesses
A softwood chip export operation
Multiple log export locations
As a regional employer, AKD plays an active part in supporting a variety of local community activities and sees its employees as the vital ingredient in its past and future success.
Since its founding, AKD has continually made significant investments to ensure long term growth and prosperity. AKD has grown its business over the long term, by building a stable foundation. This solid foundation includes stable ownership, long term customer relationships, long term log contracts, its own plantations and multiple state of the art processing facilities.
These foundations are constantly being enhanced by continual reinvestment in the business, plant expansions, plantation growth, employee development and the latest processing, automation, scanning and optimisation technology.
AKD is proud of its 65 year history, having retained its headquarters at the site on which it was founded in Colac, Victoria in 1955 by an association of local family companies. The four equal shareholder companies that own AKD have been involved since day one.
AKD is always looking for the 'right' people to join their team. AKD is investing in its employees future through continual development and training opportunities, including a graduate program, comprehensive apprenticeship programs (adult and school leaver) and integrating LEAN manufacturing and processing principles into the entire business.
Every precaution is taken that compliance is met (and exceeded) to ensure a safe working environment is provided.
AKD is an equal opportunity employer, valuing diversity within our workforce.
Consider joining this growing and exciting organisation for your next career move.
AKD's Graduate Program is designed to provide a sustainable structured introduction of new skills and talent into the AKD team and business. The specific experience and structure of the program will be customised to the individual entering the role and should provide:
A positive, fun and engaging experience
Exposure to multiple business functions/departments and ideally sites
An experience that fulfills a practical organisational outcome with real projects and real responsibilities
Support by mentor and senior management
Structured networking with AKD personnel and peers
AKD's Internship Program provides individuals in their last year of studies the opportunity to develop their skills on real projects for a period of 3-6 months, with the level of commitment varying on their university commitments. These programs are reviewed regularly through the year and are advertised at least once a year.
Discipline List:
Agriculture
Engineering - Mechanical, Electrical and Civil
Operations and Management
Logistics and Supply Chain
Human Resources
Business and Commerce
Environment and Science
Information Systems & Technology
In addition to applying for specific opportunities advertised, AKD always accepts applications for general operation / process roles. To apply please fill in the Application For Employment Form and attach an up to date resume and cover letter. Clearly outline the position you are applying for and return to the appropriate site contact details below.
Through a collaborative approach between direct managers and the HR team, all applications received will be reviewed based on individual merit and suitability to the position applying for.
For selected candidates the recruitment process will be initiated and will comprise of:
first and second round interviews
site or department tours
aptitude testing
pre-employment drug and alcohol screen
functional/physical capacity testing
other appropriate pre-employment assessments/testing
"As a Graduate, joining the AKD team has been a great start to my career. In just two years I have gained valuable knowledge and skills, and have been able to progress from a Finance Graduate to a Financial Accountant, whilst also commencing my CPA Qualification studies. AKD have supported my career development by ensuring I am exposed to different tasks within the finance department and other areas of the business, which has allowed me to learn and grow. I look forward to seeing where my career with AKD takes me." - Leah Cuthbertson, VIC
Our Company Purpose: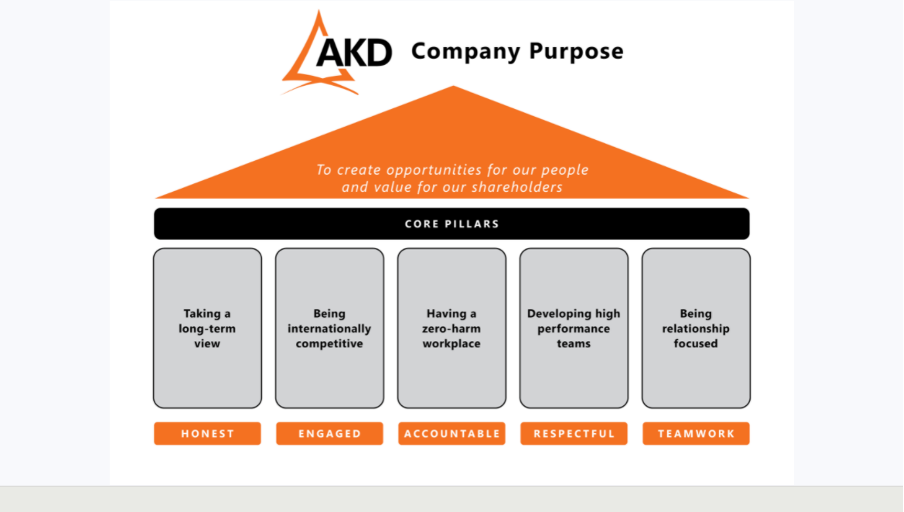 Did You Know?
AKD Softwoods is an integrated forestry and timber processing company, with its head office based in Colac, Victoria where it was founded in 1955. AKD is equally owned by four founding family company shareholders.
Supported by our 1000+ employees AKD is an innovative and progressive company focused on building a truly sustainable and internationally competitive business. The AKD team is committed to growth through investing in long-term sustainable assets and building strong relationships with customers and suppliers.
AKD proudly services its customers through sustainable forestry practices and employing the latest technologies available across its vertically-integrated operations, which comprise of: 9,000ha radiata pine estate, six large scale sawmills across Victoria, New South Wales and Queensland, three post and preservation businesses, export operations from multiple locations and its own transport fleet.
AKD Softwoods. Reliable and sustainable...naturally.