AMP considers a range of environmental and community factors as part of our everyday business. Carbon neutral since 2013, we continue to take measures to reduce our impact on the environment through carbon-reduction initiatives across the business and responsible investing.
Recognising that climate change is a significant economic and community challenge, our investment arm AMP Capital undertakes and publishes regular Environment, Social and Governance (ESG) research and assessments of climate change risks to its managed investments. As a co-founder of the Investor Group on Climate Change (IGCC) and Climate Action 100+ participant, AMP Capital actively engages with companies and policymakers on climate change.
The AMP Foundation:
Founded in 1992, the AMP Foundation is our philanthropic arm, with the goal of helping to create a better tomorrow for everyone – especially those facing challenges accessing education and employment opportunities. We help people to help themselves, by supporting non-profit organisations that give disadvantaged Australians life-changing learning and work opportunities.
We also help people to help others. The AMP Foundation supports AMP employees and financial advisers to share their time, skills and resources with those in need, and back amazing Australians doing great things in the community through our AMP Tomorrow Fund $1 million grants program.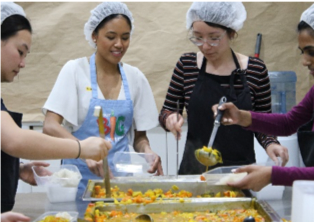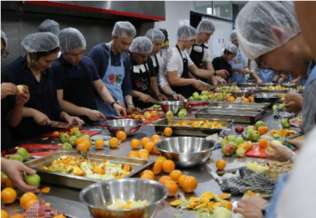 AMP Foundation and Employees:
The AMP Foundation's Community Program supports employees who volunteer with, or fundraise for, the causes they are passionate about. The program includes a number of supportive initiatives including:
Volunteering & Mentoring: a range of team and individual opportunities are organised for AMP employees every year.
Fundraising: AMP Foundation will dollar-match funds raised for around 140 registered non-profits. If you fundraise more then $250 for one of these charities, AMP Foundation will match up to $1000 per employee, or $10,000 per team event. If you fundraise for an AMP Foundation community partner, this support increases to $2000 per employee or $20,000 per team event.
Payroll: our payroll giving initiative allows you to help a charity by donating money from your pre-tax salary.
Unsung Heros: The AMP Foundation donates $3000 to a charity where an AMP employees has volunteered more then 80 hours of their time.
Our community partners:
The AMP Foundation takes a strategic approach to philanthropy by forming long-term partnerships with a small group of non-profit organisations. Some of our partners include:
AMP Tomorrow Fund:
Established in 2014, AMP's Tomorrow Fund awards up to $1million in grants each year to amazing Australians doing great things in their communities. Grant recipients work in a diverse range of fields and include artists, athletes, social innovators, scientists, educators, disability advocates, technologists, filmmakers, fashion designers, medical researchers and musicians. The grants can be used for a range of activities, including travel, equipment, study costs, research and more.
To meet some of our Tomorrow Makers, visit https://www.ampstomorrowfund.com.au/tomorrow-makers/