The Graduate Experience
AMP
---
Flexible. Connected. Unique.
The AMP graduate program offers you a personalised development opportunity like no other.
As a graduate you will complete a two-year rotational program, rotating within the business area of your choice. Taking on meaningful work from day one, you'll be guided through a tailored training program which aims to accelerate your personal and professional development.
At AMP we strive to create an environment where people can shine. An environment that offers guidance and support, whilst ensuring enough flexibility to ensure you can make the most of your life, both professionally and personally.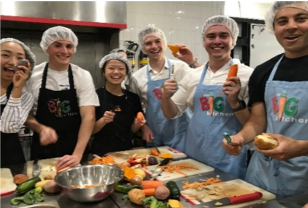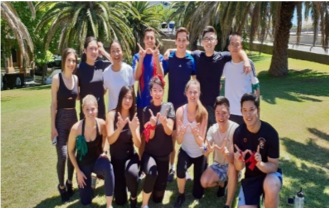 Rotate for Experience
Rotate through a number of teams within your selected business area over a two year period to get a feel for all areas of the business, enabling you to work out what's right for your skills and interests. Get connected, build technical skills, and take on meaningful, challenging work from day one.
Formal Development
A tailored formal training and development program will see you accelerate your personal and professional development both as an individual and a cohort. Starting will a tailored induction program in your first week, and followed throughout your graduate program with a series of development workshops, technical skill workshops, insight sessions, lunch and learns, and a number of networking opportunities to engage with senior executives and mentors. In addition, you will have the opportunity to work on a Business Improvement Project (BIP), with the chance to win $20,000 funding towards your piloting your idea.
Support Network
You'll have access to a network of people who understand your value and are committed to ensuring your success and development. Graduates have a dedicated graduate Talent Manager, graduate champions, buddies, mentors, and Alumni community, alongside your business rotation managers and teams.
Wellness
There is nothing more important then wellbeing.
The AMP Be Well initiative is focused on inspiring our people to set personal goals to create healthier lifestyles and opportunities through targeted wellbeing programmes, aiming to nurture a healthier mind, body and community.
Wellbeing looks different for every individual. In addition to the Be Well initiative, we offer a number of options to ensure employees have the ability to create an environment that suits them, including our 'Flex for Everyone' policy, which aims to ensure all roles across AMP can be performed flexibly through a variety of flexible working options.
Additional Benefits
12% superannuation contribution for most employees
Extra leave: purchase up to 4 weeks additional leave each year through salary deductions - Paid parental leave
Onsite Health Clubs at Circular Quay and Parramatta
Access to health cover at reduced corporate rates
Access to online employee benefits discount program, offering savings to over 300 retailers
Discounts on health insurance, travel insurance, personal insurance and leisure travel
Volunteering opportunities and dollar match fund raising