Graduate Programmes
AngloGold Ashanti Australia
---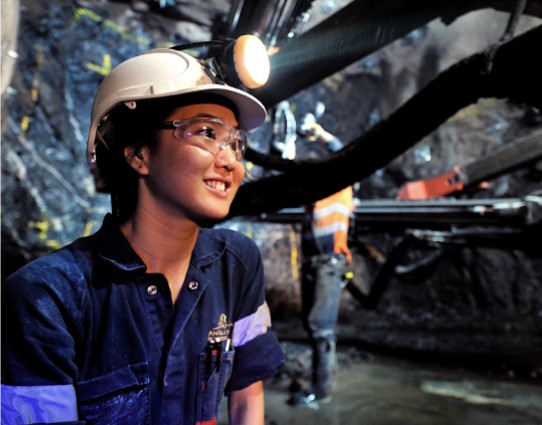 AngloGold Ashanti Australia's structured graduate programmes are based on best practice within the career paths associated with each discipline and provide opportunities to work at both our open pit and underground mines.
We provide tailored programmes to match your career interest with our business opportunities, developing your technical capability under the mentorship of experienced professionals while also developing you as a leader. As a graduate, you complete real work while we support your development and career progression.
Upon completion of your graduate programme you will be welcome to explore further opportunities within our global business.
We offer graduate programmes within our key mining disciplines, providing multiple work and site rotation options. The development plan of each graduate is tailored to match their interest with our business objectives.
Applications are accepted from students who have completed or are in their final year of study in the following disciplines:
Engineering: Mining, Mine Geotechnical, Chemical, Processing, Civil, Mechanical, Electrical.
Sciences: Geology/Geoscience, Metallurgy/Mineral Science, Mathematics, Spatial Science (Surveying).
Diploma or advanced diploma in surveying.
The following graduate programmes are offered:
Mining Engineering: This programme provides exposure to underground and open pit mining. Development is geared towards qualification for a First Class Mine Manager's Certificate or a Quarry Manager's Certificate.
Geology: Our geology programme provides the opportunity to rotate through the open pit and underground mining environment with exposure to exploration and mine geology. We will build your development and experience to help you determine your career path of interest.
Metallurgy: This comprehensive programme is designed to develop well-rounded metallurgists with an understanding of our processing plants and operations.
Geotechnical Engineering: Our geotechnical engineering programme provides an understanding of open pit or underground mining, exploration and the geological processes which influence geotechnical design and mining.
Mechanical and Electrical Engineering: These programmes consist of multiple rotations through the maintenance and engineering departments, developing competence in both underground and plant maintenance.
Open Pit and Underground Surveying: Our surveying programme is tailored to the graduate depending on their level of education and aspirations. We provide opportunities for exposure to both sites and working towards either a Grade 1 or 2 Authorised Mine Surveyor's Certificate.
Your Annual Development Journey: