Meet Our Graduates
Australian Nuclear Science and Technology Organisation - ANSTO
---
Meet Kate, Bachelor of Arts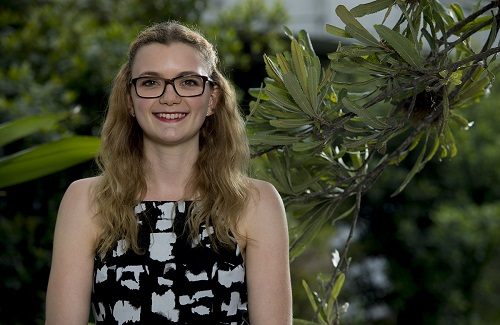 The ANSTO Graduate Development Program is an extremely attractive opportunity as it enables participants to experience on-the-job learning within a range of rotations across site. It is an ideal program for individuals who are interested in continuing their learning and development at an innovative and collaborative workplace that offers truly unique experiences. The culture at ANSTO, the commitment to employee growth and the incredible work done by all facets of the organisation make ANSTO's Graduate Development Program a stand-out opportunity for any young professional.
ANSTO is the custodian of much of Australia's landmark infrastructure and uses nuclear science to benefit industry, people and the environment. My present role at ANSTO is within the Government and International Affairs team. This group is responsible for coordinating ANSTO's engagements with stakeholders locally and abroad, including in international forums. The nature of the work done in this team is extremely dynamic due to the wide-ranging requests and matters that ANSTO is involved with.
My role includes writing briefs to relevant government officials and departments, contributing to treaties progressing through necessary legislative processes, and providing assistance and support to internal staff – including the CEO. An exciting project I was recently involved with was an ANSTO submission and appearance before a Parliamentary Inquiry in Canberra on the topic of supporting Australia's young workforce in taking up careers focused on innovation and creation.
I have been involved with a variety of unique opportunities including attending a number of International Atomic Energy Agency (IAEA) conferences. The IAEA is the preeminent intergovernmental forum for scientific and technical cooperation in the field of nuclear, and it has been an extremely valuable experience for me to engage with the international nuclear network. The conferences I attended were based on thought-provoking topics, including: how nuclear technologies and science can be used to resolve challenges faced by Small Island Developing States, Asia Pacific regional cooperation in monitoring marine radioactivity releases from nuclear facilities, and planning and cost estimation for decommissioning.
The thing I enjoy most about my job is the scale of the projects I have been able to work on and the number of people from different career paths I get to engage with. The ability to discuss and interact with researchers, government officials and international representatives has given me the opportunity to broaden my scope of learning. It also reminds me of the wider network of people from ANSTO and across the globe who are seeking to create a better future through science and technology.
Advice for students...
Take every single opportunity that is offered to you, and if there is nothing – go out and find it. This may be an old adage, but get involved with what you can and enjoy yourself.   
Procrastinate in small doses. I have come up with some creative excuses to avoid particular assessments in my time, however – be reasonable. The extra stress of leaving things to the last minute is often not worth it.
No matter what you want, don't be afraid to make it happen. Don't let others' or your own expectations and prejudices stop you from pursuing what you want to achieve.
---
Meet Michael, Master of Science Communication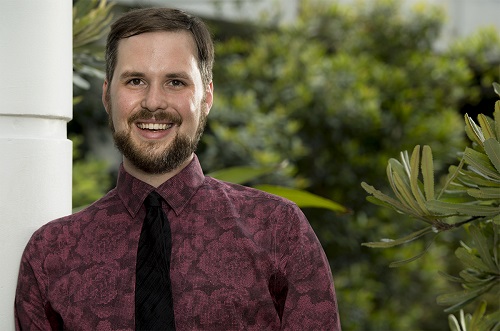 ANSTO allows me to work in the fascinating area of nuclear science alongside a world-class communications and outreach team. As an ANSTO Graduate, I have access to a wonderful range of exciting opportunities where I can put my science communication training to use – including the coordination of ANSTO's national work experience program, the Big Ideas Forum, in 2017.
ANSTO is one of Australia's largest scientific organisations and home to Australia's expertise in nuclear science and technology. 
My background is in mathematics and science communication, and my first rotation at ANSTO was at the Discovery Centre within the ANSTO Communications and Community Relations team. This role spans a wide range of exciting activities where no two days are ever quite the same. 
Each year ANSTO welcomes over 15,000 students, teachers and other visitors to its Lucas Heights campus in Sydney. The Discovery Centre is their first point of contact, home to a dedicated team of education officers eager to share ANSTO's scientific expertise and news of our latest ground-breaking research.
Most days involve interacting directly with visitors. This could take the form of delivering educational presentations and science shows to visiting school students, running hands-on holiday science workshops, or leading tours of cutting-edge scientific facilities. Seeing the OPAL multi-purpose nuclear reactor and the ANTARES particle accelerator up-close, or standing on a viewing platform overlooking  the neutron scattering instruments on which ANSTO researchers are running world-class experiments, never cease to be amazing experiences.
The Discovery Centre offers a unique set of opportunities to develop and run large-scale outreach programs. My primary responsibility was to coordinate the Big Ideas Forum, ANSTO's national work-experience program. This event sees students from across Australia submitting their 'big ideas' for the future of science, with the winning students and their teachers brought to Sydney for an amazing week of hands-on science and technology. Giving students the opportunity to work with Australia's brightest minds and best equipment to explore their ideas for environmental science, medicinal chemistry and theoretical physics has definitely been the highlight of my science communication career to date. 
My favourite part of this role has been the sheer range of opportunities I have been able to take advantage of. In addition to all the above, I also had the opportunity to represent Australia at an international workshop of the IAEA, to write and present an interactive quiz to an audience of thousands at the Australian Synchrotron Open Day, and to coordinate the Future Visions shows that travelled around NSW and the ACT during National Science Week. All of this in only the first of three rotations!
Advice for students…
Practice good time-management skills. They might be the single biggest factor that determines your success or failure at university and beyond. Make sure you have a healthy balance between study and your life outside of university.
Seek out every opportunity you can, especially in areas you might not be comfortable with (such as teaching students or giving public talks). Developing good communication skills and making professional connections will boost your career opportunities immensely.
Take care of your mental health, and don't hesitate to talk to your university counsellors (or a GP). They're experts in helping students in your situation (and many other situations) make good decisions, so why not make good use of them if you need them?
---
Meet Siobhan, Bachelor of Philosophy (Science Honours)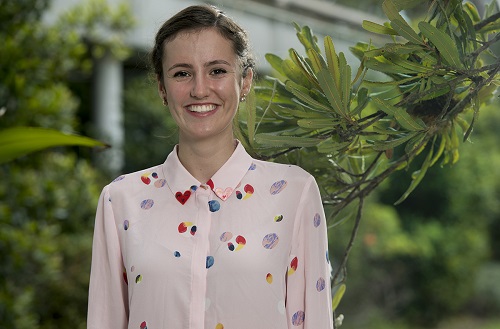 I chose the ANSTO Graduate Development Program for the huge variety of science done at ANSTO, encompassing research, industry, and services to the Australian and international communities. Rotating through several different groups while developing as a physicist presented a great opportunity, with the length of the program meaning I could experience each area in depth. ANSTO is very cogent about its values and outlook; this is a real point of difference compared with the perspective typically offered by immediate postgraduate study.
Currently I am working in ANSTO's Radionuclide Metrology group. Radionuclide Metrology is the measurement science of radioactivity. Our chief task is to maintain the Australian standard for the Becquerel, the unit of radioactive decay. The variety of decay modes across isotopes used for medicine and research means that my group has many specialised instruments and unusual scientific capabilities. We work with hospitals, radiopharmacies including ANSTO Health, and researchers across many disciplines to ensure the integrity of their nuclear measurements. In some cases we also provide certified reference sources of radioactive material.
Metrology work facilitates the trade of radiopharmaceuticals and is the starting point for the successful running of experiments, including drug trials. As the national standards lab for radioactivity, we participate in international comparisons under the auspices of the International Bureau of Weights and Measures (BIPM). These happen every few years and are taken very seriously!
As part of my rotation in this area I have worked on a dosimetry calibration project, standards for quantitative PET scans, and quality control work with ANSTO Health. To get the best measurements, you have to get the best out of your instruments. I enjoy the instrumentation side of Radionuclide Metrology which includes using heaps of different detectors (some operating at cryogenic temperatures), coding for data acquisition and analysis, optimising electronics, and more. Plus there is the fun of sample preparation, which is quite specialised in our lab. Later this year, I'll be helping to check our Australian standards for radioactivity measurement against the international standards from the BIPM in Paris.
Doing science every day is fantastic, particularly in an organisation that is far-reaching and that aims broadly. Metrology is a good mix of theory and experiment. My group has strong collaborations and great people. Overall the coolest thing about my work is that I get to play a part in enabling diverse nuclear medicine treatments and new experiments across Australia and the region.
Advice for students...
Local volunteering opportunities are invaluable, whether related to your field of study or not.
Try and study broadly within your discipline or degree. I'm now in nuclear physics but did my honours project in a completely different area of physics.
It might not work for everyone, but sticking to your hobbies and interests even when you don't feel you have time for them is good for your wellbeing and productivity.
---
Meet Sebastian, Master of Professional Engineering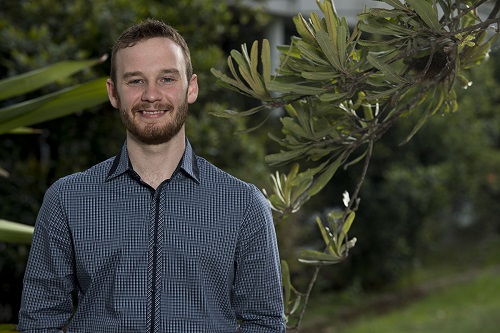 I chose the ANSTO Graduate Development Program because of the important and unique work performed by the organisation. It was the perfect place to use my interests and skills in a positive way, contributing to the production of vital radiopharmaceuticals and facilitating important research.
ANSTO is Australia's centre of nuclear science and expertise. The organisation is custodian of some of the country's landmark infrastructure, including OPAL, Australia's only nuclear reactor, the Australian Centre for Neutron Scattering (ACNS), the Australian Synchrotron and the Centre for Accelerator Science. For the first nine months of my Graduate Development Program, I was working in the electrical and control systems engineering team within ACNS. The team facilitates the amazing science that is undertaken within the Centre, and maintains and improves the suite of scientific instruments in use. They work with motion control, Programmable Logic Controllers, safety systems, and much more.
I was working on two main projects in this team. The first was an investigation project, performing vibration analysis on two neutrons choppers. This involved a lot of research, data collection and analysis, chairing meetings, liaising with vendors and purchasing equipment. This project gave me the opportunity to contribute to the Organisation's knowledge about its equipment and to help protect the valuable neutron choppers from damage.
My second project was a design project and involved retrofitting an existing motion control system to be controlled via a handheld remote. The aim of this was to improve the process that scientists use for setting up their experiments. I consulted with scientists, investigated possible solutions and built a benchtop prototype. Making sure the system was safe and reliable was a large part of my work. The project was completed with a full commissioning and field installation.
The most exciting thing about this job is the highly-specialised and often unique equipment that I get to be involved with. The projects are challenging, interesting, and require creative solutions. I would be surprised if any other graduate in Australia has had the opportunity to work with neutron choppers. While the equipment may be specialised, there are still opportunities to learn more general skills. The vibration analysis project may have required specific knowledge of the neutron choppers, but I also learnt much more general vibration analysis theory which can be applied to many other pieces of equipment such as motors, couplings, fans, and so on.
Advice for students...
The most valuable skill you can have, and the most transferable, is the ability to self-evaluate. Get into the habit of thinking about your performance and learning from your mistakes.
Estimations and back-of-the-envelope calculations are important. While some situations require a high degree of precision, others require you to produce rough figures. It will show people that you have a good understanding and can help you handle unexpected questions.
I found the workplace to be a barrage of information. Have a system for recording information, sorting emails and remembering lessons learnt. University is a good time to experiment with what works for you.
---
Meet Jayden, Bachelor of Science (Honours)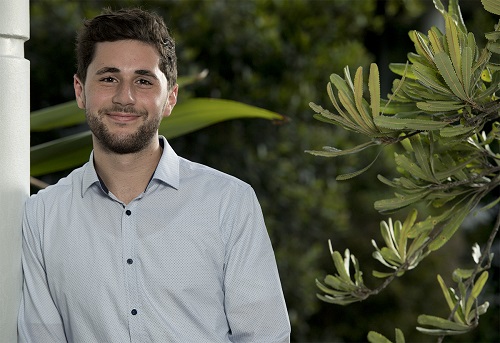 I chose ANSTO's Graduate Development Program as it would not only provide me with the ability to continue performing scientific research, but to also use that research to help the wider community. I also chose this Graduate Program for the opportunity to gain valuable experience in multiple areas through their rotation program. This allows me to not only find what areas I am truly passionate about, but also helps me gain a larger understanding on the extent of work performed here at ANSTO.
ANSTO undertakes research in numerous areas, provides trusted advice to the Australian Government and is also central to the world's nuclear medicine manufacturing capabilities. My work mostly resides in the research and development area of ANSTO. The work I am completing in my current rotation of the graduate program revolves around radiation detection. This involves a constant mix of hands-on and computer-based work. As part of the radiation detection group, I am able to enhance my skills in coding through gaining practical experience building and testing detector systems.
A typical day involves implementing scientific concepts into a real system through coding, including optimising detectors through electrical and circuity work. As part of this job I am able to see code I have written, or equipment I have helped build, be made into something that can be used in the real world outside of the lab. Major government bodies are also in constant contact with my group at ANSTO, asking for advice, assistance and any new technology we have developed that can help with their radiation detections needs. The reliance these bodies have on my group motivates me, as it helps me realise how important the work is that I do here.
What I love most about my job would have to be the coding. In this job, the coding I am performing produces results I can see in a real device. My previous coding experience had mainly involved number-crunching and applying statistics to data. Now, however, I am able to implement certain scientific theory through code and then see this theory in action in a real system. When I am doing this type of work, the days seem go too quickly because I am enjoying the work so much!
Advice for students...
Try to obtain as much research experience as possible, even before your Honours year. There were definitely opportunities available at university for this.
Start learning to code as early as possible, and try to constantly improve your skills and knowledge. Even having a basic understanding of the main programming languages (such as MATLAB and Python) will put you miles ahead of others.
One interesting thing I found through the other graduates that work with me at ANSTO is that many had previously worked here as a student, or had some previous experience here. Therefore, my last piece of advice would be to show an early interest in a place you are considering working at, and try to obtain some work experience at this place if possible.