Meet our Interns
Australian Nuclear Science and Technology Organisation - ANSTO
---
Meet James, Bachelor of Mechatronics Engineering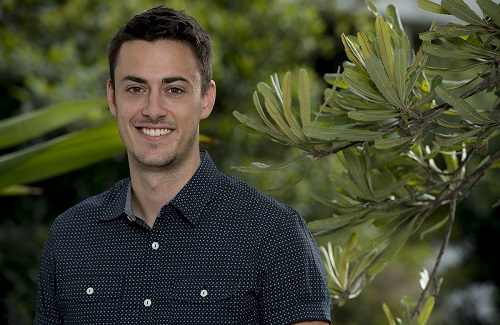 I first started with ANSTO in December 2015 on an internship within the Nuclear Analysis section, where I had the privilege of working on the design of the OPAL Reactor's new Cold Neutron Source. The work was both interesting and satisfying, which led me to continue on as a contractor in 2016 and to apply for the 2017 Graduate Development Program.
Since starting the Graduate Development program my various roles have given me the opportunity to explore other areas within ANSTO. This includes helping to commission ANSTO's new state-of-the-art Mo-99 Production Facility, as well as designing cutting-edge neutron guides and scattering instruments in the Australian Centre for Neutron Scattering. 
Despite the size of the organisation, ANSTO is a surprisingly tight-knit community. Each new role has introduced me to more friendly and interesting scientists and engineers, and these connections have in turn led to more work and research opportunities. Best of all, the work has been directly related to my degrees and so has given me an opportunity to do what I love while also increasing my skills and knowledge.
---
Meet Kaitlyn, Bachelor of Chemical Engineering / Bachelor of Science (Chemistry)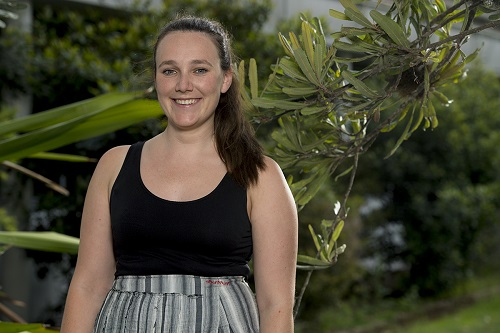 The application for Year in Industry Internship for ANSTO Minerals came with a conceptual flowsheet, and I could not help but be intrigued. The application was for a year-long position at ANSTO, an organisation I had learnt about in Year 12 Physics. I was lucky enough to be part of the 2014 Year in Industry intake with ANSTO Minerals in 2014.
During my year at ANSTO Minerals, I was given the opportunity to work on a multitude of projects and expand my engineering knowledge. Two memories stand out the most. The first is running a filter press through a two-week pilot plant - it was a great experience and the first time I have operated such a large piece of equipment. The second memory is helping run the Lithium Demonstration plant, which was later packed up and sent to South America. I was also given a chance to do some research to improve future pilot plants, which I was able to present at the end of the year. My experience at ANSTO Minerals really helped me with my remaining years at university, as it gave me the ability to picture the equipment I was designing in my final year.
I applied for the 2017 Graduate Development Program because I had enjoyed my time there so much already. I was also unsure whether I wanted to focus more on research or practical engineering and knew ANSTO was a place that allowed exploration. ANSTO is a unique organisation, as there are so many branches of engineering and science you can learn about when working here. I think my experience as a Year in Industry Intern really helped me with the application for the graduate position. It gave me a good background on the organisation, as well as a good understanding of the ANSTO Values.
All in all, I would highly recommend both programs. The Year in Industry Internship program was a great break from studying as well as a unique learning experience. The Graduate Development Program has built on my prior knowledge of ANSTO, as well as giving me a better understanding of the breadth of work done at ANSTO.
---
Meet Marina, Bachelor of Chemical Engineering (Honours)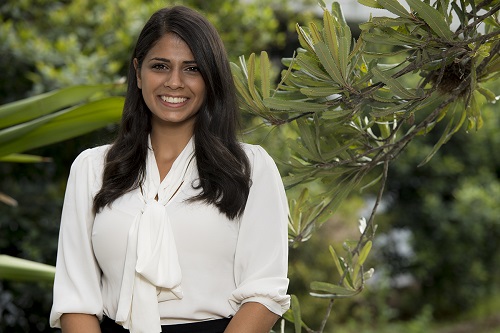 ANSTO is an organisation that has appealed to me for quite some time. I first visited ANSTO in high school on a chemistry excursion, where I left the facility fascinated by how beneficial nuclear science was. Whilst at university, I was successful in my application to participate in the ANSTO Minerals Year in Industry Program.
During this program I worked amongst passionate and enthusiastic chemists and engineers, where I gained practical knowledge and on-the-job training in mineralogy and mineral processing. I was presented with the opportunity to perform process development work, where I conducted mineral extraction experiments. I was also able to participate in the upscaling of my laboratory efforts into a pilot plant that would be used to demonstrate the effectiveness of the extraction process. 
Through these experiences I was overwhelmed by the scientific knowledge and passion that all of my colleagues within ANSTO Minerals had possessed. I completed the program not only with a surplus of on-the-job experience, but with the assurance that working at ANSTO would provide me with a fulfilling career in nuclear science and engineering.
During my final year of university, I eagerly applied for the ANSTO Graduate Development Program. Since commencing this program I have worked on a multitude of projects in various divisions, namely: Waste Management Services, the Office of the CEO and ANSTO Health. These projects have involved aspects of project management, stakeholder engagement, engineering design, process development and radiopharmaceutical production. I was also given the opportunity to travel to Sri Lanka with an ANSTO task force to participate in a workshop for an international mission-based human health project.
The experiences I have had as an ANSTO graduate so far have been invaluable. I have learnt a great deal from my supervisors and colleagues. ANSTO truly is an organisation that fosters innovation, making scientific advancements and improving the health of all Australians.