Join us in shaping a world where people and communities thrive
At ANZ, we strive to create a balanced and sustainable society in which everyone can take part and build a better life. Our purpose not only underpins our business strategy, it guides the decisions and actions we take every day as we serve individuals, families, businesses and communities.
If you're motivated by creating social good, join us – be part of building communities, providing people with opportunity and transforming ideas into reality.
Our Programs are designed to challenge and reward you. We help grow curious minds and develop careers for people who want to make a difference. We're interested in people with diverse backgrounds, who want to join a bank that's reinventing itself to address society's challenges, raise standards in banking and create opportunities for generations to come.
No matter where your career takes you, our Graduate Program will provide you with the foundation needed to grow and succeed.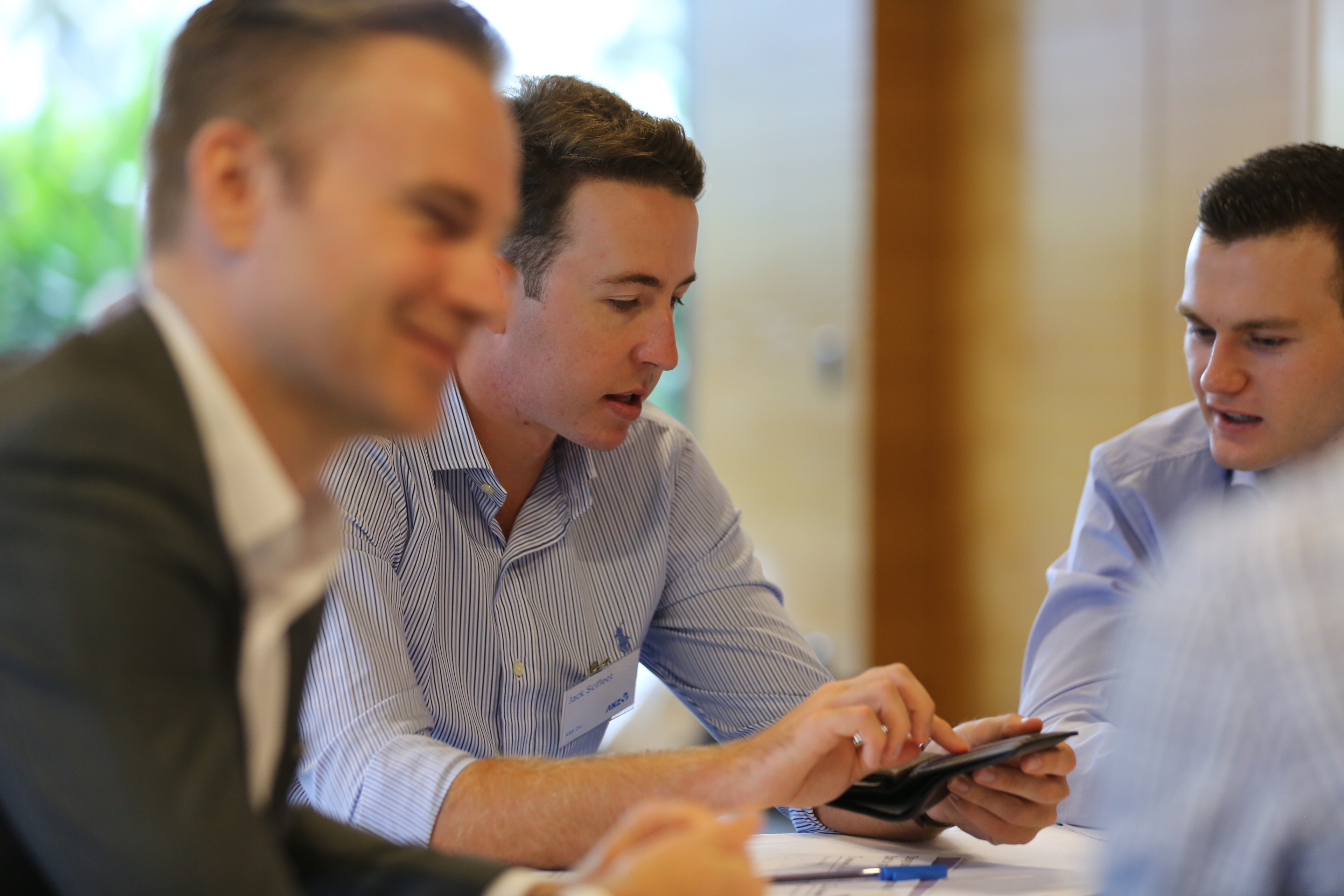 Broaden your horizons
Each of our key business areas in Australia and New Zealand have programs that offer multiple rotations.
You will get 18-24 months of valuable experiences across our businesses including exposure to a diverse range of people, environments and situations.
Each program has a different focus. Join our Technology program and you might be helping out on the architecture or cyber security. In Australia Division, your focus could be on banking, lending and investments to help businesses of all sizes achieve their goals.
We also provide supportive coaching, peer-to-peer learning, mentoring, training, networking and sponsorship from senior leaders.
Who can join the Graduate Program?
Diversity of thinking is one of the keys to success, so we encourage students from all degree disciplines to apply for our program.
Your university grades aren't the be-all and end-all. We're equally interested in your creative thinking and comfort in adapting to new people and situations. Your interests, hobbies, skills and experiences also help us get to know you more.  You are more than a list of skills and attributes.
To be eligible for our Graduate Program, when submitting your application you should be:
a citizen of, or hold permanent residency in, Australia or New Zealand;
in your final year of university studies (bachelor degree or higher); or
you have graduated in the last three years.