Equal Opportunity at Aon

Aon
---
Supporting Women at Aon
Here at Aon, we are determined to create an environment where all colleagues can thrive. To make our goals a reality, Aon is committed to supporting our female colleagues through mentorship and our diversity and inclusion action plan. Read about how some of our female colleagues are empowering results in their careers below.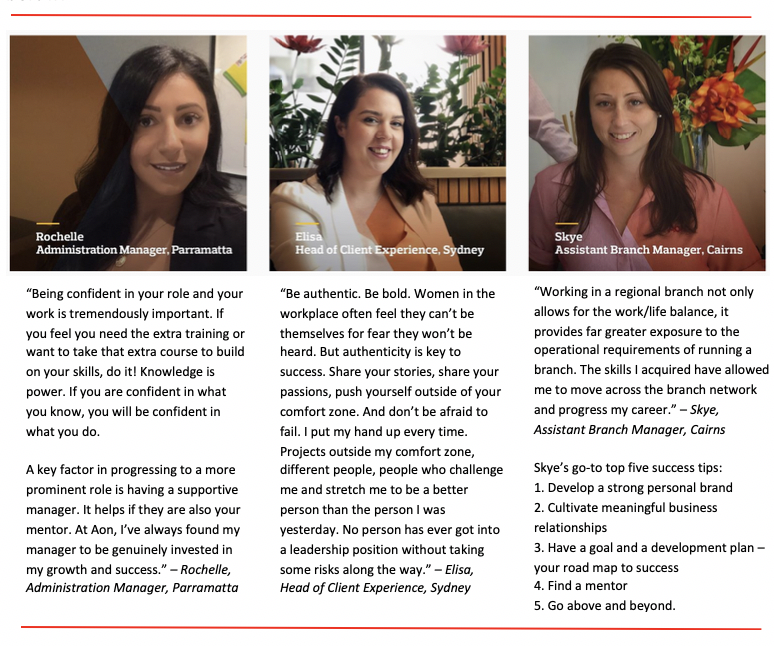 WIN Australia
To further support our female colleagues, Aon have set up the Women's International Network. WIN is a networking group which promotes diversity and inclusion through events, people development, and a quarterly newsletter.
While we focus mainly on supporting the personal and professional growth of women at Aon, our work doesn't end there. Our goal is a workplace where each and every colleague is free to be their very best. Should you choose Aon, we hope to see you at one of our meetings or events.
---