Accessibility at ASIC

Australian Securities and Investments Commission
---
ASIC aims to eliminate barriers to accessibility and promote disability-awareness initiatives. We encourage training and career development opportunities for people with disability.
We continue to our progress against our Accessibility Action Plan including: 
publishing articles for staff about mental health in the workplace and the Diversity Council of Australia's #WordsAtWork Campaign
improving the accessibility of our web content, in accordance with the Government's Web Content Accessibility Guidelines 
accessing the Government's RecruitAbility program to recruit graduates
We celebrate International Day of People with Disability each year in December. Previous guest speakers include, Disability Discrimination Minister Commissioner Alistair McEwin and Crosbie Lorimer from beyondblue, Delta Society therapy dogs also visited a number of our offices.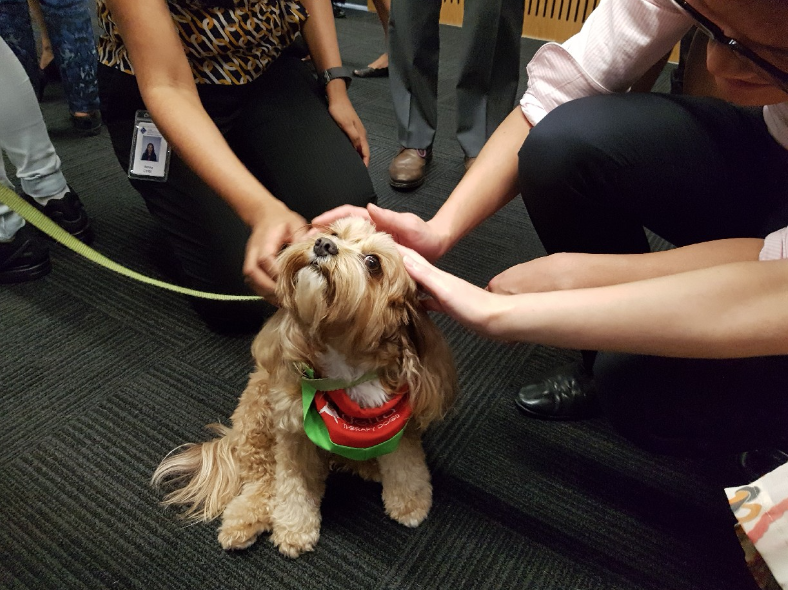 Pictured: Delta therapy dogs visited ASIC offices for International Day of People with Disability
The Accessibility Committee provides a forum for contributing ideas and initiatives that ensure ASIC continues to improve as an accessible workplace and service provider.
We encourage applicants from diverse backgrounds to apply for roles at ASIC.
---