Women in ASIC

Australian Securities and Investments Commission
---
A significant part of our inclusion and diversity strategy is supporting women in our workplace. We continue to implement strategies to meet our voluntary calendar-year targets for women in leadership roles and have made progress towards our 50% target.
We celebrate International Women's Day each year in March. Previous guest speakers include, ABC broadcaster and journalist Juanita Phillips and Australian politician and former Premier of Queensland Anna Bligh. Each year, our Women in Leadership award recognises an ASIC female employee who has demonstrated leadership in their position.
We hold Keeping You Connected events, which provide updates on policies and current issues to employees who are on extended leave. Women of the future are also celebrated with ASIC's 'Bring Your Daughter to Work Day'.
We also support the development of women through a number of mentoring programs including, Women in Banking and Finance, Women in Law Enforcement and ASIC's broader mentoring program.
Our Women in ASIC committee provides a forum through which to contribute ideas and initiatives and is committed to fostering a more inclusive working experience at ASIC.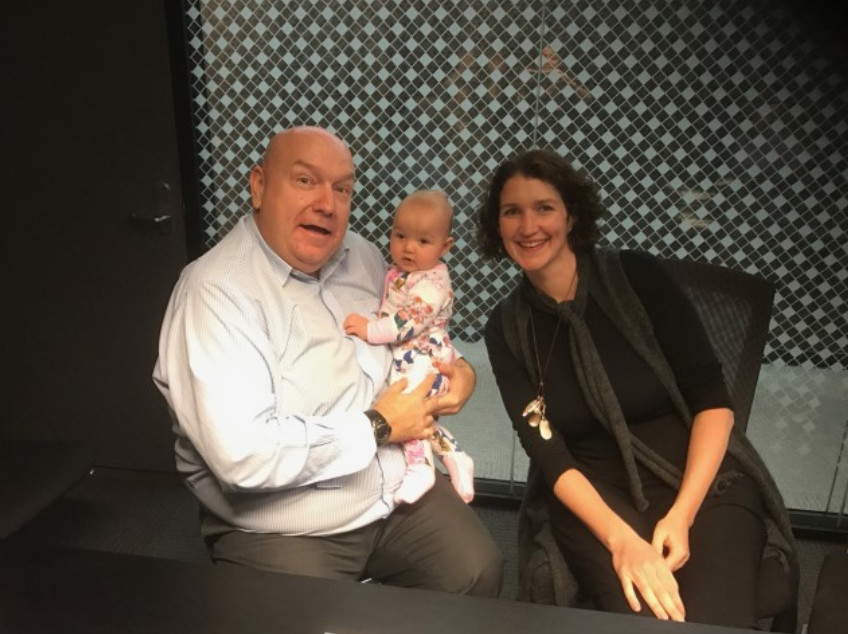 Pictured: Executive Director and Regional Commissioner of Victoria, Warren Day, with a Senior Manager and her baby at an ASIC Keeping You Connected event in Melbourne.
We encourage applicants from diverse backgrounds to apply for roles at ASIC.
---