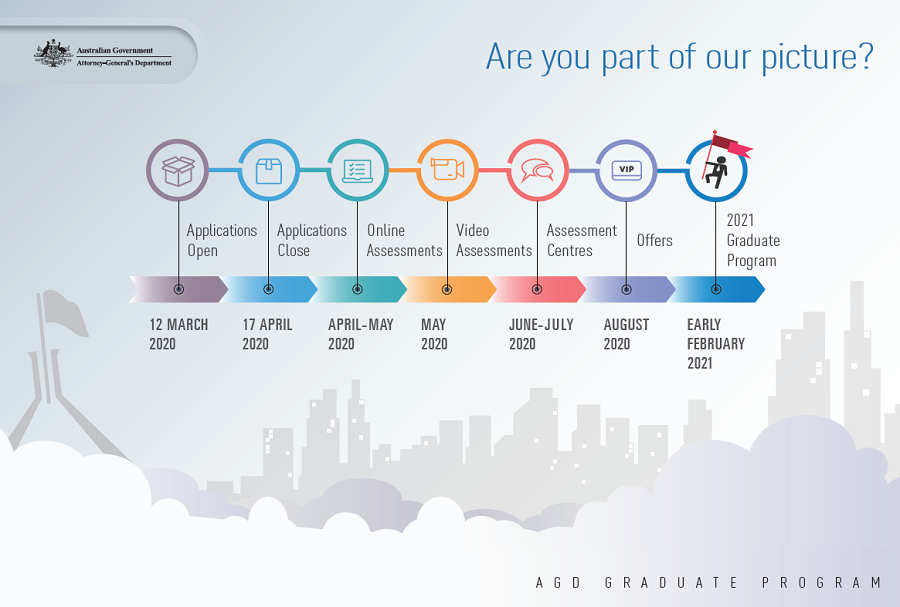 How to Apply
Attorney-General's Department
---
Applications open at 7:30am AEDT on 12 March 2020.
Applications close at 11:55pm AEST on 17 April 2020.
As part of your application you will need to provide: 
a response to the question/s in the application form 
a completed application form
your current academic trancript
For further information about the application process please review our candidate information guide.
Our selection process involves:
Online application and assessments
Online video Interview
Assessment Centre
Apply now for our 2021 Graduate Program.
If you meet the eligibility requirements for one or more of our streams, please visit our website to apply for the 2021 Graduate Program.
Our selection process: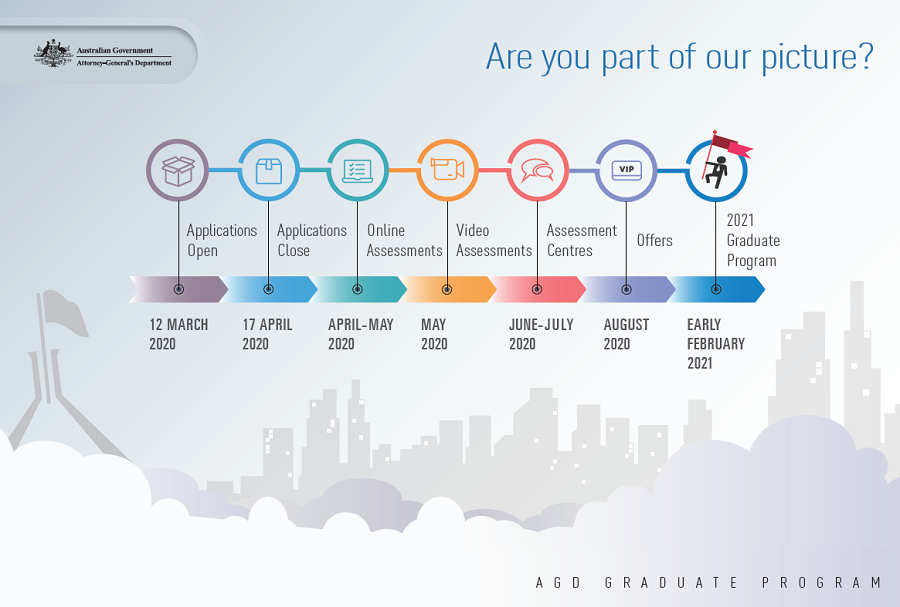 RecruitAbility
The Attorney-General's Department is committed to supporting the employment and career development of people with disability. For more information on the RecruitAbility scheme, refer to the Australian Public Service Commission's RecruitAbility Applicants Guide. The RecruitAbility scheme does not apply to the affirmative measures disability stream.