What it's like to work for us
Attorney-General's Department
---
Our workforce consists of, and values people from all backgrounds, experiences and culture who respectfully contribute their perspectives to create a thriving environment.
---
Jad Halimeh 
I was born in Adelaide, but I completed most of my primary school education in the UAE (one of the perks of having English teachers as parents). I then went to finish high school in Lebanon before returning to Adelaide for my tertiary studies! I have a Bachelor of International Studies, Bachelor of Arts in History, and a Diploma of Languages in German. I'm also currently studying a Juris Doctor at the ANU. 
My rotations In AGD:
Counter Terrorism Legislation Section: Effective laws are a critical component of Australia's response to threatened or actual terrorist acts. This department administers the Criminal Code Act 1995 (Criminal Code) which contains Australia's laws against terrorism. Australia's counter-terrorism laws focus on terrorist act offences, terrorist organisations, preventing the financing of terrorism, urging violence and advocating terrorism offences and foreign incursions and recruitment offences.
Mutual Assistance: Mutual assistance is the process countries use to obtain government-to-government assistance in criminal investigations and prosecutions. The work in mutual assistance involved taking ownership of a number of criminal cases and ensuring that the relevant Australian and foreign authorities obtained the information required to conduct the investigation or prosecution at hand. This role involved a lot of stakeholder engagement and was a great lesson in time management. If you prefer talking over the phone instead of sending emails you'll absolutely love this role! As this role involved working with foreign countries, my language skills came in handy – I was able to translate German and Arabic documents for the team. Another great way to brush up on some perishable skills!
Private International and Commercial Law Section: Private international law governs civil and commercial law transactions and disputes that contain international elements. Throughout my time in the section, Australia was in the process of negotiating its position in a private international law convention, and so the work revolved heavily around this. We drafted briefings for the SES who were attending the convention, and worked with domestic stakeholders in ensuring their interests were taken into consideration before we signed up to any binding agreement. I also worked to other teams in this role – this included the very exciting task of writing speeches for the Attorney-General and his delegates.
My most exciting contribution to the Department:
There have been so many amazing things I've done throughout the course of the grad program and so it is hard to pick just one, but having the opportunity to write a speech for the Attorney-General has definitely been a highlight. Before entering the department, I had no idea how much (if any) interaction we would have with the Attorney, and so to be able to prepare something that would go directly to him was such a great experience. Knowing he read my work was so validating, especially as a graduate only a month into the job! Another really exciting thing that is currently on foot is my preparations for a 30 minute presentation that I will make in front of 400 guests at a whole of government conference that is coming up in late 2019 – exciting times!
Other things about me:
When I'm not at work I'm usually studying for my Law degree. During the week I try to make time every night to work out either at the gym or by going for a run around Lake Burley Griffin. Contrary to popular belief, the weekends in Canberra are actually quite lively. There are some pubs and clubs here that are Canberra staples, plus some of the restaurants and wineries around the place are second to none. There's definitely no shortage of things to do out of work hours.
Once upon a time I was a supporter of the Port Adelaide Football Club. Since moving to Canberra though, I've embraced my status as a local 'Canberry' so the mighty GWS Giants are now my team (absolutely robbed in the Grand Final). Also, although I prefer to play rugby union, I've had to make do and support the Canberra Raiders (also absolutely robbed in the Grad Final).
Moving to Canberra:
There is so much to look forward to in Canberra. Don't listen to the naysayers! I came here with very low expectations, but I was very quickly pleasantly surprised. The restaurants here are second to none (see: CBD Dumplings), we have some amazing wineries in the Murrumbateman region and Canberra is the home of Australia's best museums and art galleries. There is not much more you could ask for. If you like hiking, you'll love this place – Mount Ainslie is another weekend must-do for the budding Public Servant, and also a great place to run into politicians. Also, we get both the AFL and NRL to look forward to every footy season!
As with all things in life, the more you embrace something the easier doing that thing will be. This is no different where Canberra is concerned – I would recommend coming here with an open mind, and embracing anything that comes your way (yes, even the winters). The Graduate Program is perfect in that friendships are formed so quickly, and this makes the move so much easier. People within the program and the department at large will become like a second family in no time at all. Finally, embrace all the opportunities that come your way as a grad – both professionally and socially. There is no better time to get out there and get involved in things that you would not normally get the chance to partake in as a regular officer within the department. Relationships are key in Canberra and this will help in developing these – I can't recommend this last point enough!
---
Alyssa Van Groningen
I grew up in Canberra, and studied my Bachelor of Arts (Philosophy and Sociology) at the University of Melbourne. During my undergraduate degree, I worked at a sexual and reproductive health clinic and volunteered at a youth-run gender equality organisation. I moved back to Canberra to complete an Honours year in Philosophy at ANU. I wrote my thesis on the challenges of Indigenous recognition in Australia, with a particular focus on the Uluru Statement from the Heart.
Qualifications
BA (Philosophy and Sociology), with Honours in Philosophy.
Current Rotation (and work involved)
I am currently in the Legal Assistance Branch, which provides the government with policy advice on legal assistance and manages a number of Commonwealth legal assistance programs. At the moment, I am supporting my team with the Serious Overseas Criminal Matters scheme, which helps people in exceptional circumstances – or people facing the death penalty – with the cost of legal proceedings overseas. I have enjoyed gaining insight into the intricacies and complexities of casework. As someone who is passionate about social issues, it has also been rewarding to help facilitate access to justice for vulnerable members of our community.
Previous Rotation/s (and work involved)
My first rotation was in the Native Title Unit where, given the focus of my Honours thesis, I was excited to gain insight into Indigenous policy development. I supported the team to develop a policy response to a landmark High Court decision on native title compensation by undertaking research and contributing to briefings. I also had the opportunity to contribute to a Senate Inquiry process, and facilitated a team discussion on the management of native title monies; a complex issue that presents an increasing challenge in the native title space.
My second rotation was in the International Crime Treaties and Policy Section within the International Cooperation Unit. I assisted in a range of policy reform work during this rotation, including reviewing Australia's death penalty policy. However, I spent most of my time helping to manage an overseas development aid project in the Indo-Pacific, where my main contribution was revamping the monitoring and evaluation framework used to assess the effectiveness of capacity-building projects. I enjoyed this work because it felt tangible, and because it required extensive contact with a variety of internal and external stakeholders.
Most exciting contribution to the Department
The 'Talking Heads' committee at AGD aims to bring prominent individuals to the department to introduce a fresh and challenging perspective on our work. As part of my contribution to this committee, I arranged for Thomas Mayor to present to the Department during NAIDOC Week. Mr Mayor, who participated in the National Constitutional Convention at Uluru, shared his recollections on the moment of consensus that took place at the Convention and offered a powerful message on the importance of unity. The talk was attended by staff at the Department of Prime Minister and Cabinet and the Australian Government Solicitor. It was incredibly fulfilling to have facilitated a discussion at the Department on an issue so close to my heart.
---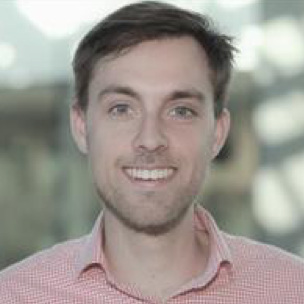 A day in the life of a grad – Steven
8.00am
Arrive at work. I cycle to work each morning and the 15min travel time cuts down my previous Melbourne commute by a fair bit. While the bike lanes aren't quite to a Fitzroy standard, they're not too bad and are improving across the ACT. The main AGD building has excellent end of trip facilities with a towel service thrown in, so fortunately I don't need to worry about showering or choosing an outfit until I get to work.
8.30am
I get to my desk and read through any new emails, including looking through the daily news clips to see whether the two regulatory schemes that my section takes care of have been mentioned in the media. Given that both of these schemes are topical and high profile, these might have an effect on the section's work for the day.
I continue drafting a response to some correspondence received a few days earlier from a person who has recently held a senior government position who has requested assistance in understanding their potential obligations under one of our transparency schemes. I take a few phone calls throughout the morning to assist stakeholders to navigate the online registration systems, and break up my morning completing a few discrete research tasks which might form the basis of a briefing where a person may have failed to comply with their reporting obligations.
10.15am
I head next door to get coffee with my grad buddy who completed the program the year before. The café at the Department of Prime Minister and Cabinet is the choice option thanks to being the best compromise between cost and quality, although I note that this is a point of substantial controversy. My buddy is always a wealth of knowledge on the grad experience, and is able to lend an ear and provide advice on any issues I'm having at work, as well as how to effectively navigate the graduate program.
11am
I head to one of the many training sessions that are part of the graduate program, this time about Cabinet and Legislative processes. One of the directors in the department takes us through some examples of past legislative projects and funding proposals that he has been involved with, including the recent legislation which places obligations on internet hosting providers to report and remove unacceptable violent content posted online. We learn how to best support the Attorney-General and his office throughout this process to ensure that new legislation and other government priorities best reflect the intentions of Government.
12.30pm
I take lunch out in the sun with some of the other graduates to share weekend plans and chat about our work.
Once a week, rather than eating with the grads, I take my lunch over to DFAT for free German conversation classes, which have vastly improved my German language skills over the past few months.
1.30pm
I spend some of my afternoon finalising the response to the correspondence I had been working on earlier, which involves analysing the enabling legislation and explanatory materials to understand the policy context of how the legislation might work in this particular case. Again, coming to the graduate program as a non-legal Arts graduate has not prevented me from taking on technical legal work with the support of my colleagues, which has the added benefit of helping me to develop these soft skills.
I find out in the early afternoon that the Minister is due to introduce a piece of legislation later in the week for which I wrote part of the second reading speech, so I get permission to take some time out of the office and visit Parliament House to see it introduced.
I get back just before 5pm and start pulling together some points for a meeting brief that my director needs for a meeting with stakeholders early the following week.
5.00pm
I make sure to get out of work on time today to walk over to the National Gallery of Australia and attend a talk on the state of Australian foreign relations with a former senior career diplomat. Employees of AGD can attend events with the Institute of Public Administration Australia (IPAA) for free, so the canapes on offer are all the more delightful.
7.30pm
I cycle home and spend the remaining daylight checking up on the veggie garden that I've just set up and make sure that my composting worms are getting on with producing good compost. Over dinner, I watch that day's Question Time highlights because there is always more time in the day to pay attention to politics
---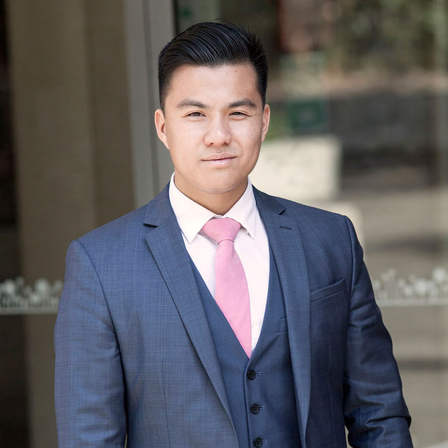 Sean Dondas
I'm from Perth, and studied a double degree in Economics and Arts at the University of Western Australia, in addition to a Diploma of Business at TAFE and Masters of International Affairs and Security at Murdoch University. During my studies, I worked in hospitality and at a university college, and spent time volunteering at a youth cancer not-for-profit including as a board director. In my studies, I completed a non-profit internship in Beijing, China and a parliamentary internship in WA.
As a graduate, you get the opportunity to participate in a range of interesting activities, from policy training to "friendly" competitions against the SES such as bake offs, ping pong and debating, where I enjoyed being part of the winning debate team with my fellow grads! In my first rotation, I provided relief work in the Minister's Office, which gave me an insight into how the Department and the Office work together to achieve the Government's priorities. 2019 was an exciting time to be a graduate as I attended my first budget night at Parliament House, and experienced my first election and subsequent Machinery of Government transfer from the Department of Jobs and Small Business to the Attorney-General's Department.
In my first rotation, I worked in the Operational Policy and Compliance section in the Office of the Federal Safety Commissioner, Building Industry Branch. In a program-based role, I liaised with building and construction companies and Federal Safety Officers to set up audits. I prepared audit documents, briefings, database entries, report reviews and performed other administrative tasks. I also attended an actual audit as an observer to watch the audit process from a different perspective. This rotation was an excellent opportunity to learn about safety in the building industry. It was especially cool to walk past a construction site, knowing that I helped set up the audit for that site. In my second rotation, I worked in the Framework Policy section in the Work Health and Safety Branch. In a policy-based role, I drafted briefs, ministerial submissions and ministerial correspondence; did media monitoring; prepared reports; analysed stakeholder submissions from an independent review, and performed secretariat tasks in the lead up to meetings with portfolio agencies. This rotation was an excellent opportunity to learn about how the Commonwealth, states and territories, regulators and other agencies play their roles in a constantly evolving WHS space.
In my spare time, I like to stay active so I have done some group dance classes such as hip-hop and ballet. I have been part of several grad social sport teams in netball and AFL. My fellow grads and I have watched international cricket and AFL games at Manuka Oval. Was pleasing to watch the mighty Freo Dockers get up against the Giants. Unfortunately, we missed the GWS Giant's game where it actually snowed! We have also done picnics overlooking Lake Burley Griffin, lawn bowls, weekend trips to the coast, hikes, barbeques, market shopping and social balls. Best piece of advice for moving to Canberra, sort out your accommodation early as every other graduate moving to Canberra will also be looking for places to live before their program starts.
---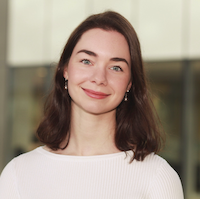 Abbey Seckerson
Where did you grow up?
I was born in England, but have lived in Canberra for the past 10 years. I absolutely love Canberra, and will unashamedly do my best to convert any interstate visitors into "Canberrans."
What are your qualifications?
I graduated with a Bachelor of Laws with First Class Honours and Bachelor of Arts from the Australian National University in 2018. I also completed the Graduate Diploma of Legal Practice through the graduate program.
What is your current rotation?
The Administrative Law Section. This rotation has given me the opportunity to develop core 'government skills' essential for a career in the department and broader public service. I've drafted a number of submissions for the Attorney-General, reviewed draft legislation and provided comments on potential administrative law issues, drafted explanatory materials, and developed tailored responses to stakeholder questions.
What was your first rotation?
The Office of Constitutional Law. I was excited to rotate through the office as my honours thesis focused on the implied freedom of political communication and the systems of representative and responsible government established in the Constitution. This rotation provided deep insight into the Commonwealth's approach to litigation and the preparation process. Notably, I assisted the office's preparation for Comcare v Banerji [2019] HCA 23 (which examined whether the Australian Public Service (APS) Code of Conduct and APS Values imposed an unjustified burden on the implied freedom of political communication) and Masson v Parsons [2019] HCA 21 (which focused on whether a sperm donor was the legal parent of a child conceived via artificial insemination).
What has been the best part of your rotations?
I enjoyed the opportunity to observe a number of proceedings in the High Court during my rotation in the Office of Constitutional Law. As I had been involved in the preparation process, it was incredibly interesting to observe oral argument unfold and watch the bench engage with the complex issues and nuances that arose. It was also grounding to be involved (even in a small way) in matters of great significance for the parties involved, and broader Australian public.
What has been the best part of the graduate program?
The graduate program offers a great opportunity to meet like-minded people with similar interests and goals. The graduate cohort is a wonderful source of social support, and my mentor, buddy and supervisors have been great sources of insight, guidance and perspective throughout the year.
What other departmental activities are you involved in?
Another advantage of being a graduate is the ability to join the Graduate Fundraising Committee and contribute to the department's culture and annual fundraising activities. I was part of the 'Steptember' sub-committee and greatly enjoyed organising the inaugural 'Great SES v Grad Bake Off.' This saw senior staff and graduates engage in friendly competition to raise funds for the Cerebral Palsy Alliance. I also worked with a fellow graduate to organise a 'You Can't Ask That' style panel event focused on mental health. This impactful event saw colleagues respond with honesty and humour to awkward or uncomfortable questions about mental health in the workplace.
Why should people be excited to move to Canberra?
Canberra is a criminally underrated city – by Australians. It has consistently made 'best places to visit' lists (Lonely Planet can't be wrong, right?) and that's because there is genuinely something for everyone. Love coffee and brunch? The world's best barista is located in Canberra! Enjoy a cultural experience? The National Gallery, Portrait Gallery and Museum of Australia are constantly bringing some of the world's most incredible exhibits to the capital. Into history? Head down to the War Memorial or National Library. Passionate about the great outdoors? Namadji National Park and Tidbinbilla Nature Reserve are less than an hour away. Are you a politics nut? Well… Canberra! It's a city of diverse people, experiences and stories. Also there's no traffic – I probably should have started with that.
---
Christine Smalberger
My name is Christine and I'm originally from South Africa and the island of Mauritius, but since then I have lived in Perth, Melbourne and now Canberra! Before starting with AGD, I completed a Master of International Relations, which equipped me with transferrable skills to use for the policy work the department does. So far, I have worked in the Secretary's Review Team to establish the first whole-of-government legal services panel, followed by the Administrative Appeals Tribunal Team, which has a strong focus on legal policy work, and I am currently in the Criminal Law Section working on legislation projects. In addition to my work, I am the Secretary of the department's Social Club, and a general member of the department's Culturally and Linguistically Diverse Network. Overall, I have found the department to be a flexible and accommodating workplace filled with friendly people and lots of opportunities to get involved in activities outside of work.