Gender Equality

Aurecon
---
Aurecon is committed to becoming a future ready organisation that provides unique solutions to its clients' challenges. This can only be achieved in a work environment where everyone feels respected, has a sense of value and is willing to contribute. Gender equality is central to our diversity and inclusion commitment.
The Workplace Gender Equality Agency (WGEA) recognised Aurecon as an employer committed to promoting gender equality in Australian workplaces with an Employer of Choice for Gender Equality (EOCGE) citation in 2018. Aurecon also received this citation in 2016. WGEA awards the citation to organisations which demonstrate, among other things, action towards removing gender pay gaps and ongoing pay parity. As a Workplace Gender Equality Agency Pay Equity Ambassador, Aurecon's Chief Executive Officer, William Cox, has a commitment to ensuring like-for-like pay parity within the business and championing pay parity within Aurecon's external network.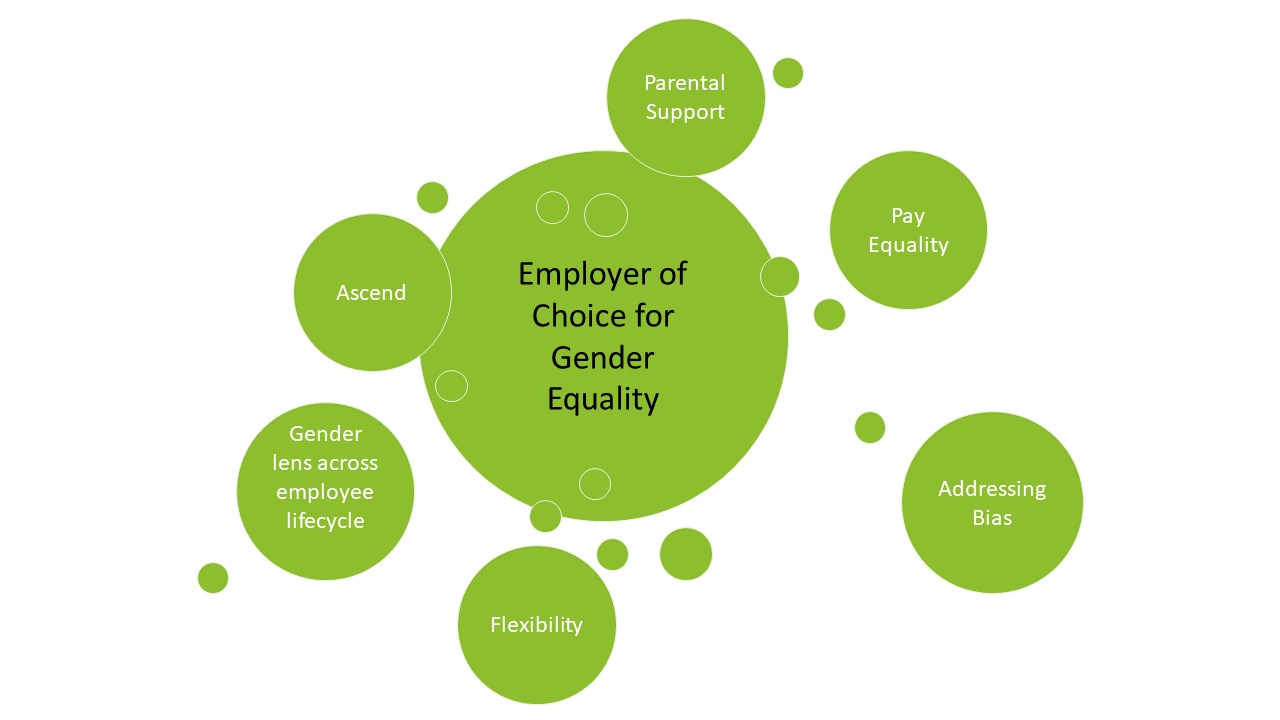 Aurecon's Ascend programme – a leadership advancement programme – inspires, develops and supports Aurecon's high potential women to become the leaders they want to be, and they want to see.
Aurecon is disrupting gendered expectations regarding caring and working through its Shared Care' parental leave policy that allows Aurecon families to have flexibility to share child care responsibilities. The policy encourages all parents, regardless of gender, sexual orientation, family situation or how a child arrives (through birth, adoptions, surrogacy or foster care), to take up to 14 weeks paid leave to care for children in the first 12 months of the child arriving with the family. Aurecon also encourages all employees to work flexibly to manage commitments outside of work.
In addition, the Australia and New Zealand (ANZ) regional leadership team remains focused on creating an environment where Aurecon women can thrive and disrupt the status quo through its ANZ gender equality strategy and targets.
To learn more about gender equality at Aurecon, click here.
---