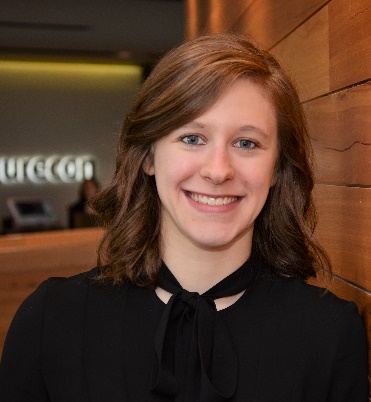 Lauren ThompsonSystems Engineer
Location: Melbourne, AustraliaTime at Aurecon: 1 yearDegree completed: Bachelor of Engineering (Hons) (Chemical and Pharmaceutical) at the University of Adelaide.Strongest Aurecon Attribute: Resourceful
I moved to Melbourne when I secured my first job as a Risk Engineer in the oil and gas industry. I had my eye on Aurecon for a while and was eager to find an appropriate role for myself in the company. After working at my first job for nearly two years, I was lucky enough to make some good industry connections and after some discussions, found myself being offered the role of Systems Engineer in a completely new sector – rail!
My experience with Aurecon
I like to call what I do 'technical project management'– ultimately making sure that the components of a design work together at project completion! This involves ensuring that the client needs are understood, that interfaces and hazards are managed, and that the design meets standards and requirements. It's a great multidisciplinary role that involves technical skills, but also strong coordination and management skills.
The latest project I worked on was Inland Rail – a once-in-a-generation project connecting regional Australia to domestic and international markets. It completes the 'spine' of the national freight network between Melbourne and Brisbane. It is a great team to work with, and an exciting, monumental project which will significantly impact Australia's future and freight network.
A typical work day for me would include designing projects, writing project reports or managing data using various digital tools. This is complemented by meetings with clients and collaborating with project design teams through using our in-house 'design-to-innovate' tools. In a nutshell, the tools use design thinking principles and diverse thinking to enable us to develop unconventional solutions for our clients.
Aurecon has a great global support network of emerging professionals called 'Limelight', which really helps develop my personal and professional skills while also giving me the opportunity to meet other emerging professionals and senior leaders. We also have a great culture of diversity and inclusion where everyone is encouraged to bring their authentic self to work. These things coupled with excellent policies such as flexible working allows everyone to feel supported.
As my career progresses, I am entrusted with higher levels of responsibility – and I am really enjoying the challenges and new skills that I am gaining from these experiences. This can sometimes be stressful, but I wouldn't ask for it to be any other way.
My best advice to graduates
Join a volunteering committee: This will provide you great opportunities and networks to learn about your industry or could help you land a job and give you great experience to speak about in your interviews.
At work, make time to get involved in work outside of your project work: Get to know others in your company, join a committee, do some volunteering.  These will allow you to build networks and grow skills outside of your role skillset and this may benefit your role or may create an opportunity in the future.
Get some professional engineering experience while at university: This is great for technical knowledge but experiencing an operations or consulting company will help you to understand the application of this theory significantly.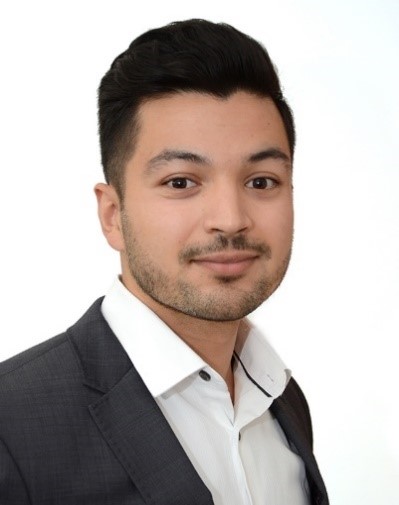 William PuenteESD Engineer
Location: Melbourne, AustraliaTime at Aurecon: 2 yearsDegree completed: Bachelor of Biological Science specializing in Zoology, Deakin University and Master of Environments, specializing in Energy Efficiency Modelling and Implementation, University of MelbourneStrongest Aurecon Attribute: Fearless
After finishing my Bachelor of Biological Science, taking the leap into building energy efficiency was a huge move for me. I was motivated by the belief that I could contribute to society better as an ESD engineer, where my work would have a positive effect not only on the environment, but also the people that use in the buildings.
My experience with Aurecon
When I started at Aurecon, my role mainly involved creating models in the ESD team, simulating thermal, daylight and energy performance. However, I've since expanded my scope and can now be recognised as a key modeler for our team – being recognised as a, Green Star rating accredited professional and, soon, a WELL rating accredited professional.
I've previously worked on the Caulfield to Dandenong Level Crossing Removal, which was definitely a challenging project. My role was to ensure that all the stations achieve a Green Star rating –, a task that relied on a high level of multidisciplinary knowledge. Working with all the different teams taught me so much about how these complex projects function, and who to speak to about challenges and ideas. 
Through my work I helped deliver a result that went beyond our client's expectations. The work ethic of our people and our capability are why, I believe Aurecon is such a successful company.
I'm also currently working on commercial building projects aiming for WELL and Green Star ratings, as well as assisting in HVAC (heating, ventilation and cooling) modelling tasks. The work involves a lot of communication with the architects and the electrical, mechanical and structural teams about relevant standards, provideand performance analytics provide advice to the client.
Having such a strong and supportive ESD team gives me the best chance to excel in my career. For instance, theyThey always make sure I'm aware of opportunities to attend workshops, seminars, webinars, networking events and to present at conferences.   Largely due to their support, I have been accepted to present my building modelling research at the International Building Performance Simulation Association's (IBPSA)'s Australian Building Simulation 2017 conference. I never would have had such an opportunity without the ESD team, who have also helped shape my research.
While I identify with a number of the Aurecon Attributes, I believe my strongest is being 'fearless'. I'm always ready to ask the questions that others may not. I believe it's always important to ask, "Why can't we do this differently? Can we try this new design?" as this allows us to produce unique results in a projects and keep our clients coming back.
My best advice to graduates
My best advice to graduates would be to maintain your curiosity and your confidence. If I didn't first take the leap into engineering, I would never have discovered my passion for sustainability. If I didn't build up the courage to apply to Aurecon, I would never have experienced all the great opportunities and amazing individuals here.
Cass KenworthyTransportation Engineer
Location: Auckland, New ZealandTime at Aurecon: 4 yearsDegree completed: Bachelor of Engineering (Civil) Hons, University of AucklandStrongest Aurecon Attribute: Engaging
I pursued a career in engineering after realising my passion for mathematics and complex problem solving while studying biomedical science.
During my Honours year of my Bachelors degree, I completed an internship at Auckland Transport working in the Public Transport Capital Development team. Here I worked on various bus and rail projects with several design consultancies, including Aurecon. I applied to Aurecon's graduate programme because I thought they were one of the most engaging consultancies. I also appreciated that to be a good engineer, I needed experience working in a consultancy environment.
My experience with Aurecon
Unlike similar organisations Aurecon doesn't have a formal rotation programme, which means you can focus on your area of interest from the outset. Over the years I have been given the opportunity to contribute to many multimodal projects within the transport planning team, including high profile projects such as the Auckland City Rail Link.
Being able to articulately communicate with a diverse range of people is an important skill to develop as an engineer. I believe that my strongest Aurecon Attribute is "engaging", which has helped me significantly to get my projects over the line.
A key achievement for me was being Global Chair, during 2017/2018, for Limelight, – Aurecon's emerging professionals' programme that aims to promote a culture of innovation, involvement and improvement. In this role, I supported Limelight committees across our operations and facilitated global events to encourage emerging professionals to help bring ideas to life. Fundamental to my role was engaging senior business leaders to set the Limelight Business Plan and diversifying the way in which we communicate with our emerging professionals.
My best advice for graduates
I encourage aspiring engineers to gain as much relevant work experience as possible while studying. This helps to get your foot in the door when applying for jobs and gives you an advantage.
Aurecon has a great reputation in the market place. Hearing complimentary feedback about its work and people is a great motivator for me – I feel proud to work for such a highly regarded consultancy. Delivering excellent client experience is critical, and is at the forefront of what we do.