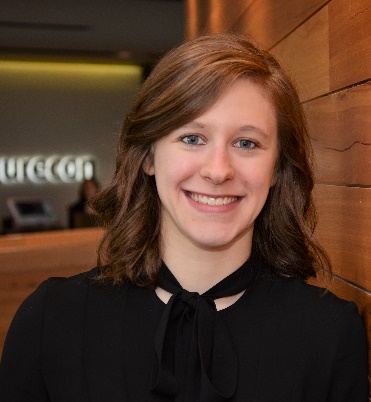 Lauren Thompson
Systems Engineer
Location: Melbourne, Australia
Time at Aurecon: 2 years
Degree completed: Bachelor of Engineering (Hons) (Chemical and Pharmaceutical) at the University of Adelaide.
Strongest Aurecon Attribute: Resourceful
I moved to Melbourne when I secured my first job as a Risk Engineer in the oil and gas industry. I had my eye on Aurecon for a while and was eager to find an appropriate role for myself in the company. After working at my first job for nearly two years, I was lucky enough to make some good industry connections and after some discussions, found myself being offered the role of Systems Engineer in a completely new sector – rail!
My experience with Aurecon
I like to call what I do 'technical project management'– ultimately making sure that the components of a design work together at project completion! This involves ensuring that the client needs are understood, that interfaces and hazards are managed, and that the design meets standards and requirements. It's a great multidisciplinary role that involves technical skills, but also strong coordination and management skills.
The latest project I worked on was Inland Rail – a once-in-a-generation project connecting regional Australia to domestic and international markets. It completes the 'spine' of the national freight network between Melbourne and Brisbane. It is a great team to work with, and an exciting, monumental project which will significantly impact Australia's future and freight network.
A typical work day for me would include designing projects, writing project reports or managing data using various digital tools. This is complemented by meetings with clients and collaborating with project design teams through using our in-house 'design-to-innovate' tools. In a nutshell, the tools use design thinking principles and diverse thinking to enable us to develop unconventional solutions for our clients.
Aurecon has a great global support network of emerging professionals called 'Limelight', which really helps develop my personal and professional skills while also giving me the opportunity to meet other emerging professionals and senior leaders. We also have a great culture of diversity and inclusion where everyone is encouraged to bring their authentic self to work. These things coupled with excellent policies such as flexible working allows everyone to feel supported.
As my career progresses, I am entrusted with higher levels of responsibility – and I am really enjoying the challenges and new skills that I am gaining from these experiences. This can sometimes be stressful, but I wouldn't ask for it to be any other way.
My best advice to graduates
Join a volunteering committee: This will provide you great opportunities and networks to learn about your industry or could help you land a job and give you great experience to speak about in your interviews.
At work, make time to get involved in work outside of your project work: Get to know others in your company, join a committee, do some volunteering.  These will allow you to build networks and grow skills outside of your role skillset and this may benefit your role or may create an opportunity in the future.
Get some professional engineering experience while at university: This is great for technical knowledge but experiencing an operations or consulting company will help you to understand the application of this theory significantly.
---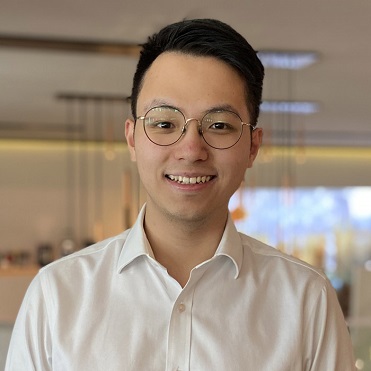 Yifan Qin
Civil Engineer
Location: Melbourne
Time at Aurecon: 3 years
Degree completed: Master of Engineering (Civil) at the University of Melbourne
Strongest Aurecon Attribute: Inquisitive
Over a five-year journey, I obtained a Diploma of Music degree with a Bachelor of Science degree. I combined my love for the arts and science into a more tangible career by then going on to study a Master of Engineering degree. After university, I was fortunate enough to receive an offer from Aurecon – and so my career as a civil engineer officially began.
My experience with Aurecon
My specific civil design experiences at Aurecon are mainly in the fields of drainage design, road geometric design and earthwork design for large-scale industrial subdivision projects, major infrastructure projects and building development projects.
Drainage design ensures runoff from rainfall is safely conveyed to the desired discharge locations. Road geometric design positions the physical elements of the roadway to optimise efficiency and safety while reducing cost and impacts to the environment. Earthwork design determines how the existing earth surface should be processed and constructed to cater for various engineering projects.
So far, I have been fortunate to work on the Melbourne Airport road design and various Melbourne Water civil assets. These projects will contribute to the city's liveability now and into the future. It's really cool to think that my drawing and plans become tangible structures in real life. This excites and motivates me to design innovative solutions which make the world a better place.
A day at Aurecon can involve attending design meetings to collaborate with the architect and the project owner to improve design solutions. On other days, I go onsite to inspect project construction and answer the builders' queries. By interacting with different stakeholders on a regular basis, I've learnt how to effectively present, communicate, and explain complicated technical jargon to teams and clients. My diverse responsibilities are rewarding because it helps build my technical and commercial skills while allowing me to find balance between working independently and as part of a team.
My development doesn't stop at project work. As a part of Aurecon's graduate programme, there are no rigid schedules. There's flexibility and options to pursue your passions and plan your career to achieve your goals. If you want to focus on the technical side of engineering, you could become a technical director and 'deep dive' into a specialised field. Alternatively, you could consider a design manager role where you'd manage a large design package for prominent projects. You could also join the contractor side to learn more about the construction of projects, or morph into an advisory role and project management.
The opportunities provided don't stop at work – they extend to your interests outside of work too. Aurecon's networks and 'Yes Flex' flexible working policy has allowed me to mentor two university students as part of Melbourne University's 'Access Mentorship' programme. The programme is designed to connect undergraduate students from underrepresented backgrounds with working professionals. I love being able to help others through this initiative, and to see them grow.
My best advice to graduates:
Spend more time pursuing your genuine interests – once you start working full-time, your passions will show, and you'll be recognised for it sooner.
It's okay to slow down a little and to purposefully craft your life and career. Remember, "Rome wasn't built in a day".
Get to know people within the industry and attend more events. It will help you in the long run. Don't be shy! Connect with and message on LinkedIn. The world is willing to help you grow more than you imagine.
---