Internship Programme
Aurecon
---
Our programme
Choosing a career path as an undergraduate can be challenging. While you may have an interest in a particular area, you sometimes don't know which path to follow until you've had some practical work experience.
In our internship programme, you will be placed in a technical field of your choice (where possible) for approximately three months to gain experience in that field and help you decide if it is right for you.
Aurecon's internship programme coincides with the university summer break, so students typically start after their exam period in November/December and work through until university resumes in February/March. At the end of the experience, we give our internship students structured feedback on their performance to assist in their professional development.
While open to all students, the programme has been designed for undergraduates ideally in their penultimate year of study.
Our teams
Due to the wide breadth of services that Aurecon offers, we organise our work and our people across several multidisciplinary and diverse teams.
Each of our teams provide exciting career possibilities and the opportunity to work with internationally recognised experts — meaning you get to work with and learn from the best in the business whilst delivering complex and innovative projects in a collaborative peer group spread across the world.
The below table indicates how your degree is best matched for work in specific teams.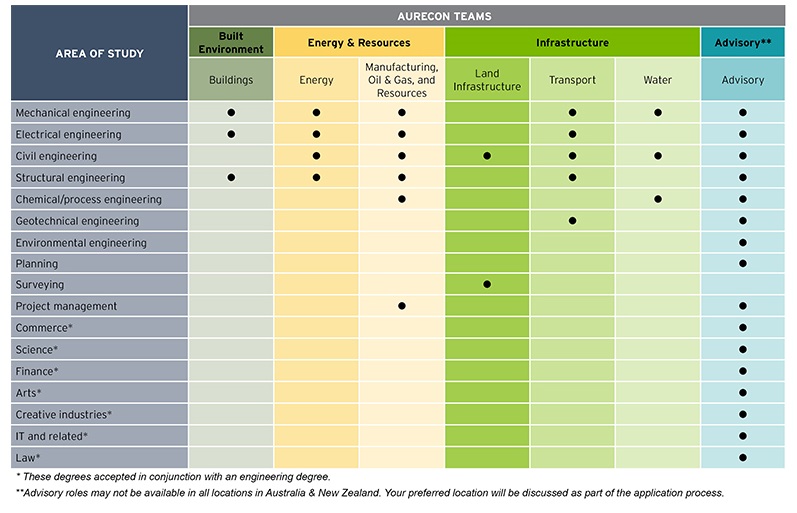 ---