Internship programme
Aurecon
---
Our programmes
Aurecon offers vacation and graduate programmes.
At Aurecon, you can express your interest in a preferred team, play to your strengths, and fast track your experience and development. You will also work alongside industry leading professionals, mentors and peers. If you'd like to experience numerous areas of Aurecon's business, then we can facilitate that too.
Bringing ideas to life at Aurecon is about being creative, grabbing onto new opportunities and getting the support you need to find your niche.
Our teams
Due to the breadth of services that Aurecon offers, we organise our work and our people across multidisciplinary teams.
Each of our teams provide exciting career possibilities and the opportunity to work with internationally recognised experts – meaning you get to work with and learn from the best in the business.
As a global organisation, you can work on complex and innovative projects in a collaborative environment with people from around the world.
The below table indicates the degrees from specific areas of study that will position graduates and vacation students well for work in specific teams.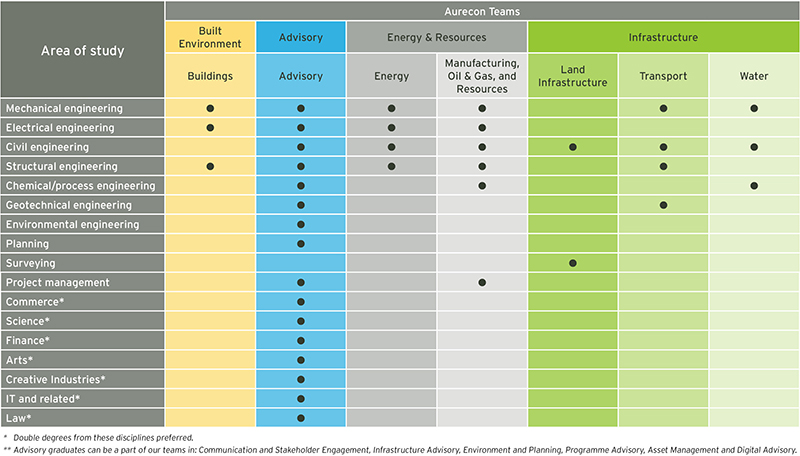 Follow us on the following social media channels: