Australian Internships Internships
Australian Internships (AI) is an internship program provider specialised in arranging internship programs to students and recent graduates from around the world in almost all fields of study.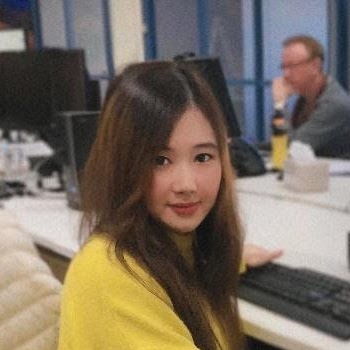 My Linh LE
Business Management
Since most of the time I've been here Melbourne was in lockdowns, I really appreciated this placement that pushed me to a real work environment instantly without being graduated first. It is absolutely helpful to go outside and explore rather than sitting at home for some online learning courses. And more importantly, al thanks to Australian Internship, I got the chance to work in the field I want, which sometimes is hard to match, and many people out there couldn't make it. 
I still remember that it was the first time I got an interview with an Australian company, and I was helped by m…
View more
Praveena De Silva
Business Administration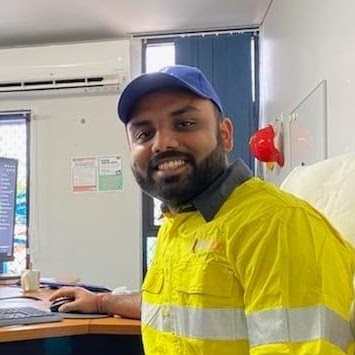 Darshan Patel
Electrical Engineering
AI helped me prepare for my internship in various ways. They helped me sort out what companies I can look forward to for interviews and also helped me make a video and resume for internship applications. AI sent me tips and tricks to learn beforehand starting an internship in a workplace that is very different from your home country's workplace. Imante, my internship supervisor, always made sure to keep me on track with any latest updates on internship opportunities.
http://www.internships.com.au/engineering-interns/darshan-pat…
View more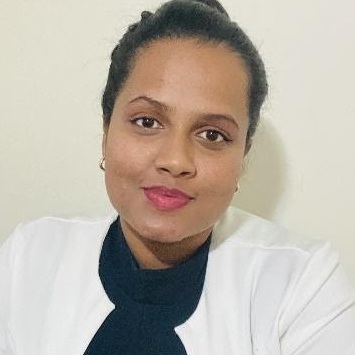 LI M Keshani Wijewardhana
Project Management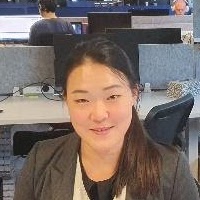 Ji Heui Yu
Information Technology
Australian internships has allowed me to kick start my career with the right company for me. Without Australian Internships, it would have been difficult for me to find such a wonderful company. And even now, I may have not found a single internship. I appreciate the hard work Australian Internships has provided!
http://www.internships.com.au/information-technology/ji-heui-yu-it-south-korea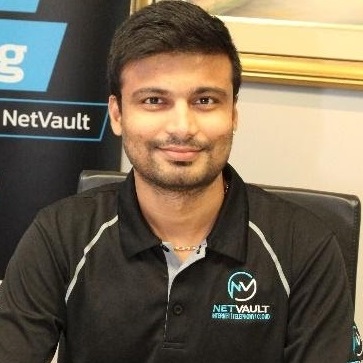 Sonik Soni
Information Technology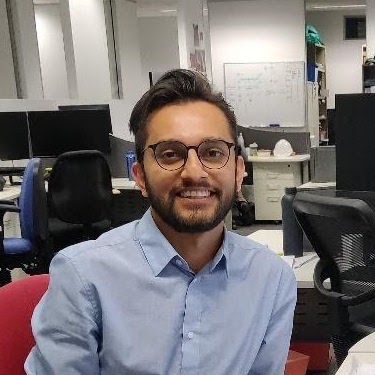 Nagendra Kafley
Engineering Management
There is not enough words to explain the benefits that I found while doing my internship with Australian Internships. To put it into simple words, imagine you travel to a new city all by yourself. You arrive in this city, but you do not know how to reach your destination. Wouldn't you ask someone for navigation? Now imagine, someone like that always giving you direction but in terms of career progression and internships until you finish your placement. Wouldn't that be awesome?
They make our life easier! You just need to give in your details, they match us with the hosts, arrange interview, if we match, the internship…
View more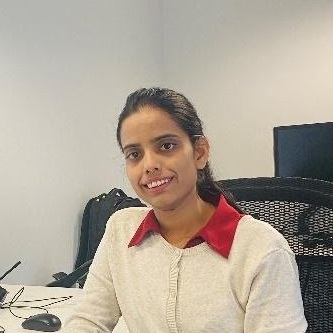 Deeksha Rahanoo
Master of Management for Engineers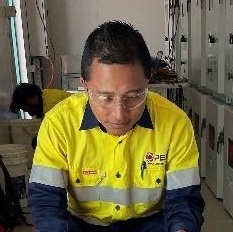 Jamyang Melam
Electrical Power Engineering
I am thankful for Australian Internships because they have found the right company for me. I have always hoped to work in such an engineering company (which deals with engineering designs, testing and commissioning of power systems) and they found me the right one. So, when you are in a right company, you can enjoy the learning and can work harder. So, I enjoyed working in my host company (i.e. Power Engineering Services). And at the end, they appreciated my hard work and offered me the employment contract. So, I learned what I intended and also got the employment offer and this is all thanks to Australian Internships…
View more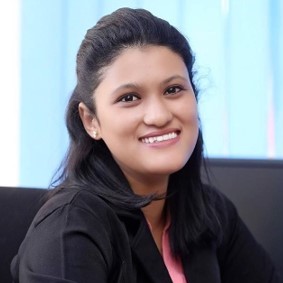 I realised that graduates must join internship programs to have real-world experiences. These experiences will help you decide how skilful and knowledgeable you are. The AI offers internship programs for most academic disciplines. They will offer you an internship based on your interest and educational qualification. I had my internship program that was virtual but it was significant that I could not explain it in a few words. This training program is the right investment after your graduation. This is the greatest opportunity to kick-start your career and enriches your qualities and skills. Believe in yourself, this is the first step t…
View more
About Australian Internships
Australian Internships (AI) is proud to be recognised as the global leader of internship program providers. With more than 22 years' experience, AI has established a long term quality reputation and is proud to be the preferred internship provider for most leading Australian universities.
Our comprehensive internship programs are available for both domestic and international students and include an internship placement with one of our 7,000+ Australian Host Organisations, visa sponsorship if required, insurance and supervision for the duration of the program. Candidates are carefully assessed and provided with structured programs tailored to respond to individuals' objectives and capabilities. Positions are available Australia wide, and are both paid and unpaid depending on the field, academic background and professional experience.
Whether you are interested in Accounting, Arts, Graphic Design, Marketing, Law, Engineering, Tourism or any other field we will find the right position for you in the right company. It is a great opportunity for job-seekers to get a foot in the door!
International Students: The AI Programs have been approved by the Department of Home Affairs for the 408 temporary Activity Visa. If you need Visa sponsorship to be able to complete your internship, we will issue you the documentation and work together to obtain the visa if you are assessed as eligible. The 408 visa permits internships for periods of up to 6 months.
The Australian Internships Programs:
Our programs are:
Paid and Non-paid training positions
Part time and Full-time (20 to 40 hours per week)
6 to 26 weeks in duration
Available Australia wide
Academic credit may be obtained if required
Start every Monday
Lead time: 3 months
Our programs include:
Resume guidance
Interview preparation and guidance
An individualised placement with an Australian company
Allocation of an Internship Program Supervisor (IPS) to closely monitor progress and satisfaction level
Immediate intervention by Australian Internships should you experience any difficulties
24-hour Emergency Support
Internship Orientation before your internship starts
Fun Intern Nights every month in Sydney and Brisbane
Prices:
Benefits:
Globalize your resume
Gain exposure to a real working environment
Develop the skills and knowledge learned through studies
Learn about Australian workplace culture
Build professional relationships and networks
Improve your professional communication skills in English
Our Virtual Internship Program
The Virtual Internship Program offers students and young professionals an opportunity to gain work experience within an Australian company in a remote professional setting under the supervision of a mentor. Interns get involved in real projects as assigned by the host organisation, in different fields and industries.
A virtual internship is a great way to start your career, improve your skills, be involved in real projects and receive mentorship of experienced professionals -all with flexible hours.
PROGRAM DETAILS:
Internship opportunities related to your skills and academic background
6 to 12 weeks, non-paid training positions (10 to 30 hours per week)
Access to over 7,000 companies Australia wide
Start every Monday (pending lead time)
Fields: Marketing, Human Resources, Accounting, Finance, Events Management, IT, Business, Architecture, Graphic Design, Public Relations, Journalism, and many others.
WHY COMPLETE A VIRTUAL INTERNSHIP THROUGH AUSTRALIAN INTERNSHIPS?
Improve your career prospects with the internship specialist! With over 22 years' experience in delivering internships in Australia, Australian Internships is committed to offering the best internship opportunity to every and each applicant:
Be mentored by professionals in your field
Form alliances with Australian companies
Practice your English skills
Work around your schedule - flexible hours
Gain recognition within your profession
Improve your career options
---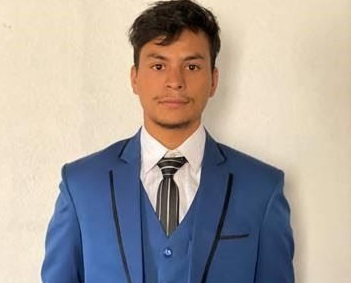 Nirajan Aryal - IT Software Development
Australian Internships make sure the host company is doing their best from their side like creating the healthy working environment and we are also doing our best from our side by completing weekly learning plan and surveys. They also follow up with each intern when needed.
http://www.internships.com.au/information-technology/nirajan-aryal-it-software-development-nepal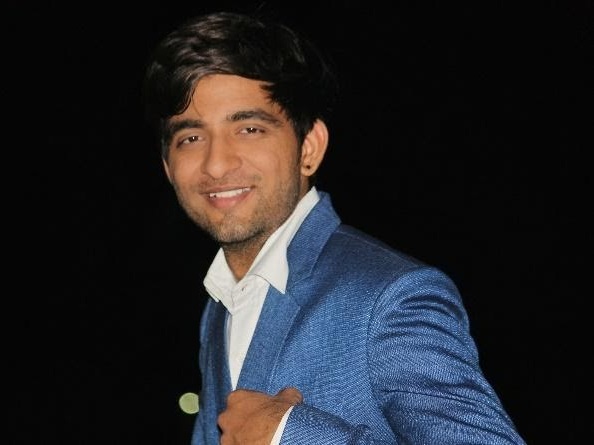 Jinkal Mukeshbhai Patel – Information Technology
After connecting with Australian Internships I have found out that it is an amazing organization that helps students to find out their desired internships. Supervisors of AI are very responsive and always happy to help. For an instance, I have asked Imante (AI Supervisor) for the favor that I need an internship in the Software testing field as I have related experience in the past, and what I got in return was fantastic. AI has provided me an internship where my role is Software Test Engineer and that makes me happy.
Moreover, whenever I need help during my internship I ask an AI representative about that, and answers from them are very informative. They are always there for students and send you emails on a timely basis to finish the required documentation. Sometimes they go out of the way to help students and that is quite impressive.
http://www.internships.com.au/information-technology/jinkal-mukeshbhai-patel-it-india