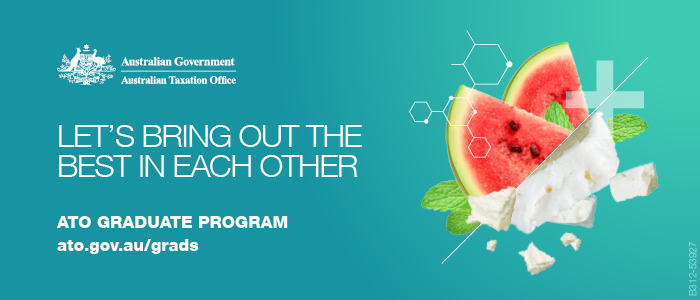 Our Graduates
Australian Taxation Office
---
Hear from our Graduates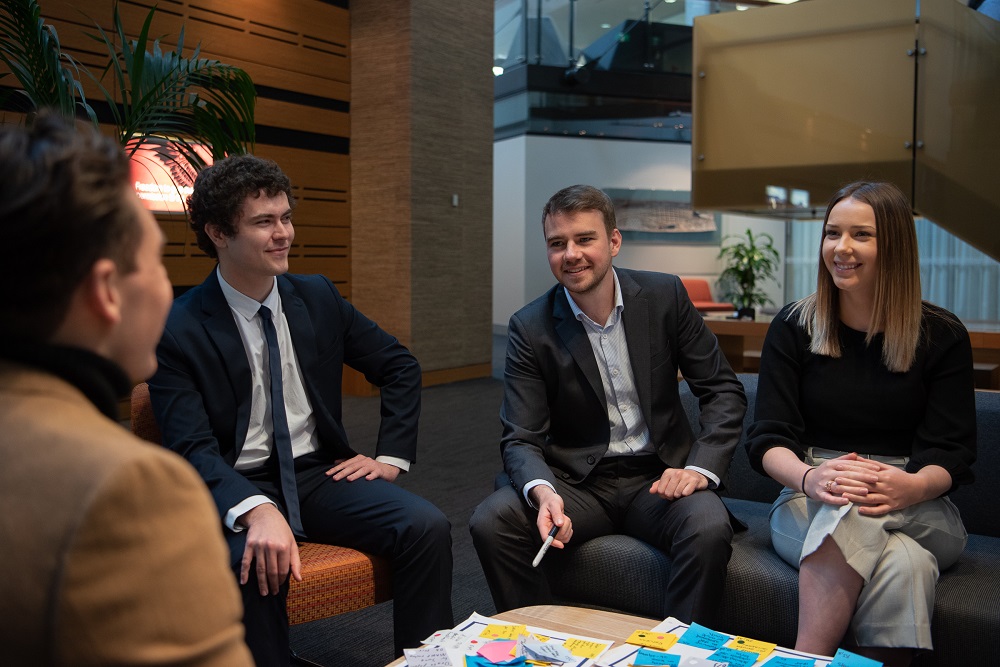 Stephanie, Taxation
'My current role has involvement in all business areas of the department and enables cross government department collaboration on specific projects. I love the exposure to different business areas and government departments. I also enjoy collaborating with others, whether in my team or external, and coming up with a solution to a problem. I find great satisfaction in the start to finish process of: recognising a problem, collaborating with others to solve the problem and then presenting these solutions to management for implementation.'
Andrew, Analytics
'A highlight of my grad program was travelling to Sydney with the other Analytics grads from around Australia to be trained on 'machine learning' by data scientist Eugene Dubrosarssky. It was an exciting introduction to an emerging technology, and it was good to meet graduates from other sites and compare experiences'.
Anna, Human Resources
'Being in a room with the other grads for three days at induction we really started to bond with one another. It was comforting to know we were all going to be on the same journey together and I realised everyone in the room was probably as nervous as I was!'
Jarrod, IT
'As a graduate forensics officer I assist in forensically processing and analysing digital evidence in our lab for legal and investigation clients. I have a Bachelor of Computer Science Degree but no legal background and am building my legal skills as part of my work. I'm excited to see what's next in store with the forensics and investigations team'.

James, Design
'Being part of the graduate program has allowed me to work on a broad range of challenging projects. Each has helped me to grow as a designer, and has exposed me to opportunities where I can use my design skills in many different applications.'
Liam, Marketing and Communication
'The ATO graduate program has provided me with career opportunities that would never have really occurred to me when I first applied. I have been able to build networks during the program that have shifted my career path towards content development and user-research. I now am working on validating improvements to our digital services, helping the ATO co-design with our most important users – every day Australians.'

Danny, Taxation
'The grad program helps to develop a combination of wide ranging and specialist skills. ATO's investment in its staff is notable and worthwhile: Bring your open mind, flexibility and commitment to the ATO where you can be rewarded with an exemplary public service career.'