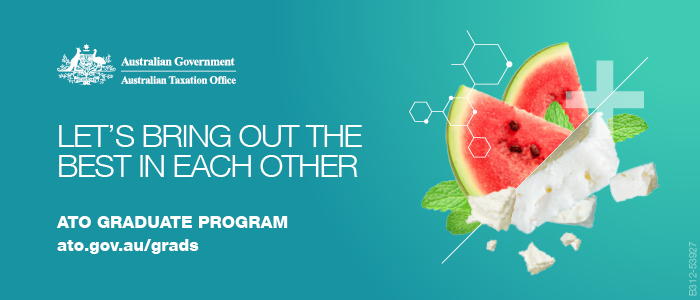 The Evergreen Indigenous Program

Australian Taxation Office
---
The Evergreen Program
The ATO Evergreen program is an entry-level program for Aboriginal and Torres Strait Islander peoples. It will provide you an opportunity to start your career and develop your professional and technical skills in the public service.
The Evergreen program combines work experience and formal training with a permanent job on successful completion of the program.

What we offer
As part of the program, we offer:
an national, intensive and challenging program
a starting salary of over $54,000 (APS 2 level)
two challenging nine-month work rotations, with the opportunity to work in a variety of roles
regular training in a wide range of topics, including

how government works
introduction to tax and superannuation
various professional skills

support from a dedicated program manager, rotation team leaders and buddies
secure and competitive employment conditions
an opportunity to work within one of the largest Australian Public Service (APS) organisations.
On successful completion of the program you will:
be offered a permanent job
receive formal recognition for completing the program
advance to APS 3 (the next classification level) and be paid a salary of over $61,000 with excellent superannuation benefits
continue to receive a wide range of employee benefits, including leave conditions, annual salary advancement, and flexible working hours.
To find out more visit ato.gov.au/evergreen