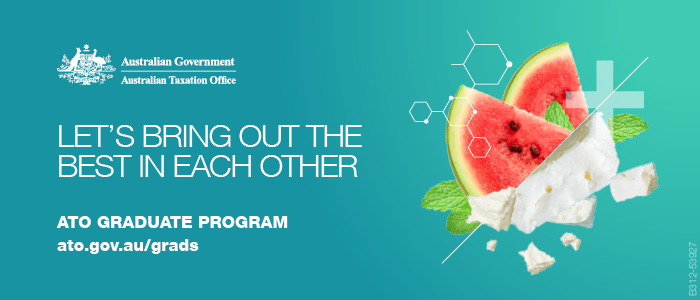 Information Technology Stream
Australian Taxation Office
---
Where could your IT degree take you?
As an IT graduate at the ATO you can contribute to developing and supporting our information technology (IT) capability and support the business operations by designing and providing efficient and effective enterprise solutions, technology and knowledge services.
Enterprise Solutions and Technology (EST) is the custodian of the ATO's enterprise architecture. EST designs, builds, tests and maintains the systems and infrastructure that underpin the ATO's operations.
You could work in areas dealing with:
IT strategy
architecture design processes
information management
applications development
risk management
project management
IT and information security.
We want to engage people who have a degree or majors in one of the following areas:
IT
computer science
software engineering
business informatics
business systems
information systems
computing
other relevant IT degrees and double degrees.
You may also be given the opportunity to work in one of our Service Delivery business areas.
Becoming an ATO graduate will give you the opportunity to experience our excellent work conditions, job diversity and career development opportunities.
To find out more visit ato.gov.au/grads
---