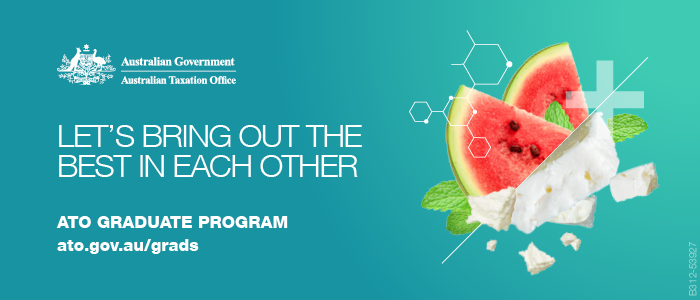 Analytics Stream
Australian Taxation Office
---
Where could your STEM degree take you?
As a STEM graduate you can apply for the ATO Graduate program analytics stream. Analytics is recognised as a key pillar in our digital transformation. As an organisation we continue to use data in smarter ways to improve decisions, services and compliance using a wide range of analytic capabilities and technologies.
We are increasingly making use of data science with advanced analytics – techniques such as predictive modelling, machine learning, data mining and prescriptive analytics – to optimise services to taxpayers, improve the client experience, and protect revenue.
With this organisational focus on analytics, you will have the opportunity to work across the ATO to deliver a range of outcomes for the community and do work including:
quantitative analysis around revenue collection
developing models to better understand risk and opportunity
workload forecasting across multiple work types, aimed at ensuring the best client experience
using analytics to prescribe the next best action when interacting with taxpayers and developing self-service analytics that enable leaders and analysts to understand performance
accounting advice on new measures and taxes.
We are looking for graduates who have skills in:
computational analytics
interpreting complex financial information
statistics
machine learning
financial mathematics
mathematical modelling
econometrics
analytics/data mining
operations research
any other related quantitative discipline.
You may also be given the opportunity to work in one of our Service Delivery business areas.
Becoming an ATO graduate will give you the opportunity to experience our excellent work conditions, job diversity and career development opportunities.
To find out more visit ato.gov.au/grads