What our Clerks and Graduates Say
Baker McKenzie
---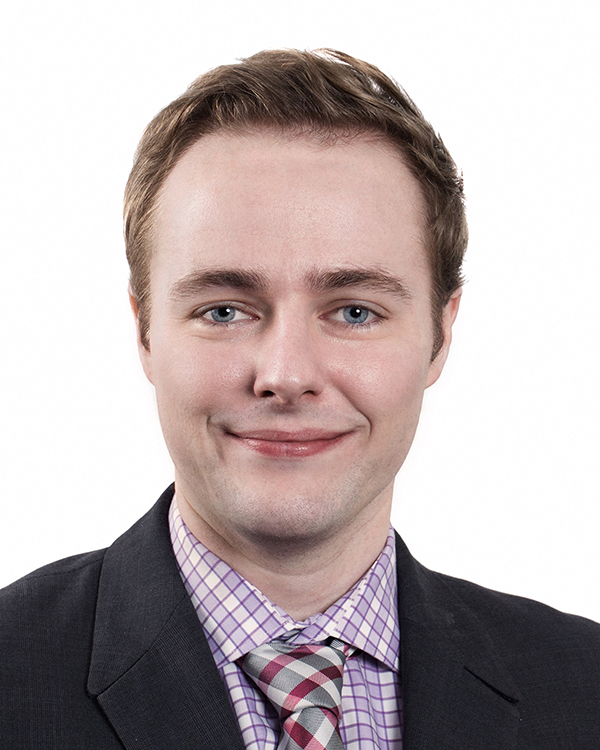 Joseph Bates
Junior Associate, Sydney
Graduate, Sydney
Summer Clerk, Sydney
Trading in the beach life for the city life
Having grown up in Newcastle, NSW, the opportunity to move to Sydney for the summer for a clerkship with Baker McKenzie was a big change of pace for someone like me. But a welcome one!
I had a mix of excitement and nervousness on my first day, but I knew I would be entering a workplace where I would feel welcome and supported. Throughout the clerkship process, Baker McKenzie had always been a breath of fresh air and reassurance when it came to calming my nerves in interviews or coffee dates. Even small things like getting a phone call before an interview to make sure I had made the 2 and a half hour train trip from Newcastle safely had a real effect on my decision to choose Baker McKenzie.
Summer Clerkship
Being a summer clerk is fun. Being a clerk at Baker McKenzie is especially rewarding. Not only do you get the chance to forge new relationships with long lasting friends, but also the chance to be exposed to how a uniquely global firm operates day-to-day. My summer clerk rotations included Intellectual Property and Energy, Resources, Infrastructure and Corporate (or ERIC as we like to call it). My time in IP was especially exciting. I experienced first hand the trade mark work undertaken by the world-renowned Baker McKenzie IP team. From the outset, I was involved in real work. I reviewed and compiled contentious trademark evidence that would later be used in successful applications to the Federal Court. Given the size of our trademark portfolio, this meant compiling evidence from countries like France, Germany, Italy and Canada! At the end of the day I also thought it was pretty cool that I got to walk home through Pitt Street Mall and see the international clients I had done work for that day. I certainly wouldn't have had this opportunity anywhere else.
#Gradlife
My three graduate rotations were in ERIC, Dispute Resolution, and Commercial Real Estate.
What surprised me most about the Graduate Program at Baker McKenzie was the amount of responsibility I was given as a junior lawyer. As a Graduate in ERIC, I managed colossal due diligence exercises for M&A deals that involved various Practice Groups across the Firm. I also assisted in the drafting of transaction documents and liaised directly with clients and the counterparts' solicitors on a daily basis. During my time in Commercial Real Estate, I assisted Senior Associates and Partners in the negotiation of a number of large, international hotel transactions. In my Dispute Resolution rotation, I worked on some of the largest litigation matters and was the regular point of contact our senior counsel. I even received a few phone calls from former Justice of the High Court Dyson Heydon himself.
This degree of responsibility can initially be pretty daunting for any junior lawyer, but it was also the single greatest opportunity to accelerate my learning and development as a commercial lawyer. It also honed my drafting skills and allowed me to sink my teeth into real work straight away.
Being a Global Associate
In October 2017, I settled in our ERIC team as a Junior Associate. Being a permanent fixture in a practice group allows you to concentrate on longer projects and better focus on your career development. I assisted and led a number of complex local and global matters. Since settling in ERIC, I've been responsible for liaising with our Amsterdam office on restructuring issues associated with the sale of a wind farm in NSW for a Singaporean client, establishing Australian entities for a large Canadian pension fund, the continuing development of a mineral mine in Portugal, and assisting a US client in the ongoing establishment, development, and management of a first of its kind greenfield solar project in Australia. I am also an active member of the Baker McKenzie BakerLGBTI & Allies Committee.
Settling in ERIC has also given me a chance to become involved in long running pro bono projects. One of these has been developing a global survey for Outright International. A not-for-profit organisation headquartered in New York advocating for the human rights of LGBTI individuals around the world. Baker McKenzie's unique global network, including our one of a kind legal support office in Belfast, enables us to help clients gather information and legal advice from all of our offices in a single efficient process. Together with another Associate (who I originally clerked with) we have been solely responsible for administering, reviewing and finalising Outright International's global survey. We have been in regular contact with over 40 offices at any one time and can now recall most of the major time zones around the world, which is pretty handy in my day to day work.
Starting my career at Baker McKenzie has been a whirlwind adventure in the world of corporate and commercial law. I've been practicing for nearly 2 years now and it only seems like yesterday I walked into this firm as a Summer Clerk. I have enjoyed my time immensely and I can see a long and successful career ahead of me at Baker McKenzie. I wouldn't want to work anywhere else.
---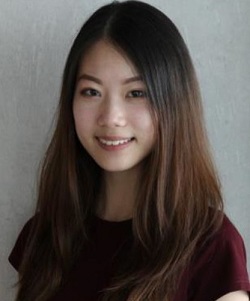 Jessica Tang
Graduate at Law, Sydney
International Clerk, Hong Kong
A focus on international practice
Choosing Baker McKenzie from amongst the sea of other firms was largely due to the Firm's strong global presence and focus on building and nurturing international partnerships. The International Clerkship program represented a unique opportunity to be involved on a global scale, even at such an early stage in my legal career. I have always been interested in the growing relationship between Australia and Asia so I knew that Baker McKenzie was the right choice for me to further explore this area and get firsthand experience on the ground in a place where strong partnerships had already been forged.
Following my Summer Clerkship, I was fortunate enough to be selected for an International Clerkship in Hong Kong. A city that is known for being one of the largest international financial hubs in the world and the melting pot in which Eastern and Western culture come together seamlessly. As part of my family is from Hong Kong, I had previously had the opportunity to visit as a tourist, but the International Clerkship promised a different perspective of everyday life as a professional in a top law firm, as well as a local finding my place in a new home.
Hong Kong
As soon as I stepped out of the taxi from the airport, the first thing I noticed was how vibrant and alive the city felt. The constant buzz of people hurriedly walking on the street, bumping into each other with reckless abandon. The constant beeping of the traffic. There was a limitless array of new sights and smells as I made my way to my accommodation in the Mid-Level area of Hong Kong island. Given the island's size, it is hugely dense and you rarely have to travel far to find a new restaurant or café.
My first day in the Baker McKenzie office was a great way to start the journey. I was introduced to the Intellectual Property Group, the team with whom I would work with most closely during my time in Hong Kong. Everyone was inviting and made me feel right at home. Similar to the view from the Baker McKenzie office in Barangaroo, the Hong Kong office overlooks a beautiful body of water: the famed Victoria Harbour after which Hong Kong is named - Hong Kong means "fragrant harbour" in Chinese.
It is a credit to a firm like Baker McKenzie that I was able to have such an inspiring and unique experience in an exotic and far-away place. It will have a lasting impact on my personal and professional development moving forward.
Intellectual property group
I had the opportunity to work on a variety of matters during my stay with the Intellectual Property Group, including conducting research on data privacy and artificial intelligence issues, drafting cease and desist letters, generating trademark reports, and preparing internal presentations on technology updates. My experience in the Hong Kong office has exposed me to the complex relationship between Hong Kong and China especially when a matter involves both jurisdictions. Due to their different legal systems, we are often required to communicate with our colleagues in China to resolve a mutual issue. This is an area in which Baker McKenzie has proven to excel continuously and without disappointment. Because of our strong global presence and tight knit community, we are able to resolve crossborder, complex legal issues efficiently.
I was grateful to join the team during the Chinese New Year period, which represents the most the most important holiday in the Chinese calendar. During Chinese New Year, all businesses are closed for a week and people typically feast with their friends and families. This period is also famous for handing out "lai see" or "red pocket money" where the most senior and respected figures show their appreciation for their junior staff members by rewarding them with red envelopes. As the most junior person in the firm, this was definitely a highlight!
I also had the opportunity to join the Global Legal Hackathon with a few Baker McKenzie colleagues. The Hackathon is an event for people to come together to collaboratively build and launch technology-based solutions aimed at solving a particular problem. My team and I came up with a precedents management software used to efficiently manage internal firm documents. Although we didn't win, it was definitely a great learning experience.
Developing long lasting friendships
The Intellectual Property Group took me under their wing and truly made me feel like we were friends rather than colleagues. I am extremely grateful for this International Clerkship experience as it allowed me to develop long lasting relationships with people in Hong Kong. Now I have fantastic contacts for any cross-border matters I might be involved in and when I visit Hong Kong again in the future.