Employee Profiles
Bank of America
---
Kate Goodwin
Analyst, Global Transaction Services
What persuaded you to work for Bank of America?
The global nature of Bank of America is what initially drew me to the firm. The pure scale of this organization was fascinating as a student studying finance. After participating in Bank of America's summer internship program, I was impressed by the firm's investment in developing its junior team members.
What skills are important for a Treasury Sales Analyst?
Working as a treasury sales analyst, it is important I have strong qualitative and quantitative skills. Good people skills are crucial when interacting with clients and working effectively as part of the team. In addition, the ability to work with a multitude of clients and projects is important to my role as an analyst in the Global Transaction Services team. Hence, prioritization and time management is essential.
How does the bank support your development?
The bank continually provides opportunities to grow and develop. In particular, we have the opportunity to participate in internal and external classroom trainings on products and services across all lines of business. Further, we are provided with training focused on softer skills. For example, earlier this year I participated in a Building Resilience workshop which focused on success in the workplace through the ability to adsorb constant change and uncertainty while also maintaining high levels of performance and productivity. My manager and team members are also very supportive of my participation in these trainings which is highly motivating.
In one word, how would you describe Bank of America?
Connected
What advice would you give to students?
My advice for students is to explore all opportunities which present themselves throughout their university degree, both academic and extracurricular. Further, I believe internship opportunities are invaluable. They allow students to gain industry relevant experience and knowledge, while also developing essential soft skills through professional and interpersonal interactions.
---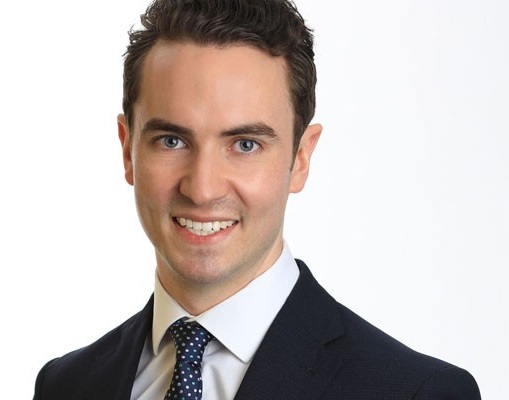 Samuel Burns
Analyst, Global Transaction Services
How do you describe the culture at the bank?
The culture at Bank of America is very inclusive and collaborative. From my first day at the bank, I felt like I was a part of the team. Everyone I had the opportunity to meet and work with welcomed me to the firm with arms wide open.
How does the bank support your development?
The development never stops at Bank of America. From training sessions held by other analysts and associates, to formal training seminars with external parties, the bank is very supportive of employee development. Furthermore, working in a close-knit team with experienced individuals has helped my development significantly.
In one word, how would you describe Bank of America?
Inclusive.
Do you work in a global team?
I do work in a truly global team. I have conversations with colleagues from many different countries on a daily basis. Due to the nature of our global clients, it is extremely important to build a strong relationship with colleagues in other countries and regions.
What is your biggest accomplishment or achievement at Bank of America?
The biggest accomplishment I have achieved at Bank of America was through one of the sports social clubs. We had a mixed team enter the Bloomberg Challenge (10 members running 1 mile each in a relay) where we came out on top. This is just one example of how the bank provides great opportunities and promotes culture and inclusion.

Meet more of our people - https://campus.bankofamerica.com/people.html
---