Bloomberg Graduate Programs & Internships
At Bloomberg, we see the world differently.
For us, a problem solved is not the end, but the beginning of the next challenge. From our industry-leading financial solutions to market-moving news, sector-framing research and planet-changing philanthropy, we innovate constantly. We iterate relentles…
View more Bloomberg has no active opportunities at the moment.
See who's currently hiring with our Job Search!
Search for jobs
Diversity & Inclusion


Diversity and inclusion
At Bloomberg, diversity and inclusion aren't afterthoughts- they're central to our success. Innovation drives our business forward – and we know that disruptive, breakthrough ideas come about when diverse teams look at challenges from different angles. Our culture values difference, fosters inclusion and promotes collaboration, because the data shows us that when every employee is empowered to impact our business, we all win.
Learn more about Diversity and Inclusion at Bloomberg here.

Challenging. Surprising. Fast-paced. Purposeful.
Life at Bloomberg is many things, but it's never dull. We're a truly global business with a truly diverse workforce. We pride ourselves on being open, inclusive and collaborative — and in providing a work environment that inspires our employees to be their best.
Give every day meaning
In some roles, no two days are the same. In others you'll get to hone your talent to a fine point. But all of us engage in meaningful work, delivering leading edge products and solutions that shape the industry and are critical to our customers. You'll also get to work at a company that lives its values and provides employees with opportunities to give back.
Career development
We hire multi-talented people who want – and are up to – the challenge of doing work that will make a global impact. That means hiring at every level of seniority, finding a place for people who can demonstrate their expertise and prove their track record. Whether you thrive on the energy of a newsroom, the pace of a trading floor, or the buzz of a recent tech breakthrough, we'll give you more than a job. We'll give you the opportunity to do amazing work you couldn't do anywhere else.
A job that grows with you
Each employee and leader is unique, and we are dedicated to providing a range of learning opportunities that makes sense for every individual, whether it's through formal training, added responsibility, stretch projects, job swaps or our global mobility program.
Build your skills
Bloomberg University gives everyone here a chance to keep learning — whether in the classroom, or at your own pace online. Our career development platform provides courses that will teach you technical skills, modules that will make you better at your job in lots of other ways, as well as specialized leadership training.
Build your network
At Bloomberg you'll get ahead based on what you know. But we believe personal connections also play an important role in developing the hard and soft skills you need to succeed. Bloomberg Communities are inclusive, employee-run groups that provide support, advice and mentoring.
Supporting health, wealth & wellness
We're proud to provide all full-time employees with comprehensive healthcare coverage, as well as programs and services to help them and their families manage their health and well-being.
In addition to health, dental and vision coverage, we offer disability and life insurance, a retirement savings plan (complete with a generous company match), and an array of wellness programs. We also have perks including fitness and gym reimbursement, commuter savings programs and discounts on products and services.
Health and well-being
Comprehensive medical, dental, vision plans
Wide-ranging support for physical and mental well-being
Family and life
Generous gender-neutral parental leave
Support through different life stages, from planning a family to elder care
Wealth
Competitive retirement savings plan with a generous company match
Perks & Benefits
Comprehensive medical plan

Our employer-provided medical plan supports our employees and dependents with in-hospital medical coverage, up to 100% of the Government's fee schedule (covered partly through the plan and partly through Medicare).

Dental plan

Dental coverage is provided up to AUD 1,700 per year. Basic services, such as general dental preventative services are covered in full, with partial coverage for major and orthodontic care, depending on the treatment.

Vision care plan

Our Vision care plan provides coverage for optical prescriptions and appliances (i.e., glasses and contact lenses) up to AUD 350 per year.

Telehealth

Bloomberg employees and dependents have access to telehealth consultations and medical support. Extra services may be covered, where available, at their chosen clinic.

Medical Insurance Advisors

We offer free access to a third-party medical insurance advisor to assist you in navigating your medical insurance plan — whether your questions relate to coverage, reimbursements, or eligible medical providers.

Emergency medical & security evacuation

As a Bloomberg employee, if you experience a business or personal travel-related emergency outside of your country of domicile or while on a short-term overseas assignment, emergency services are available 24 hours a day, 7 days a week to help.

Employee Assistance Program (EAP)

Bloomberg employees and their dependents have access to confidential, short-term (up to nine visits) counseling; referral services are available to assist you and your family in working through problems, learning about available options, and finding solutions. Areas covered include marital difficulties, financial concerns, stress, anxiety, and other areas that may affect mental health.

Ergonomics

A program is available to provide you with the knowledge, resources and tools needed for a safe and comfortable work environment. You have access to an online risk assessment as well as virtual or on-site desk assessments by a certified ergonomist. Support for special equipment can be provided based on individual ergonomic needs.

View the full list here.
Tech At Bloomberg
We look decades ahead to create what our clients will someday need. That's been Bloomberg's mission from day one, when we designed and built the Bloomberg Terminal – pioneering technology that transformed an industry where information was transmitted slowly and inefficiently. Four decades later, innovation continues to drive and infuse everything we do. We're constantly imagining and investing in the future – always going where others aren't, can't, or won't.
Learn more about Tech At Bloomberg here.
Philanthropy
Philanthropy and service are an integral part of our culture – and have been since Mike Bloomberg founded the company. We're committed to giving back to the cities in which we live and work, using the time and talents of our employees, and resources of our business to create lasting impact. With our unique insight into data and news, and continual focus on innovation, we look to address unmet needs in our communities, deepen engagement with our colleagues, clients and partners, and improve lives around the world. Every Bloomberg employee in every one of our offices makes that commitment possible.
Learn more about Philanthropy at Bloomberg here.
Sustainability
Solving climate change is hard. Sitting back is impossible. That's why at Bloomberg we're taking action, using our expertise in data – and decades of experience leading from the front – to tackle climate change from every angle. We're actively investing in a sustainable future: integrating sustainability across our business; forming global partnerships that amplify our impact; galvanizing world leaders to make real policy change; and creating solutions that enable our clients, communities and employees to succeed in a rapidly evolving world.
Learn more about Sustainability at Bloomberg here.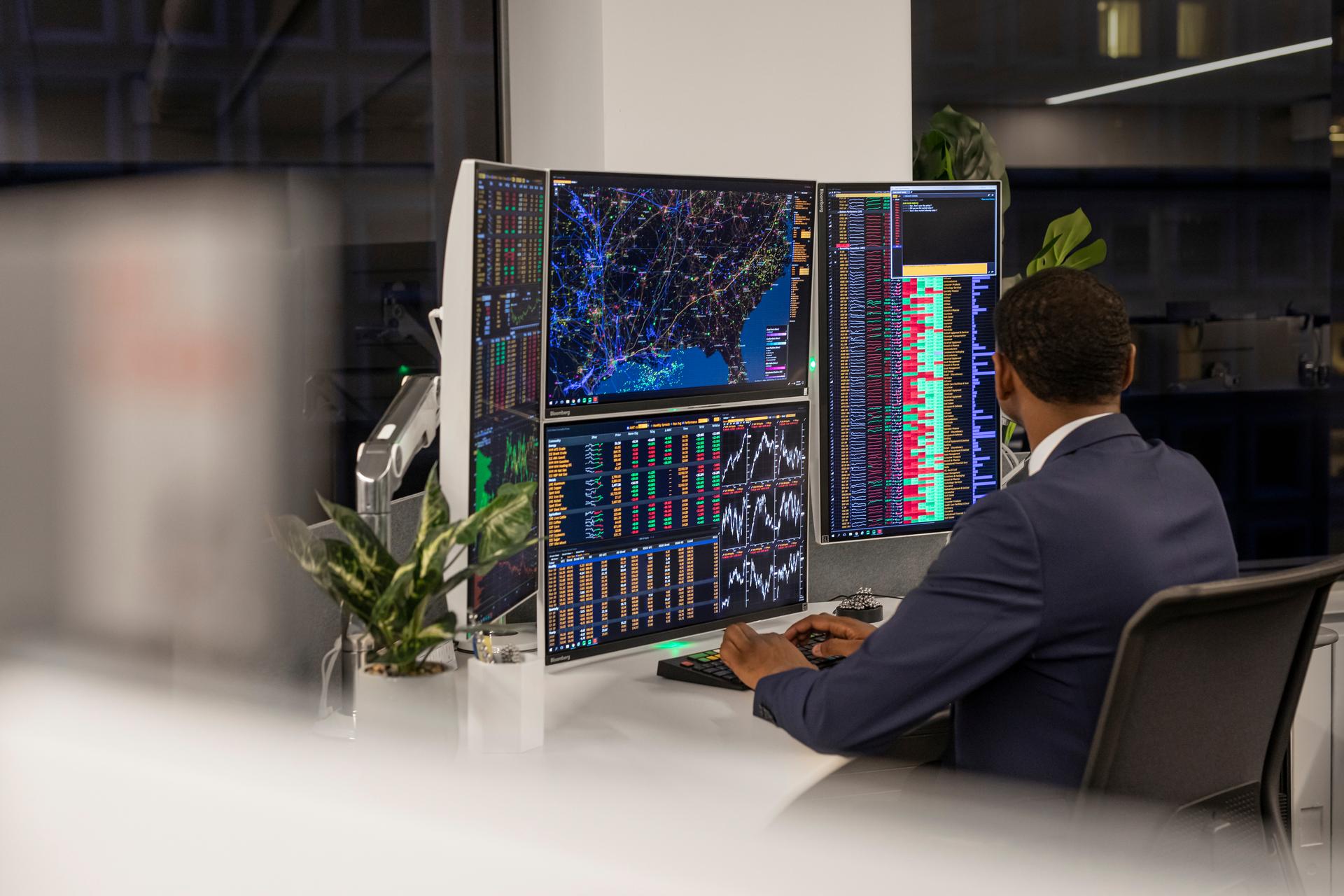 Bloomberg is a global information and technology company. We use our dynamic network of data, ideas and analysis to solve difficult problems. Our customers around the world rely on us to deliver accurate, real-time business and market information that helps them make important financial decisions.
Our company's groundbreaking success reaches far beyond the finance and technology industries: we invest nearly all of our profits to help solve humanitarian issues globally and in our own communities. Our founder, Mike Bloomberg, is one of the world's top philanthropists, and through Bloomberg Philanthropies, we are committed to support worthy causes where the greatest good can be achieved.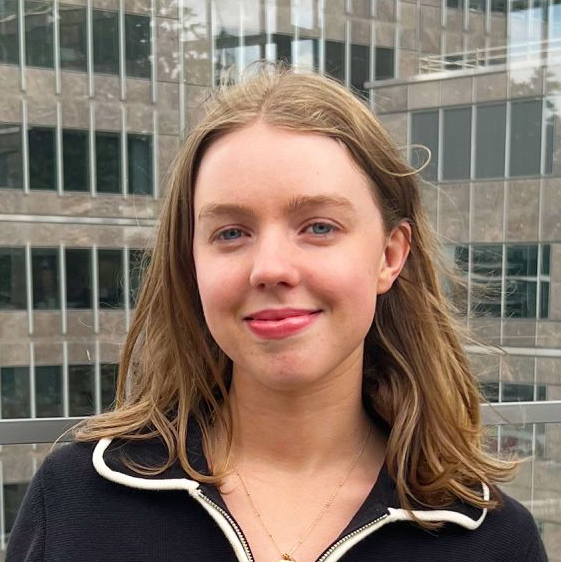 Ottilie
Analytics & Sales Summer Internship Programme
Ottilie is a final-year psychology & economics student at the University of Sydney. After participating in Bloomberg Academy, she is now an intern as part of Bloomberg's Analytics & Sales program.
"I've always been fascinated by the financial markets, but didn't have a background in finance, so when I learned about the Bloomberg Academy program I thought it would be a good way to increase my knowledge and market exposure.
The program was really insightful- I received training in financial markets and market players, as well as working on soft sk…
View more
Ennea
Analytics & Sales Programme
After studying biochemistry in the UK and excited for a new challenge, Ennea moved to Sydney to join our Bloomberg Analytics team in January 2022.
"Coming from a non-finance background, Analytics was the perfect place to see how the markets work from the inside. In Analytics, we support our clients with navigation and application of the Terminal and assist them with accessing our vast universe of data, research and news. We interact directly with market players through our 24/7 Live "Help Desk" and provide them in-depth training to ensure they are equipped with all the tools they need to make key investment and busi…
View more
| | |
| --- | --- |
| Bloomberg: Power of <GO> | Bloomberg Australia 25th Anniversary |
| A Message from Mike Bloomberg About Bloomberg Philanthropies | Think Bigger |
Reconciliation at Bloomberg
When you're working on some of tomorrow's greatest challenges, you need diverse perspectives on the job.
That's one of the reasons we're so passionate about reconciliation in Australia. Our Reconciliation Initiative actively champions Aboriginal and Torres Strait Islander inclusion in the workplace. It opens up career opportunities within Bloomberg and beyond. And it puts real money, resources and people power behind local programs for education, the arts, and the environment.
Because if tomorrow is going to belong to all of us, we all need to be part of building it.
Learn more about Reconciliation at Bloomberg here.