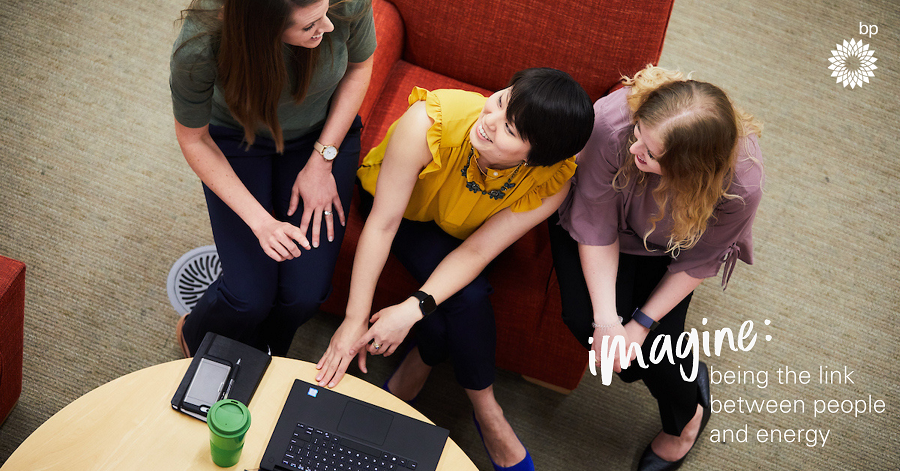 2022 bp Internship Programme (Commercial, Sales & Marketing, Finance)
Be Part of Reimaging Energy
At bp, we have one thing on our mind – the energy of tomorrow. We're helping the world get to net zero with the ambition of being a net zero company by 2050 and our early careers hires are integral to achieving this. As future leaders and technical experts, we need fresh thinking, curiosity, and a solution focus mindset to reimagine energy. Now this is the part where you come in! 
About the Programme
Designed for Penultimate Year Students graduating by January 2024, our 12-week Summer Internship Programme commences in November 2022 and will based out of our Melbourne, Perth and Auckland sites. It is the perfect opportunity for you to immerse yourself in bp and gain invaluable insight as to what it will be like on our Graduate Programme. 
As a bp Intern, you'll gain insight into the real world of business. You'll execute and deliver a multi-discipline role within a team environment which will ultimately contribute to the achievement of bp's reimagined strategy. Our internships will be in a range of different teams within the Commercial, Sales & Marketing and Finance disciplines. You'll experience on-the- job learning along with curated development training to suit your role. 
You'll become part of a collaborative and inclusive workplace as you build on your technical and interpersonal skills. Working across teams and functions, you'll enjoy access to some of the most talented people in their fields. Within our internship space, we're looking for individuals with foundational knowledge in business analysis, modelling and strategy. 
As a bp intern, you will have an interest and/or skill in delivering economic value back to a business, identifying solutions and strategies resulting in cost savings and a natural negotiation style. No matter where you work at BP, you'll be valued, included and respected. We'll provide you with on-going support and we'll reward you for the great work you do.
About You
You will be a Penultimate Year Student graduating by January 2024 with well-rounded life experiences. Your strong academic results will be supported by some work experience - everything from customer service to industry experience is great! You'll have strong organisational skills and the ability to deliver results in a collaborative environment. Your agility to learn and adapt will be key along with the energy, motivation and ownership to make the most of this fantastic opportunity. 
You must be comfortable making courageous and bold decisions, have digital fluency, a keen eye for analytics and the insights they provide. You'll have career aspirations within a customer-centric and innovative convenience & retail business within a leading Integrated Energy Company. 
To be eligible for the Internship Programme you will:
Be an Australian/New Zealand Citizen or Permanent Resident
Currently be in your Penultimate Year of Study
Be on-track to graduate no later than January 2024
Be studying a degree in Commerce, Business, Science, Technology, Marketing or similar - Double Degree is desirable but not essential
About bp
We bring with us over 100 years of experience steeped in the world of energy. More than a century defined by two core commodities, oil and gas, brings us to a pivotal point where we are transforming from an international oil company producing resources to an integrated energy company delivering solutions for customers.
We want to move fast but will do so with real discipline and care – keeping our focus on safety and performance while we transform, delivering long-term value for our stakeholders. Our Early Careers Hires help build an agile, innovative, and efficient bp; a purpose-driven, digitally enabled, fully integrated organisation. 
How to Apply
Does this opportunity interest you? Visit the Link below to begin your Journey with bp!
https://go.bp.com/Slppe
Please Note:
bp Intern Opportunities are only available in Melbourne, Perth and Auckland.
Applications close at midnight 21 August 2022 
Assessment Process consists of:

Psychometric/Aptitude Testing
Video Interview
Assessment Centre
Opportunities are available in Melbourne, Perth and Auckland.
Applications close at midnight 21 August 2022
Please note that vacancies are actively filled on an ongoing basis. The closing date for the applications may occur before the stated deadline. Therefore, we highly recommend you submit your application as early as possible in order to be considered for the opportunity of your choice.
22-06-2022
Job type:Internships
Disciplines:

Accounting, Banking and Finance, Business and

...

Work rights:

Australian Permanent Resident, New Zealand

...

Work from home:

Hybrid remote

Hybrid remote

Employees are allowed to work remotely some of the time but most of the work is done at the company's physical office. Remote work is considered a perk or a privilege. For example, an employee may work from home for 1-2 days per week.

Locations:

POSITION START DATE

Nov 2022 (approx)

Closing Date:21st Aug 2022, 12:59 pm
Search
Enter an employer or university you want to find in our search bar.