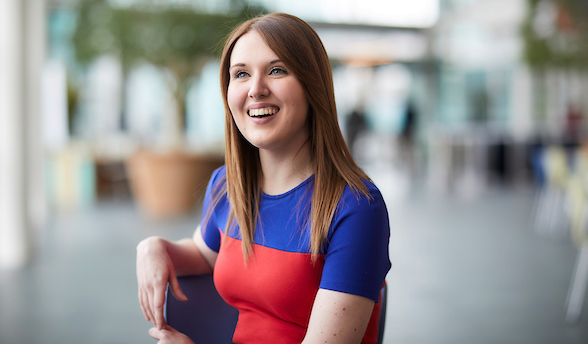 bp Early Career programmes – Expression of Interest!
Want to be the first to know when our Early Career program campaigns launch? Keen to be able to be contacted by bp directly should a relevant internal opportunity arise that aligns to your area/s of interest and qualification/s?
bp has a proud history of operations in Australia, having helped fuel this country for just over one hundred years, and has operations in every state and territory. bp is the only oil and gas company engaged in the Australian market from well to bowser – from exploration and production of crude oil and natural gas, to refining, marketing and retailing of petroleum products.
bp in Australia is focused on advancing the role of Australian resources in meeting the region's demand for significantly more energy with fewer, and in time, no emissions. Being part of the bp group enables bp in Australia to share global expertise, research and development with Australian business partners, customers and community stakeholders.
On 12 February 2020 bp announced a new purpose: to reimagine energy for people and our planet; and set a new ambition: to become a net zero company by 2050 or sooner and help the world get to net zero1.
Globally, this requires bp to reduce its greenhouse gas emissions by around 415 million tonnes – 55 million from bp's operations and 360 million tonnes from the carbon content of bp's upstream oil and gas production. Importantly these are absolute reductions. bp is also aiming to cut the carbon intensity of the products it sells by 50% by 2050 or sooner.
This ambition is supported by ten aims:
Net zero across bp's operations on an absolute basis by 2050 or sooner. 
Net zero on carbon in bp's oil and gas production on an absolute basis by 2050 or sooner.
50% cut in the carbon intensity of products bp sells by 2050 or sooner.
Install methane measurement at all bp's major oil and gas processing sites by 2023 and reduce methane intensity of operations by 50%.
Increase the proportion of investment into non-oil and gas businesses over time.
More active advocacy for policies that support net zero, including carbon pricing.
Further incentivise bp's workforce to deliver aims and mobilise them to advocate for net zero.
Set new expectations for relationships with trade associations.
Aim to be recognised as a leader for transparency of reporting, including supporting the recommendations of the TCFD.
Launch a new team to help countries, cities and large companies decarbonise.

We all have a role to play to achieve our ambition, and we want to connect with people who are motivated to join us in this pursuit! Submit your Expression of Interest today – we hope to have you join us soon!
30-06-2020
Job type:Graduate Jobs
Disciplines:

Accounting, Banking and Finance, Business and

...

Work rights:

New Zealand Citizen, Australian Citizen,

...

Locations:
Closing Date:1st Apr 2021, 6:00 am
Search
Enter an employer or university you want to find in our search bar.