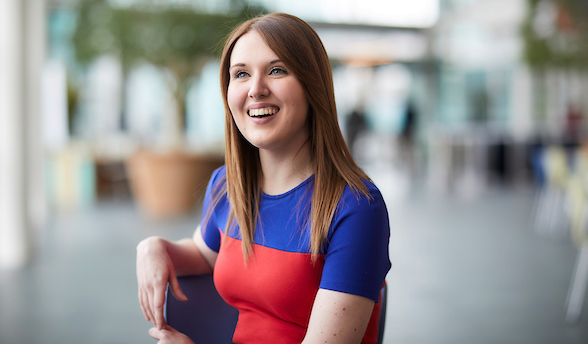 ABOUT BP'S GRADUATE PROGRAMME
It's an exciting period of growth and opportunity at BP. With our new purpose, to reimagine energy for people and our planet, we're setting out to redefine BP. Here in Australia, we continue to lead the transformation of retail convenience and are forever focused on surprising and delighting our customers through pushing the boundaries, introducing new offers to market and tapping into innovative technology.
Next year, you could be part of our transformation, working with one of the largest energy companies in the world towards our industry-leading and bold ambition of being a net zero company and helping the world achieve net zero by 2050 or sooner. To get there, we need the best people on our team so we're looking for talented, driven and customer savvy graduates who not only want to understand the problems of tomorrow, but be part of the solution! We'll welcome your ideas and opinions, trust you to do your job and treat you with genuine respect and consideration. You'll get the opportunity to work with and learn from leaders who believe in the power of their people and create a culture that values respect, diversity and shared success.
BP focuses on training and development. From the start, you'll have a 'buddy' and a 'mentor' and be able to connect in with like-minded peers internationally. You will also be part of a performance review cycle which is a key process in helping you reach your potential. Over your Program, you will be able to engage in several professional and personal development opportunities, which include:
Working in 'real job' with 'real accountability' where you can truly make an impact
Structured development activities that build your technical and non-technical development
Regular networking events to build your professional and personal networks
Unique and diverse opportunities and experiences tailored to your strengths and areas of development
The opportunity to network and work with peers and managers around the globe
A learning environment that provides consistent levels of support both formally and informally
ELIGIBILITY
To be eligible for BP's graduate programme within Australia, you need to:
be an Australian or New Zealand citizen and/or permanent resident at the time of your application
have a credit average / minimum 65% GPA average
have a relevant degree type
be a recent graduate
Chemical & Mechanical Engineering, Kwinana; Commercial & Retail, Sales and Marketing Grad Program, Victoria & Auckland
Applications open: 28/2/2020
Applications close: 20/3/2020
Testing: Note that this is a rolling campaign and therefore testing will commence from the 2/3/2020
Video interviews: Note that this is a rolling campaign and therefore video interviews will commence from the 6/3/2020
Melbourne Assessment Centre: week commencing 27/4/2020
Auckland Assessment Centre: week commencing 4/5/2020
Kwinana Assessment Centre: week commencing 4/5/2020
Co-operative programme
Applications open: 20/07/2020
Applications close: 8/08/2020
Internship programme
Applications open: 17/08/2020
Applications close: 04/08/2020