British American Tobacco Graduate Programs and Jobs
We are British American Tobacco. A global leader with more than 250 brands in over 200 markets. And we bring together the world's brightest and best minds. That's why we value uniqueness. If you're driven, passionate and ambitious, our Global Graduate Programme will let you achieve your potential.
British American Tobacco currently has 0 opportunities.
Select the following options:
About British American Tobacco
British American Tobacco
---
We are BAT! BAT (British American Tobacco) is a world-leading, multi-category FMCG  that provides products to millions of consumers around the world. We are a Global Top Employer with more than 55,000 people and 250 brands in more than 200 markets. You will be taking your place in a diverse, agile business with more than 115 years of innovation behind us and an incredibly exciting future ahead. Talent is core to our strategy and success. We value the difference you bring because we know it will transform not only your career, but ultimately an industry. We are harnessing the best minds and innovation as we offer our consumers an increasingly diverse portfolio of products.
Our Global Graduate Program is a 12-month fast-track to management with challenging projects, personal and professional support, and unprecedented international exposure for high-potential individuals. Are you ambitious, driven and passionate? Bring your difference to BAT.
Our Global Graduate Programme
British American Tobacco
---
Our Global Graduate Programme will see you hit the ground running in your chosen function. Whether it be Marketing, Human Resources or Operations (Supply Chain), you will develop exceptional skills and a full understanding of market dynamics to drive outstanding business results.
Marketing and Sales
Develop exceptional commercial skills – full understanding of market dynamics and how to work between BAT Marketing departments including Brand, Activation, Trade, Strategic Planning & Insights to achieve outstanding business results.
Human Resources
Develop exceptional HR insights and strategic skills – understanding the dynamics of a diverse regional workforce and the strategic nature of HR. After that, you'll be well prepared for a career in HR specialties such as: Business Partnering, Talent Acquisition, Reward, Performance & Learning or Organisational Effectiveness.
Supply Chain / Operations
Develop exceptional commercial skills – full understanding of market dynamics, and work with BAT Operations, Demand Planning, Logistics, Quality and Procurement to achieve outstanding business results.
Hit the ground running
Onboarding
The programme starts with our comprehensive onboarding – an experiential journey through the world of BAT to understand our history, vision and values, and the underlying strategy we call the 'BAT Way'. You'll gain fantastic insights into our business – covering our leaf and factory operations, the products we sell, our markets and competitors, and (most important of all) our consumers. You'll discover how our various support functions work together to meet the needs of the business today, while helping us secure a successful and sustainable tomorrow. Last but not least, you'll learn about your role in all of this, the framework for your development, what we expect from you and what you can expect from us in return. By the time you've completed your onboarding, you'll have the knowledge to back up your energy and maximise every opportunity that comes your way.
Making an impact (and delivering results) from day one
After your onboarding, you'll jump straight into a field-based commercial role in your home state. This role is designed to give you practical, hands-on experience in a short space of time – from day one. The first few months will be more than just a learning exercise; you'll be doing a real job, and delivering real, commercial results from the start. Hands-on experience in the field matters, because meeting consumers' needs sits at the heart of what we do. The specific role will vary depending on your region and the functional area you join. Following your field experience, we will support your move to Sydney where you will then begin your competency rotations.
Drive your own development – Our approach to learning
It's down to you to take the initiative when it comes to your career. To help you build on the unique talents, attitude and personal commitment you bring, we've created an approach to learning and development that's based on a 70%/20%/10% split. 
70% There is no substitute for hands-on experience. And 70% of your learning will be on the job.
20% of your learning will come through coaches and mentors, and by sharing experiences with your fellow graduates.
10% A comprehensive onboarding, the BAT Academy and other formal initiatives.
World-Class Training
BAT offers you a vast amount of world class training opportunities. There are a number of local training courses and/or materials that will help you build business awareness and functional management skills. Some examples are foundation courses including Finance for Non- Finance Managers, Project Management, and Leadership Foundations. You also have access to more than three thousand online courses in our system to learn from. Your learning opportunities are abundant, so you can shape your future.
Where it all comes together - The BAT Academy
You'll come together with other BAT graduates from across the globe at our dedicated, world-class learning academy in the heart of the English countryside.
The BAT Academy is a two-week residential course designed to help you brush up on your functional capabilities, sharpen your commercial edge and hone the skills you need to be an inspirational leader. And because you will have close interaction with your senior colleagues, you'll gain a fantastic insight into the future direction of the business too.
The Academy is a great opportunity to gain professional development, and connect with fellow graduates from around the world so you can grow together and share experiences and achievements.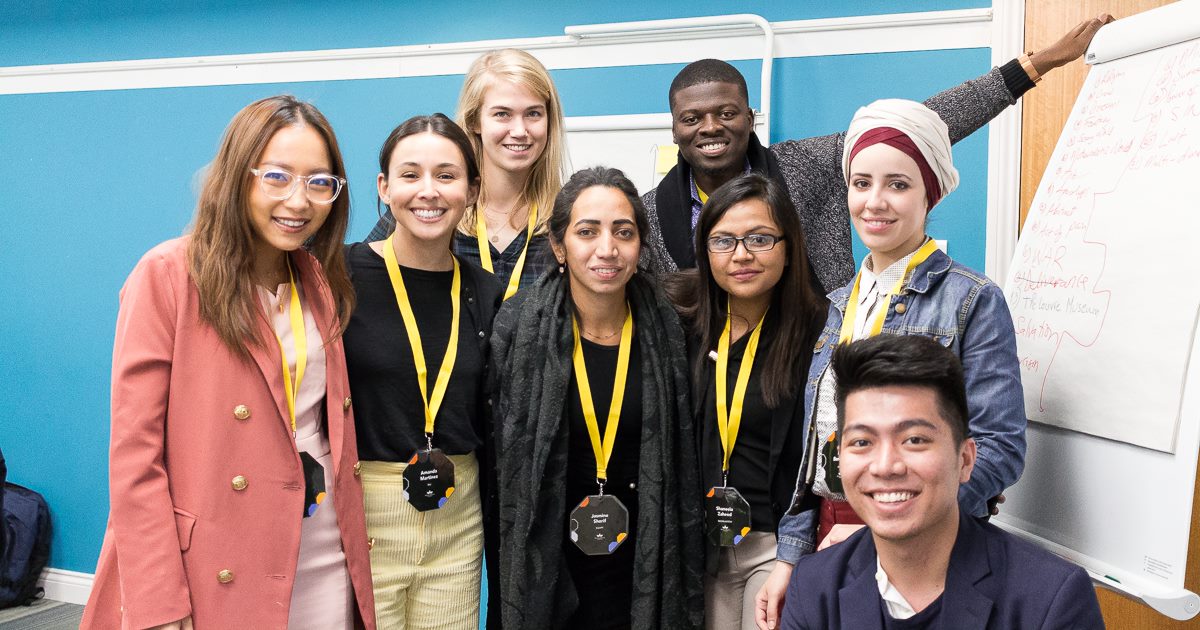 Our Recruitment Process
British American Tobacco
---
Our reputation as a Top Employer is invaluable to us and enables us to attract the very best people. Hiring the best talent available calls for a robust and thorough process. Our recruitment process entails:
Application
Uploading your CV and completing our online application form. This is your first chance to make a great impression and share your motivations for joining BAT.


Culture Questionnaire
A bespoke online culture questionnaire. Designed to find out whether you share and are aligned to our guiding principles and values.


Cognitive Tests
A chance for you to show us what skills and potential you can bring to BAT. It gives us an idea if you have the verbal and numerical abilities to meet the unique challenges of our business.


Telephone Interview
This might be a brief introductory chat about the role and salary expectations. Or a longer, more formal conversation with competency-based questions.


Assessment Centre and Final Interview
A testing but enjoyable day of team and individual exercises. It's designed to assess your capabilities in action. It also includes an interview by your prospective Head of Function. So, you'll have the opportunity to find out more about the role, function, or our organisation as a whole. It's also a great opportunity to ask any questions you might have.
Our Graduates
British American Tobacco
---
Name: Casey
Job Title: South Pacific Brand Executive (Marketing Global Graduate 2018)
Degree: Bachelor of Business & Commerce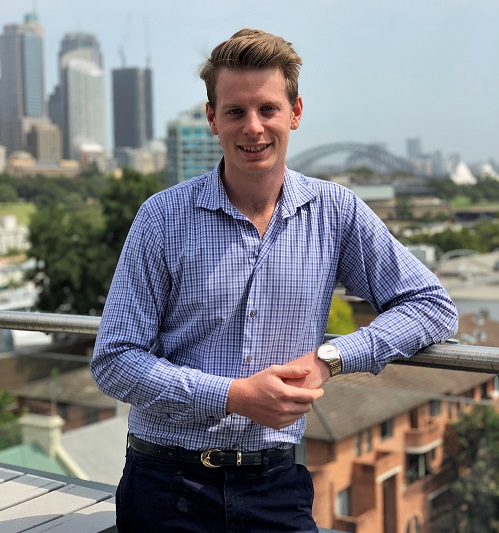 What's your job about?
Currently, I'm in the South Pacific Brand Team looking after our brand portfolio and managing our activation workload across four key markets. Daily tasks could involve workshops with creative agencies, creating Brand, Product & Activation presentations and presenting to senior stakeholders. One current project I'm working on is the delivery of a new product in Fiji. As a part of the project I am involved in many cross functional meetings with Supply Chain, Trade, Legal and IT. On a regular basis, I'm required to travel to the end markets, and as recent as last week I was in the Solomon Islands and in late December I was in Fiji. On these trips you immerse yourself into the culture of the South Pacific and the individual country. It's very much an eye-opening experience and you walk away having grown personally and professionally.
What's the best thing about your job?
I love the challenge of working in one of, if not the, toughest marketing environment in the world. It gives you a lot of self-satisfaction as well to know that you are doing something so uniquely different to others across marketing. I love how there are so many opportunities for myself to grow both professionally and personally. For example, in 2018 I MC'd part of our national conference, I travelled to the UK with 116 other Global Grads for our Global Academy, and I lived and worked in another State!
How have you developed across your graduate year?
This past year has been a major stepping stone in both my personal and professional development. I have learnt to become more resilient in overcoming challenges, while also taking every opportunity to own my personal development, whether that be learning from my peers, my manager, my mentor or from my own mistakes.
---
Name: Charlotte
Job Title: Marketing Global Graduate 2019
Degree: Bachelor of Laws/Bachelor or Business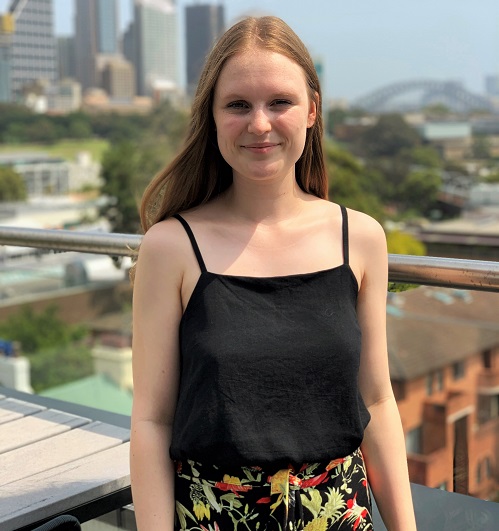 What's your job about?
BATA's Marketing Global Graduate Program involves completing three, six-month rotations. I'm currently at the end of my first rotation as a Trade Marketing Representative. As a TMR I am currently responsible for maintaining relationships with over 60 retailers around Adelaide. Specifically, I visit 7-8 stores each day and speak with retailers about our products & how current brands are performing at each individual outlet. In addition to building relationships with retailers, I also work closely with my account manager to drive marketing strategies, analyse store specific data, and engage in negotiations with store owners, while also educating retailers on product & category knowledge.
Next week, I will commence my second rotation in BATA's South Pacific Brand team in Sydney, after which I will begin my third rotation in BATA's Trade Planning Team.
What's the best thing about your job?
What I love most about my current role is visiting retailers and speaking with them each day. The role of a rep extends far beyond sales and fundamentally comes down to building relationships with people and it is this component that I most enjoy. BATA also has a really supportive team environment and I can always count on giving someone a call to clarify something while I'm in the field.
How have you developed across your graduate year so far?
I think I've developed a lot while I've been a grad. Working as a rep for the first six months has helped me to develop my communication and negotiation skills, while also working in a great team. My past month in brand has also given me an even greater insight into the multifaceted nature of the business & I can't wait to see what other opportunities BAT has to offer!
What Makes Us Different
British American Tobacco
---
Top Employer
We're proud that BATA has been certified as a Top Employer in Australia in 2019 for the second year in a row. The accolade recognises the investment in our people that's at the heart of our organisation. We're committed to developing individuals and their careers, and fostering an exceptionally engaging, innovative and diverse company culture that places us amongst the best work environments in Australia.
BAT is also one of only 14 organisations recognised as a Global Top Employer. Your Voice, our worldwide employee survey, recorded that 80 percent of BAT employees are 'extremely satisfied' to work here.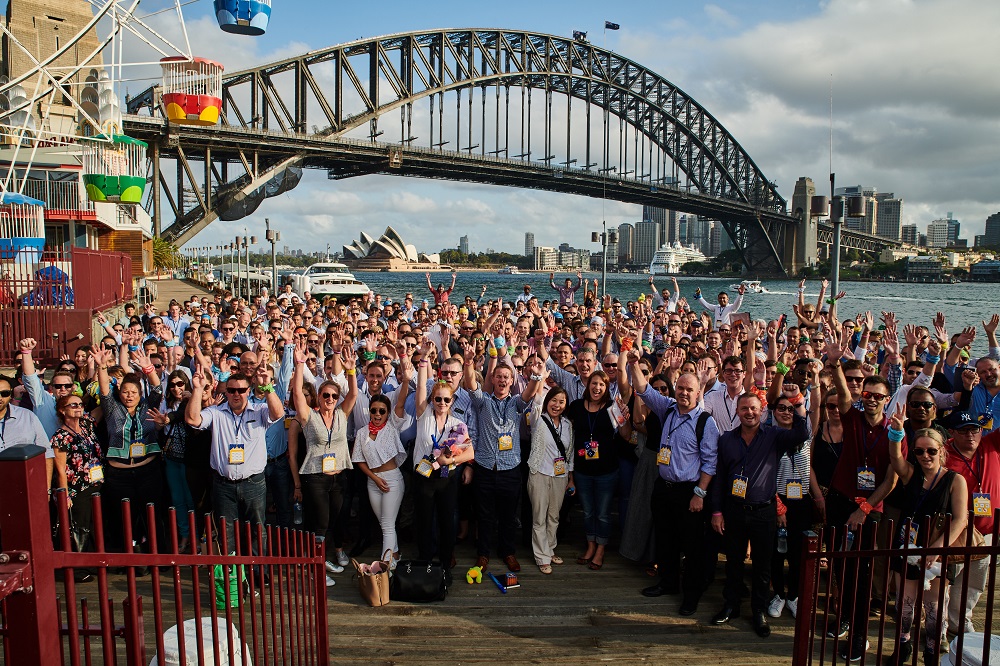 So, what makes us tops?
Professional Development through on-the-job learning, learning programs (online and courses), and mentoring and coaching programs.
Health and Wellbeing including discounted private health cover, an annual health & wellbeing allowance, and programs such as on-site massages and Wellbeing Week. 
Social Events & Community as we celebrate every success – big or small. We operate as 'one team, all in,' and connect through formal and informal social events, team-bonding trainings, town halls and functional away days. 
Exceptional Work Environment including on-site showers and amenities, fresh fruit baskets and an office café.
Corporate Benefits including an array of discounts (travel, technology and retail), financial benefits, and flexible ways of working and leave.
Our Values
Our vision and values run through our global business. They bind us together and make us collectively stronger. They act as a compass to guide our behaviour, providing certainty about what we stand for and driving us forward.
Enterprising spirit - We pursue growth passionately and accept the entrepreneurial risk that comes with it. We're bold and strive to overcome challenges.
Freedom through responsibility - We always strive to do the right thing for society. And we use our freedom to act in the best interest of consumers.
Open minded - We're a forward-looking company that takes on board social changes and different perspectives. So, we're always open to new ways of doing things.
Strength from diversity - We respect and celebrate each other's differences. We enjoy working together. And we value what makes each of us unique.
Diversity

British American Tobacco
---
Operating in more than 200 markets, we have an incredibly diverse workforce. In 2017, we had 143 nationalities working in management globally. Our business benefits from the breadth of ideas and experiences our employees bring from many cultures and backgrounds. Our people bring different strengths from different places. Giving individuals a voice empowers our people to keep us sharp, innovative and ahead of the game. At BAT Australia, we celebrate our individuality annually within Diversity Week, and also run various initiatives throughout the year as championed by our People & Culture Squad.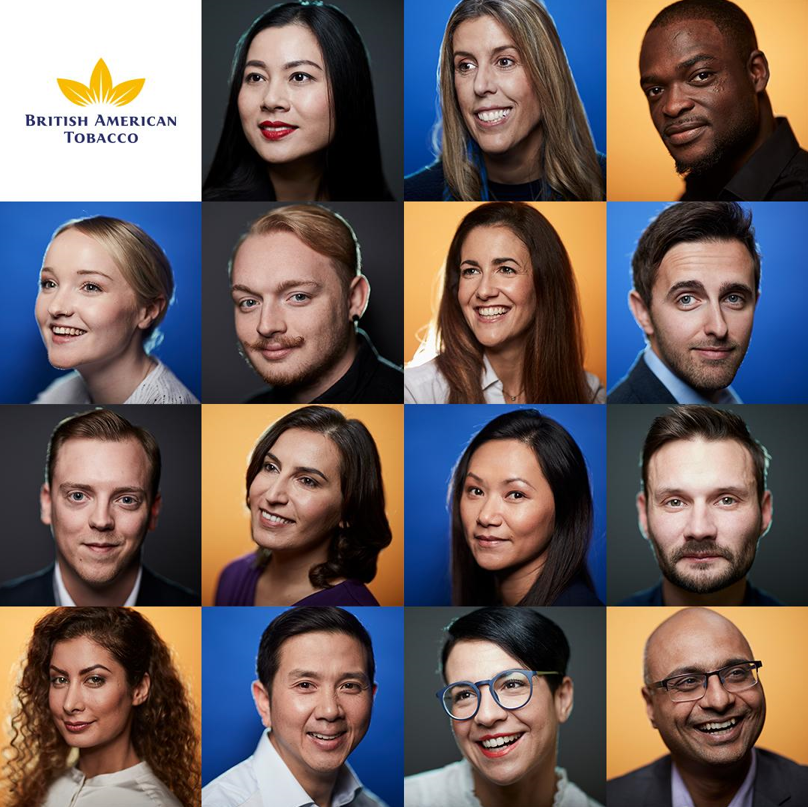 Inclusion

British American Tobacco
---
We match the requirements of the job to the ability and potential of the individual, and fair-minded employment principles underpin our culture and all our operations. The principles state that we won't discriminate in hiring, promotion or retirement decisions on the grounds of candidates' or employees' race, colour, gender, age, social class, religion, smoking habits, sexual orientation, politics or disability. Rather, we match the requirements of the job to the ability and potential of the individual.
Women in Leadership

British American Tobacco
---
We are proud of the notable steps we're taking to progress more women in leadership:
More than 50% of our graduate intake were females in 2017 and 2018, ensuring a sustainable pipeline of women for senior management roles. 
Our Women in Leadership programme provides training, mentoring and other types of career support for high potential female employees.
We have more than ten global networking groups to provide women and other diverse groups an opportunity to connect, engage and share experiences.
The BATA Athena community provides support and networking for all women employed by BAT Australia – covering topics from personal security and financial independence to resilience and professional brand development.