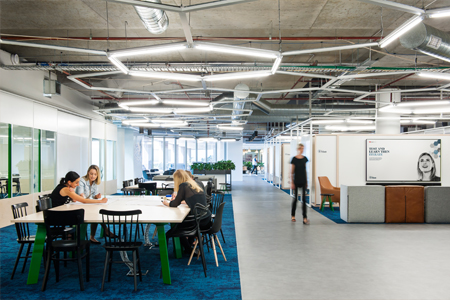 When you work with us you'll get a competitive pay package that is linked to performance and regularly reviewed to make sure it is fair, competitive and consistent with our core values. Salary sacrifice options are also available.
Leave packages to help you live your life
Join us to take advantage of comprehensive leave options that will support your lifestyle including:
12 weeks of flexible lifestyle leave (either paid via purchased leave or unpaid)
One day of paid wellbeing and lifestyle leave
Paid parental leave up to 13 weeks (all up you can take up to two years unpaid leave off)
Grandparental leave up to 12 months unpaid
Career break leave between three and 12 months unpaid
10 days of domestic violence support leave for employees experiencing domestic violence and carers supporting loved ones
Transition to retirement support plus 3 days of paid leave to pursue retirement related activities
Sporting leave and volunteer leave
Plus you'll also get the usual paid annual leave, generous paid personal/carers leave as well as study leave, long service leave and leave without pay.
Shares in our future
Interested in investing? When you work with us you'll have opportunities to join in employee share schemes that allow you to purchase shares tax-free.
Superannuation to set you up for life
As a member of our team you'll get exclusive access to our BT Super for Life Westpac Group Plan, which means we'll contribute a sum of 9.5% (uncapped) of your fixed salary. This also covers super contributions when on parental leave (even when it's unpaid, for up to 2 years), paid sick leave, annual leave and long-service leave.
Employee Care program to enhance your wellbeing
At BT you'll be part of a caring team that will support and empower you to be the best version of yourself, both at work and away from it. Our priority is to enrich your wellbeing for the whole of your life, and we'll do this through a range of special Westpac Group services including:
On-site employee wellness centres
Free nutrition advice
Priority access to specialist practitioners
Free after-hours GP service
Free employee counselling service
Valuable savings on your banking products and services
Working with us means you and your family could save money through discounts on a wide range of Westpac Group products and services, including:
Bank accounts, personal loans and credit cards
General and car insurance
Investment life insurance
Superannuation
Best of all, you'll still be able to take advantage of these discounts even after you move on from the company.
You can save even more money as an employee by using the discounted rates we negotiate on a wide range of partner products and services. These could be electronics, holidays, recreation activities, utilities, health services, vehicles, online shopping, gifts and education.