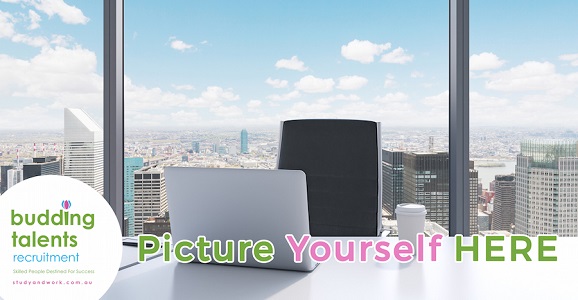 PaTH Internship Program
Budding Talents Recruitment
---
At Budding Talents Recruitment, we give you a clear career pathway which will lead you to your dream job with high income potential!
With a PaTH Internship, you will gain work experience and an opportunity to show an employer what you can do. The business may offer you employment at any time during the internship. But if you aren't the right fit for the business, we will help you get feedback from your supervisor so you can improve your skills and employability.
Internships can run for between 4 and 12 weeks and include 30 to 50 hours of work experience per fortnight.
We have several PaTH Internships leading to professional job opportunities available in our host clients located all over Australia and these opportunities are ideal for someone with customer service experience and wants to further their career in Administration, Human Resources, Supply Chain Management, Marketing, Sales, Accounting, Banking, Finance, Insurance and IT Support roles.
To be eligible for this PaTH Internship, you must be aged 20 to 24, on income support with mutual obligation requirements and have been registered with Jobactive for at least six months. Your provider will be able to confirm your eligibility for a PaTH Internship.
Please ring us on 1300 79 80 69 for an assessment interview so that we can know about your career aspirations. Based on your preferences, we will locate the suitable host companies where you will go for a face to face interview. Upon successful interview, you will be placed in an internship for 4 to 12 weeks. You will get a chance to prove your skills and upon successful trial, you will be hired by the host company.
Internships are unpaid by the business, instead you will receive an extra $200 a fortnight on top of your income support payment. This incentive will be paid by the Department of Human Services. If you are getting paid New Start Allowance, most single people, 22 years or older can get around $735.60 every 2 weeks.
If you are getting paid Youth Allowance, most single people, 18 years or older and live at parent's home can get around $488.10 every 2 weeks, while those who need to live away from parent's home can get around $637.50 every 2 weeks.
To apply, please register online at: www.studyandwork.com.au/builder
---