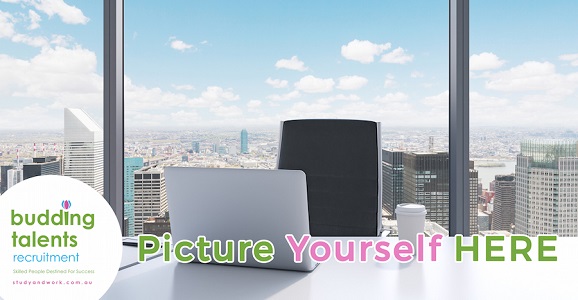 Professional Internship Program
Budding Talents Recruitment
---
At Budding Talents Recruitment, we work on your behalf and we work hard to help you get your foot in the door of the employer. We want to help you secure a job but it is not always possible due to the intense competition in the job market.
These are the facts that:
About 90% of the advertised job vacancies are managed by recruitment agencies who work for the best interest of employers. They aren't there to help you, they are there to look for flaws and weaknesses in order to eliminate you from the list of applicants.
 About 35% of the job vacancies are never advertised by the employer, they are filled through referrals, internal promotions and internships.
Thus, if you want to secure that job you desperately want and deserve, you must market directly to the employers. We encourage you to seriously consider undertaking our Professional Internship Program which completes the missing link called 'relevant work experience' which is crucial for successful entry into the Australian workforce. It provides you with a precious opportunity to gain relevant work experience, be familiar with Australian work culture and industry practices, prove your skills to a potential employer and possibly secure a job offer after internship.
Though Professional Internship Program does not guarantee you employment (because job offer depends on your performance and the host company's staffing requirement), it will arm you will confidence and industry knowledge to effectively market yourself to the potential employers directly (so you can bypass those unhelpful recruitment agencies!).
We are confident that we provide the best internship program in the market because we make sure that the interns always get the best out of the internship opportunity. We have placed more than 4,000 interns in over 1,000 reputed host companies since 2007 many of whom are working in highly rewarding positions in their relevant fields now. Some of the major benefits we offer to the interns are:
Interview opportunities to assess the quality of host company and internship on offer
Structured Training Plan
Reputed host companies
Performance appraisals by supervisor
100% Satisfaction Guarantee
Part-time and full-time options so as to balance with your study or work commitments
Instalment payment plan
Up to 35% internship to job placement conversion rate
Job placement assistance after internship
Specialists in Accounting, Business, IT and Engineering roles
Compliance with Fair Work Australia guidelines
Please ring us on 1300 79 80 69 for an assessment interview to discuss about your career aspirations, competencies and preferences so that we can secure a suitable internship for you.
Upon successful interview with host company and if you want to accept the internship offer, you will be required to pay a reasonable placement fee.
We guarantee you a challenging, meaningful and relevant work experience on unpaid basis for total 12 weeks.
To apply, please register online at: www.studyandwork.com.au/builder.
---