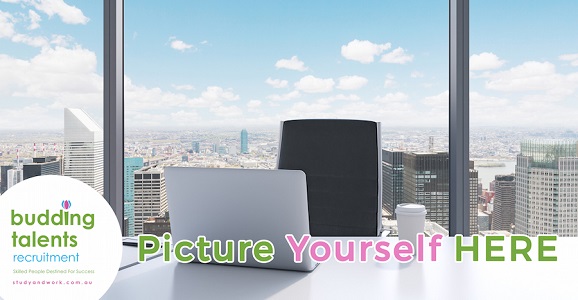 Why join us?
Budding Talents Recruitment
---
Currently, the Australian youth unemployment rate is over 13% and only about 68% of the graduates are landing a full-time job soon after graduation. Times are tough for young Australians as the competition for good jobs is intense. So what can be done to help new graduates in a weak job market? The answer is - create more job opportunities for them! It might sound a bit silly but it is possible. BUDDING TALENTS RECRUITMENT has been helping many graduates enter the industry by tapping into their skills to meets the staffing needs of Australian companies cost- effectively and efficiently.
Win-win situation
It is a common knowledge that most employers are reluctant to hire graduates lacking relevant work experience, because of the high training costs and the risks of low return on investment. On the other hand, most graduates have higher salary and responsibility expectations for what they are worth and can accomplish. Thus, it is quite evident that there is a mismatch between the employers' requirements and the jobseekers' expectations. At BUDDING TALENTS RECRUITMENT, we have identified this gap and developed highly effective internship and graduate placement programs that lead to win-win- win situation. Our staffing solutions are good for the employers, good for the graduates and great for Australia's skills building!
We have developed tailor made staffing solutions that perfectly matches the employers with the suitable graduates. We are able to reduce the hiring risks of the employer by letting them trial before hiring. We are able to attract the best graduates by giving them the opportunity to prove their skills before they can demand higher salary and greater responsibilities.
Join us and let us help you secure the job you deserve.
Ring us on 1300 79 80 69 to discuss about your future.
Visit our website at www.studyandwork.com.au
---