Environmental Health Officer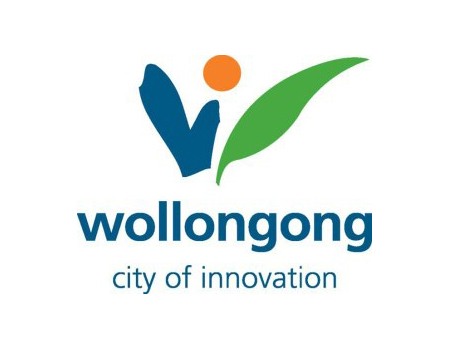 Environmental Health Officer
Permanent Part time 28 hours per week
Salary from $88,837.82 up to $ 103,100.58 per annum plus superannuation pro rata with an operational motor vehicle under leaseback arrangement
(Salary package will be assessed based on skills, experience and qualifications)
Recruitment 22097

At Wollongong City Council we have a steadfast commitment to creating an Extraordinary Wollongong. We are in an exciting period of transformation and focused on delivering exceptional services, infrastructure and facilities for our community
Our strength is the diversity of our people. Together our responsibility is to create an inclusive place where everyone is welcome, valued and belongs. We lead with courage, openness and curiosity. Our conversations and actions celebrate diversity, inclusion and belonging. Learn more about us here. 
About the position: 
We have a fantastic opportunity for an Environmental Health Officer looking to build on their professional knowledge and experience in a diverse range of responsibilities whilst working in a stable, collaborative and supportive team environment. 
You will be undertaking important, programmed environmental health surveillance work as well as investigation of complaints in a range of areas including food safety, onsite sewage management, noise, air and water pollution, microbial control, skin penetration regulation, swimming pool water quality, mortuaries, places of shared accommodation, and sex premises.
What's in it for you?
This is a great opportunity for an experienced Environmental Health Officer seeking a new challenge and a role they can make their own or a recent graduate Environmental Health Officer looking to develop their skills. You will broaden your understanding of the role Wollongong City Council plays in our local community.
We provide flexible working arrangements such as hybrid working and flexible start and finish times – you just need to ask! We are value-led, support and encourage personal and professional growth, recognise and reward performance and embrace change. We provide generous leave provisions, are committed to a safety (everyone, every day and everywhere) and make available wellbeing programs to support our staff to be at their best.
Interested?
Click on 'Apply' to complete your online application. Please upload your resume and respond to each of the selection criteria below that demonstrates how you meet the requirements of this position. Applications that do not answer all the criteria will not be considered.  CLICK HERE to learn more about How to Apply and our Recruitment Process.
Selection Criteria
For your application to be considered please ensure that you address the following criteria:
Provide evidence of possession of degree level or post graduate tertiary qualifications in Environmental Health or an associated field.
Outline your knowledge and experience in environmental health matters, including the ability to carry out routine inspections and complaint investigation.
Explain how you have used your written and oral communication and/or negotiation skills to resolve a dispute or solve a problem.
What strategies do you use to stay motivated and manage your workload to maintain a consistent quality of work?
Provide evidence of possession of a current Provisional P1 Driver's Licence or higher.
A copy of the Selection Criteria Template can be found HERE
Applications close 11:59pm Monday 25 July 2022.
More information:
·            Click on the attachment below to view the Position Description.
·            Reach out to Kylee Graham, Senior Environmental Health Officer, on (02) 4227 7744 for questions related to the job
·            Questions related to submitting your application online or our recruitment process, please contact the Attraction + Retention Team on (02) 4227 7065.
Final Notes:
Suitable candidates may be placed on an eligibility list for future opportunities in the team, which may include part time, temporary and or relief roles.
We are adhering to NSW Public Health Guidelines with regard to COVID19. As such this recruitment action will be conducted in line with current public health orders, for example online interviews. Currently there is also no mandatory COVID-19 vaccination requirement for this position. Should a public health order or relevant legislation require the position to comply to mandatory COVID-19 vaccinations, applicants will be required to comply.
 Applicants are required to undergo a rigorous employment screening process which will include Reference, Identity and Medical History Checks, and may also include a Criminal History and Working with Children Check. Employment is subject to clearance of all these checks.  
05-07-2022
Job type:Graduate Jobs
Disciplines:

Engineering Environmental, Environment, Food Technology, Medical

...

Locations:
Closing Date:25th Jul 2022, 12:00 am
Search
Enter an employer or university you want to find in our search bar.