Citi Graduate Programs & Internships
With 200 years of experience meeting the world's toughest challenges and seizing its greatest opportunities, we strive to create the best outcomes for our institutional clients and retail customers, by providing financial solutions that are simple, creative and responsible. We are Citi.
Citi currently has 0 opportunities.
Select the following options:
Past Citi Graduate Hiring Statistics
If you're interested in working at Citi, understanding when they have opened up applications for their graduate programs, graduate jobs and internships is helpful knowledge to have so you know when you might need to apply. Use the below information to see when Citi hires graduates, but more importantly what graduate degree's and other student attributes they target for their jobs.
---
Job types
Internships (88%),

Graduate Jobs (8%),

Entry Level Jobs (4%),
Disciplines
Accounting (98%),

Actuary (98%),

Administration (43%),

Agriculture (6%),

Architecture (29%),
Locations
Sydney (73%),

Melbourne (47%),

Hobart (37%),

Adelaide (37%),

Brisbane (37%),
Work rights
Australian Citizen (80%),

Australian Permanent Resident (80%),

New Zealand Citizen (78%),

Australian Working Visa (6%),

Australian Skilled Migration Visa (485) (2%),
Citi is more than a global financial services company. It's an engine for progress. Join us and you'll have the chance to get involved in progress in all its shapes and forms, right across the world. From the micro to the macro, from Australia to Zambia, the work we do has real positive impact. Our interns and graduates are the springboard to our success. We will give you access to valuable intelligence, decades of experience, and a wealth of perspectives on the future of the financial industry. Wherever you are and whatever you do, your progress starts here.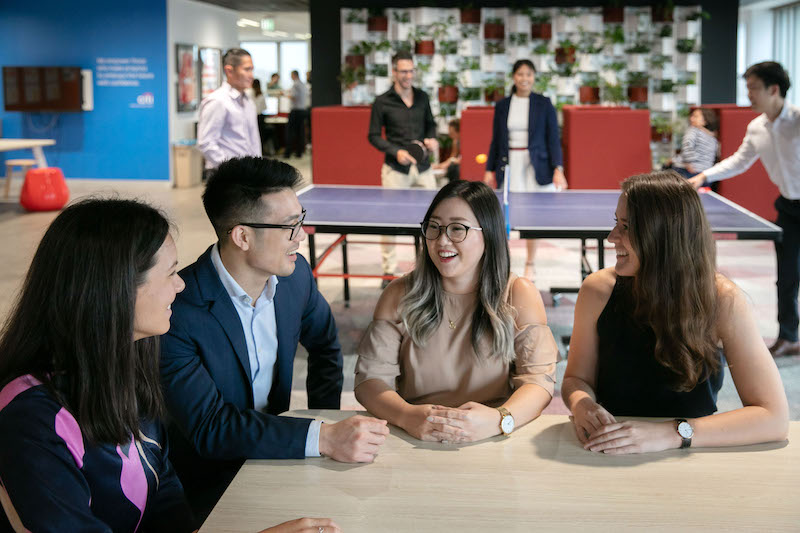 What's Next for you at Citi?
Citi is a place where the best come to get better. We've built a world-famous, trusted brand for over 200 years and are continuously evolving the financial services industry. But it is our unwavering focus on delivering opportunities for growth and development to our most talented people that is best known within the industry. Here, opportunities to progress are truly open to all. It all adds up to an exciting place to be for talented, ambitious people who want to build a truly remarkable career.
What You Can Expect:
International Careers: We provide more services in more geographies than any other financial institution. This presents our graduates with a unique opportunity to travel and learn from their international colleagues. We value internal mobility across job functions and international borders. Career growth is not a question of if, but when.
Meaningful Work: From day one, as an analyst you are given real responsibility. From working with institutional clients to retail clients, our analysts are working on real projects and transactions to ensure they are learning the right skills as early as possible, to progress in their career.
Learning & Development Opportunities: Our unwavering commitment to delivering opportunities for growth to our talented people makes us a sought-after employer for graduates. Continuous self-development is integral to our culture and all graduates are given the opportunity to learn on-the-job, from others, through education, and via our graduate training program.
Positive Impact: Partnering for success is not just for clients. We inhabit many environments and do business in thousands of communities around the world. Our purpose is to drive progress and make a positive impact wherever we are and whatever we do. At Citi, we are committed to proving our employees with opportunities to give back to the communities they work in.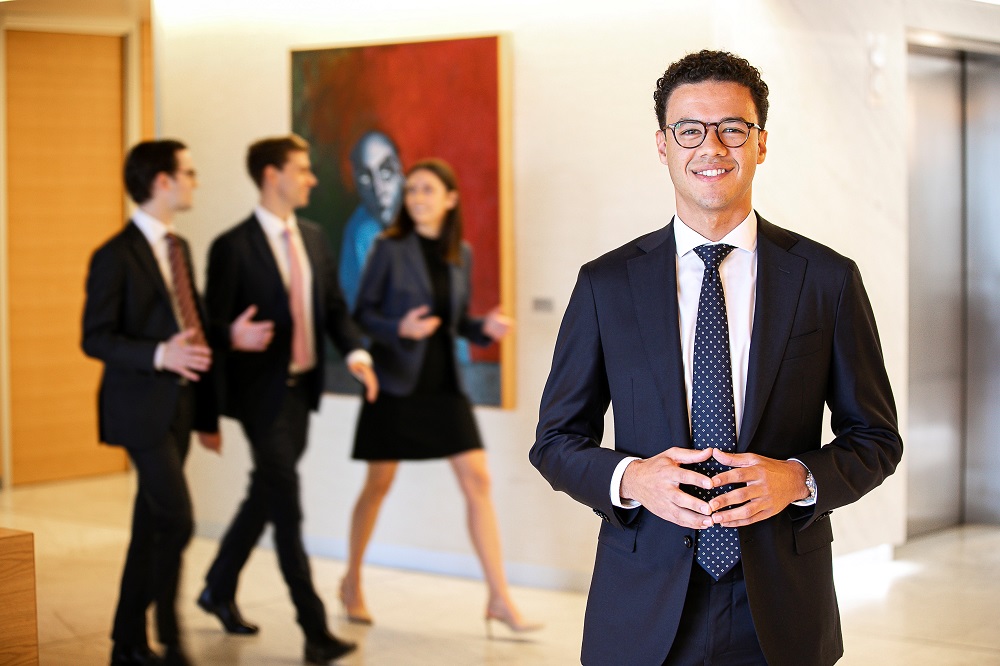 Graduates join Citi as part of a 2-to-2.5-year program with structured rotations within their business areas. Citi is one of the few firms within Australia offering rotations, which removes the focus from building expertise around a specific area or function and instead emphasizes the importance of developing strong relationships, learning quickly, and adapting to new teams.
At the end of the rotational program, graduates are better equipped to decide where they wish to start their careers and build broad foundational knowledge, skills, and networks that can be relied upon at any point in their career.
As a graduate, we look for students who demonstrate a clear passion for the business line they want to work in, as well as working for Citi. In addition, we appreciate skills comes in all different shapes and sizes and we look for students who can bring diverse thoughts and outside of the box thinking to the table.
Applications for our graduate program will open March each year. The summer internship program however, will be the primary feeder into the graduate program, so we encourage you to start there!
Citi Graduate Programs:
Investment Banking
Capital Markets Origination
Corporate Banking
Global Markets (Sales and Trading)
Treasury and Trade Solutions
Equity Research
Consumer Banking
"I chose to work at Citi as I had an enriching and rounded experience as an intern. The willingness of everyone across the floor to help me learn and develop, full inclusion of interns in socials and work alike, and breadth of diverse and challenging work excited me with the opportunity to start my career as part of its graduate program" – Valerie, Bachelor of Commerce - Investment Banking Analyst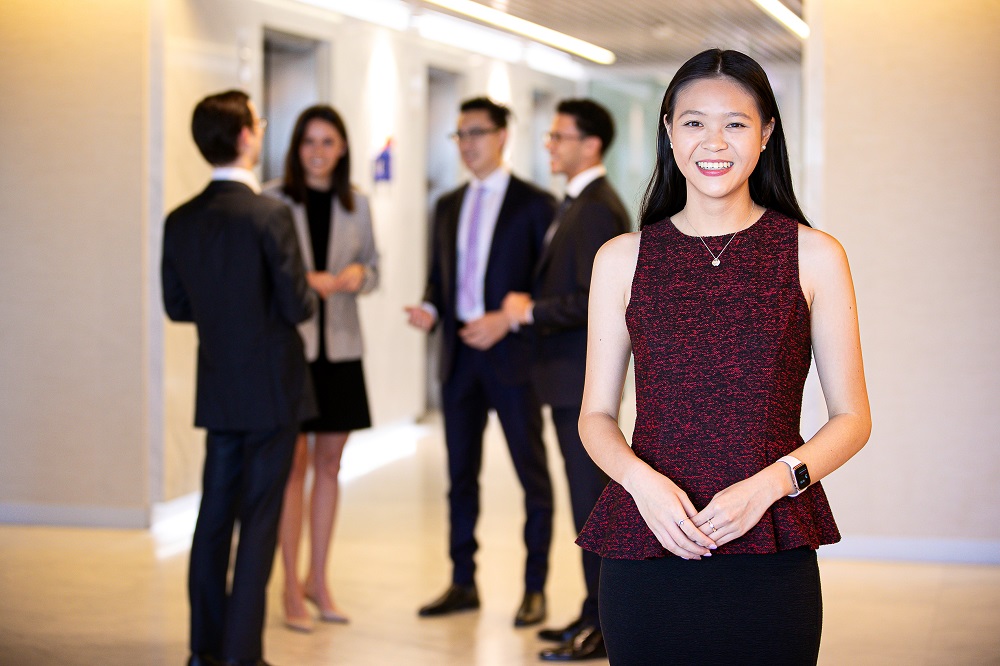 One of the primary ways in which we identify the very best talent is through our summer internship program. These are paid programs aimed at penultimate-year students that run for 11 weeks over the summer. Throughout the program, you will be exposed to a mixture of informal and classroom training workshops, curated and delivered in-house, social events, and professional experiences. In addition, you will also benefit from formal mentorships and buddy programs, volunteer opportunities with Citi Foundation partnerships, and lunch and learn sessions with senior business leaders from across the Citi franchise. Our goal is to equip you with the necessary skills to embark on your professional careers after the summer program.  
Did we mention our program is rotational? This means you will get the unique opportunity to explore two different teams as a summer intern, allowing you to learn more about Citi and other teams. 
At the end of the summer internship, we offer the best and brightest a full-time graduate position, commencing after graduation. 
Citi Summer Internship Programs:
Investment Banking
Capital Markets Origination
Corporate Banking
Global Markets (Sales and Trading)
Treasury and Trade Solutions
Equity Research
Consumer Banking
Click here to learn more about our internship programs.
"I chose to work at Citi because of its global outreach and the opportunity to work with senior management on meaningful projects. This combined with the collaborative work culture allowed for us to be exposed to all facets of the business and gain highly valuable mentorship from senior leaders" – Alex, Bachelor of Business and Creative Intelligence and Innovation - Consumer Banking Analyst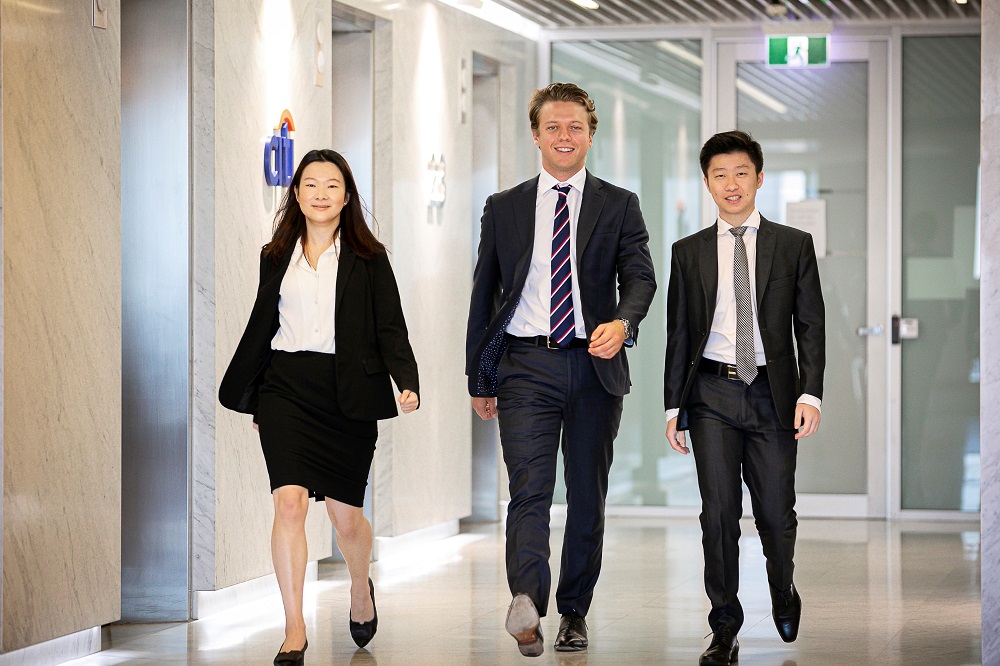 Our Women's Scholarship Program is aimed at targeting high-performing penultimate year female students who are interested in exploring a career in banking and financial services. The scholarship is not limited to degree disciplines and backgrounds, and we encourage all female students with a passion for banking and financial services or who want to explore #LifeAtCiti
The Scholarship includes: 
A placement on Citi's 11-week Summer Internship Program commencing in November/December 
Scholarship cash grant of $5000USD to support your educational studies
Mentorship and support through a formal buddy and mentor program and exposure to senior female mentors, guiding you through the start of your career
Scholarships are offered in our Investment Banking and Global Markets (Sales & Trading) business lines and applications for our scholarship program will open April each year. 
See information in 'Summer Internships' for more information about the internship program.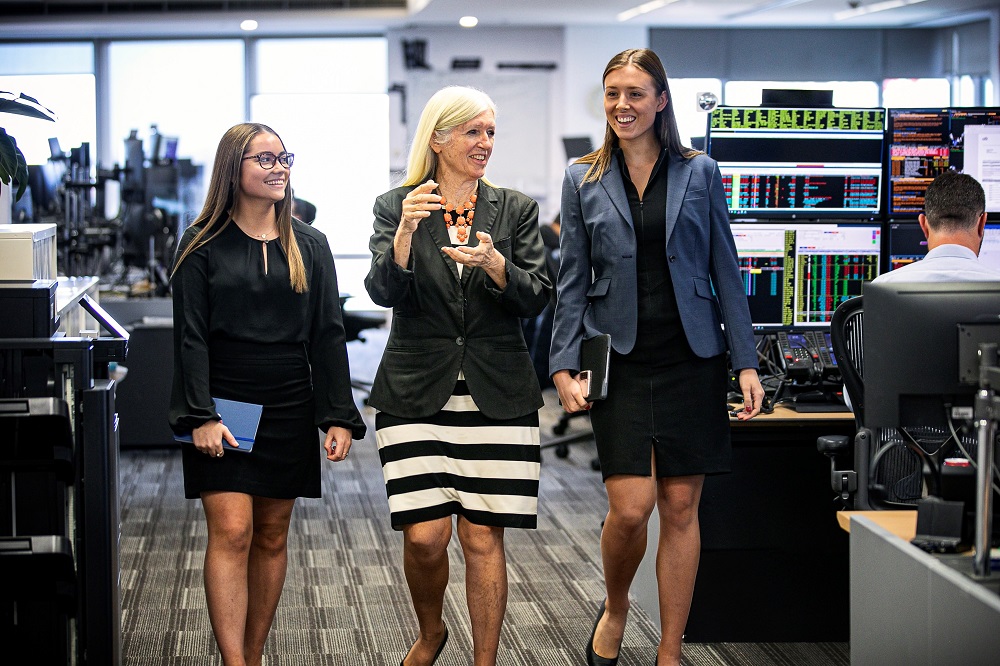 Recruitment Tips: Application to Assessment
Citi
---
Step 1: Applications
Find the opportunities you are most interested in and apply directly via the link on GradConnection. You will need to submit an updated resume (including your WAM), cover letter addressed to Citi and a copy of your academic transcript. 
Top Tip: Ensure your cover letter is as detailed as possible, we read them! Think of this like your personal profile. Why do you want to work at Citi? Why do you want to work for that particular business? What skillsets can you bring to the team? What are some interesting hobbies or interests that you have that could benefit you during the program? These are some great questions you can address in your cover letter.
Step 2: First Round Interview
The interview process will vary pending which business line you apply to. The first-round interview is either in-person or a phone call, and is designed to test your knowledge about Citi, the business area you have applied to and show us more about your personality and why you would be a great fit for Citi. This interview will focus on behavioural and technical questions.
Top Tip: Make sure you prepare for the technical component of your interview. There are many resources online you can access, as well as information sessions and workshops Citi will host throughout the year, which will help you understand what to expect during this interview.
Step 3: Superday/Final Interview
If you are successful throughout your first interview, you will be invited to attend our superday, the following day. The superday compromises of multiple individual and group activities which will test your critical and lateral thinking capabilities, your ability to work through information quickly and how you work collaboratively. 
Top Tip: Preparation is key. The superday is designed to test and challenge you, therefore do not under-estimate the importance of preparation! You will work through multiple interviews, team activities and case studies that will require you to think on your feet. This is also an opportunity for you to meet senior leaders in our business who will be interviewing you.
Step 4: Offer
If you are successful following the superday, you will be offered a role at the world's most global bank, Citi!
Overall Tip: The interview and superday assessment happens quickly. Know your dates ahead of time and plan accordingly to be available. In addition, don't forget to attend our events and networking opportunities with analysts and associates who can give you insight into #LifeAtCiti.
Social Responsibility
Citi
---
Employees in our Community
Citi employees have always been actively involved in the community and Citi facilitates this through its well-established volunteering and workplace giving programs.
Citi employees volunteer year-round, and the establishment of Global Community Day in 2006 has provided an annual opportunity for tens of thousands of Citi employees, along with their families and friends, to come together as a global volunteer team to use their time, skills, and expertise to make a difference in their cities. Global Community Day is one of the many ways Citi shows its commitment to the communities where we have a presence.
In addition to Global Community Day, Citi offers employees one day of paid volunteer leave to support a charity they are passionate about or participate in a volunteer program with a Citi Foundation grant recipient.
Citi Foundation
Pathways to Progress aims to help reduce youth unemployment in key cities around the world and improve the quality of the youth workforce through partnerships with nonprofit organizations.
In February 2017, the Citi Foundation announced its largest philanthropic commitment ever with the global expansion of Pathways to Progress. By 2020 Citi will invest an additional US$100 million to impact the lives of 500,000 youth (ages 16-24) globally. Citi will also engage at least 10,000 employees as volunteers.
Over the last two years, the Citi Foundation has awarded more than A$3 million to support a range of partners in Australia including;
About Our Business Lines
Citi
---
As a university student, sometimes it is tough to figure out what program is right for you. At Citi, we have one of the most diverse program offerings across the banking industry. Look at each of our programs below, to learn more about what life at Citi could look like.
Investment Banking
As an Investment Banker, you will provide comprehensive financial and strategic solutions to corporations, financial institutions, and governments. You will provide tailored financial solutions and advisory services on a whole range of M&A transactions, and capital-raising activities including mergers, acquisitions, divestitures, and financial restructurings. Citi's Investment Bank is split into coverage sectors, which include industrials and financial sponsors (IND), real estate (RE), financial institutions (FIG), natural resources (NR) and infrastructure, power, and utilities (PUI).
Capital Markets Origination
Capital Markets Origination works within the primary market to help corporate and government clients develop, structure, and implement financing packages to meet their capital needs. This includes structuring and distributing issuances of equity, debt, and hybrid capital products as well as syndicated/leveraged loans and asset-backed/securitized products. Our Capital Markets business is plugged-in to both the short-term dynamics of the market and the long-term strategic vision of investment banking and global markets. 
Corporate Banking
Our Corporate Bank is a leading provider of financial services to top-tier multi-national clients around the globe, serving the financial needs of the world's preeminent corporations and financial institutions. Our relationship bankers have a comprehensive understanding of the wide range of complex financial issues facing our clients. Combined with an appreciation of the broad set of services offered by Citi, this understanding allows us to effectively deliver innovative solutions to our clients, wherever they are located. Corporate Bank's relationship bankers' partner with product specialists to provide a full array of corporate banking solutions, from cash management, foreign exchange, trade finance, custody, clearing and loans, to capital markets, derivatives, and structured products. They also partner with investment banking and capital markets to deliver corporate advisory capabilities to our relationship clients.
Global Markets (Sales and Trading)
Local expertise and global knowledge underpin the services provided by our Australian Global Markets team. Through a high-technology sales and trading platform, Citi's trading floor is one of the largest institutional brokerage networks in Australia and the United States, offering comprehensive financial solutions and highly efficient execution services for issuers and investors. These services may include underwriting, structuring, sales, and trading across all asset classes including equities, currencies, fixed income, foreign exchange, syndicated loans, corporate and government bonds, structured products, and treasury. 
We participate in underwriting, structuring, sales, and trading across all asset classes including equities, corporate, government and agency bonds, mortgage-backed securities, syndicated loans, structured products, foreign exchange and futures. As a global market's analyst, you will have exposure to managing client relationships, to creating trade ideas and managing risk.
Treasury and Trade Solutions
The Treasury and Trade Solutions team offers integrated cash management and trade finance services to multinational corporations, financial institutions, and public sector organizations across the world with the aim of optimizing how these organizations transact domestically and globally. Ultimately, we enable clients to efficiently manage their working capital. Each day 84% of the Fortune 500 companies, 700+ Public sector entities and a large proportion of the world's top financial institutions utilize our global solutions. The business is a very dynamic and global team, and heavily relies on employees engaging with their regional and global counterparts to achieve projects and tasks.
Equity Research
Citi Research focuses on delivering the highest quality company, sector, economic and geographic insights to our clients globally. Research analysts provide comprehensive research reports on covered ASX listed companies, and quantitative analysts provide state-of-the-art modelling and analysis. Citi Research is committed to maintaining the highest level of independence and objectivity in its proprietary products and insights.
Diversity & Inclusion

Citi
---
Diversity is an essential part of Citi. When our workforce is as diverse as the clients, communities, and world we serve, we are a more vibrant, innovative and high-performing bank and a better place to work.

Citi's Affinity model, built on the foundation of our global grassroots Employee Network program that has existed for many years, is our approach to disseminating the company's diversity priorities and goals. The work of our senior leaders to bring our Affinities to life across Citi has been an important signal to our employees worldwide. Members of our CEO's leadership team, along with other senior leaders across the company, co-chair each of our Affinities to help provide accountability for increasing diversity at Citi. The Affinity leaders act as public champions for the priorities and needs of that demographic, both within the company and externally.
To learn more about Citi's diversity initiatives, please visit https://www.citigroup.com/citi/diversity/
Gender Equality

Citi
---

Women are a powerful force for economic growth – not just in our own business, but in industries, sectors and geographies worldwide. Globally, we have over 80 networks and councils supporting and representing tens of thousands of women. Citi Women's Network also gives back to communities, from supporting female entrepreneurs to helping women invest in women in economies all over the world.
The Citi Australia Women's Network is an all-inclusive network made of women and men and is designed to address gender diversity topics in the workplace by connecting, inspiring, and empowering members. They host events to encourage networking and mentorship, highlight the stories of successful female professionals, and share advice and resources to help the professional development of women.

LGBTIQ+

Citi
---
The Citi Pride Affinity is committed to promote awareness and campaign for the civil rights that have yet to come for the LGBTI community. With 25 Pride Network chapters around the world, we have thousands of dedicated employees who are passionate about making Citi an employer of choice for the LGBT community.
The Sydney Citi Pride Network seeks to provide LGBTI employees, their families, and allies an opportunity to share common experiences and build awareness of LGBTI culture, identity, talent and issues. To that end, we foster professional development, community outreach, education, and awareness in Sydney for LGBTI employees and allies within the Citi community.