Clifford Chance Graduate Programs & Internships
See where bright minds meet – Clifford Chance is one of the world's pre-eminent law firms, with significant depth and range of resources across five continents. As a single, fully integrated, global partnership, we pride ourselves on our approachable, collegial and team-based way of working.
Whether you're a first-year student or a recent graduate, our global virtual internships will give you the skills you need to take that next big step in your career.
Past Clifford Chance Graduate Hiring Statistics
If you're interested in working at Clifford Chance, understanding when they have opened up applications for their graduate programs, graduate jobs and internships is helpful knowledge to have so you know when you might need to apply. Use the below information to see when Clifford Chance hires graduates, but more importantly what graduate degree's and other student attributes they target for their jobs.
---
Job types
Internships (59%),

Clerkships (23%),

Graduate Jobs (18%),
Locations
Sydney (91%),

Perth (77%),

Canberra (68%),

Darwin (68%),

Melbourne (68%),
Work rights
Australian Permanent Resident (100%),

New Zealand Citizen (100%),

Australian Citizen (100%),

Australian Student Visa (95%),

Australian Skilled Migration Visa (485) (86%),

Australian Bridging Visa (86%),

Australian Working Visa (86%),
We are a premier global law firm committed to setting the standard for excellence in legal skills and client service around the world. Joining us means sharing that commitment, a drive to innovate and grasp new opportunities as we help our clients to address a wide range of business, financial and legal issues.
We're looking for the brightest and most talented law students irrespective of background – ambitious people who offer new ideas and fresh perspectives and who will ultimately be able to give our clients a competitive advantage. If that sounds like you, and if your aim is to work at the cutting edge of commercial law, with outstanding legal and business training, and equally impressive 'on the job' experience, take a closer look at Clifford Chance.
Diverse, international and commercially-savvy. Across Asia Pacific, Clifford Chance is where bright minds meet.
Join a Major Practice with an Impressive Global Reach
The intellectual challenges at Clifford Chance are extraordinarily rich. Client matters rarely fall conveniently within one practice area, so our people have to combine their expertise to cut through the most complex of problems. With offices throughout the Americas, Asia, Europe and the Middle East, our lawyers advise internationally and domestically: under common law and civil law systems; in local and cross-border transactions; on day-to-day operations; and on the most challenging matters.
As a practitioner, doing this work means you'll have to consider every angle. You won't just think through a problem, you'll think around it. You'll also connect regularly with colleagues around the globe – working together to find solutions across borders, languages and legal systems. It's this sense of collaboration that truly sets us apart.
Our Vision
"We will be the global law firm of choice for the world's leading businesses of today and tomorrow. Attracting and retaining the best talent is central to reaching this goal."
Why Join Us?
Clifford Chance
---
One Firm, One Team
From your first day, you will be an integral part of the team, participating in a wide variety of client projects. Even with our long history, you will find that we are unstuffy, approachable and fun to work with. The formality and hierarchy often associated with the legal profession does not work here: everyone's door is always open and silos are forbidden!
We want to be recognised as the best law firm in which to work, both globally and domestically, attracting and retaining the very best talent. We seek to achieve this through balanced growth, building solid relationships with our clients and leading and innovating in the way that we work.
What's the matter?
For you as a clerk or graduate lawyer, what you work on is really important because it drives your learning and delivers your job satisfaction. So what kind of work do we do?
The matters we tackle include cross-border, ground-breaking global transactions and cases.  Clients come to us for large, complex, global deals and disputes that demand a sophisticated blend of business understanding and legal knowledge.  Client challenges rarely fall within one practice area, so we work together through international, cross-practice teams who share deep experience in specific sectors ranging from energy to healthcare.  Every deal we work on provides opportunities to work with different parts of the firm.  As a clerk or graduate, no matter which area of the firm you're working in, you'll often find yourself connecting with colleagues across the globe to build teams that span time zones, languages and cultures, with a focus on sector experience and expertise.
International Opportunities
Our extensive international networking and the global nature of our business means that it is possible and beneficial for you to spend time in one of our overseas offices.  Secondments are an opportunity for you to acquire new skills and experience, utilise or develop your language skills and give you a valuable international perspective in a new business and cultural environment.
Grow with Us
Qualifying as a lawyer is the beginning of your professional journey, not the end.  
The Clifford Chance Academy provides integrated training and continuous professional education to support you throughout your career. The Academy delivers technical and business skills training to everyone in the firm, in person and online, and for the Asia Pacific region this is centred around our "training hub" in Singapore.  
We emphasise continuous professional development at every stage of your career, so training is available to all – graduates, lawyers, partners and business professional teams alike.  The training and mentoring you receive throughout your career at Clifford Chance will ensure that you are up-to-date with legal developments in the areas where you work and also that you develop business skills such as time management, communication and client relationship skills.  A structured program of courses focusing on financial, commercial and general business skills will help you take on more responsibilities within our business as you become more experienced.
We will provide updates to this calendar of events in early 2022. If you have any questions in the meantime please reach out to us on [email protected]
Graduate Program
Clifford Chance
---
Our graduate programs turn gifted beginners into professionals, with the aim of getting the breadth of experience you need to emerge as a confident business adviser.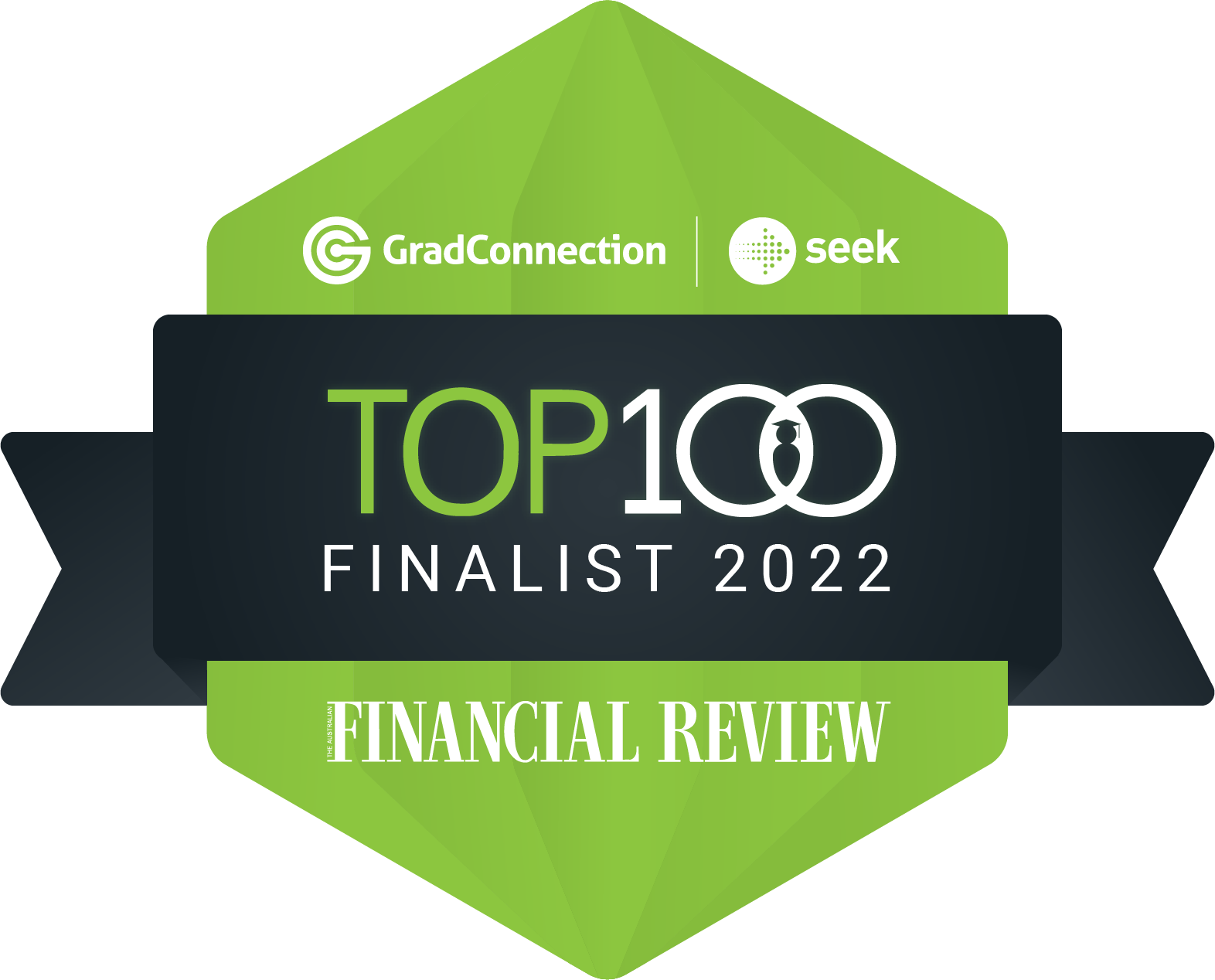 Graduate Program
Our Graduate Program is divided into four, six month seats (rotations) which place you in different parts of our business. You will work in teams with different colleagues and clients, gaining exposure to the challenges they face and the ways in which we help them.
Throughout the Graduate Program, you will be closely supported both informally and through formal mentoring, with advice and guidance from the Graduate team and a supervisor in each seat.  You will work closely with your supervisor, they see what you do, give you advice, check your work and then gradually give you more complex things to do as your skills and confidence grow.  It's a great way to learn because you receive continuous feedback in a safe and collegiate environment from the start.
From the moment you start, you'll have immense direct and indirect support. From the Partners, Lawyers, Trainee peers and Business Professional teams. To your supervisor and mentors who have been through the same process themselves - we recognise that quality training and supervision is the key to getting the most from your training period.
There's a good stream of social and professional events that help you learn more about your team and colleagues.  We make a huge investment in our graduates and there'll be many people who'll help you to make the most of your experience.  The support you get as a graduate is an extension of our collaborative culture.  As you move from seat-to-seat, building your legal and business skills, you'll also be learning to trust and rely on those around you.
Want to learn more?  Visit Hear from our Graduates to read some first-hand experiences.
Internships & Clerkship
Clifford Chance
---
Our clerkship turn gifted beginners into professionals, with the aim of getting the breadth of experience you need to emerge as a confident business adviser.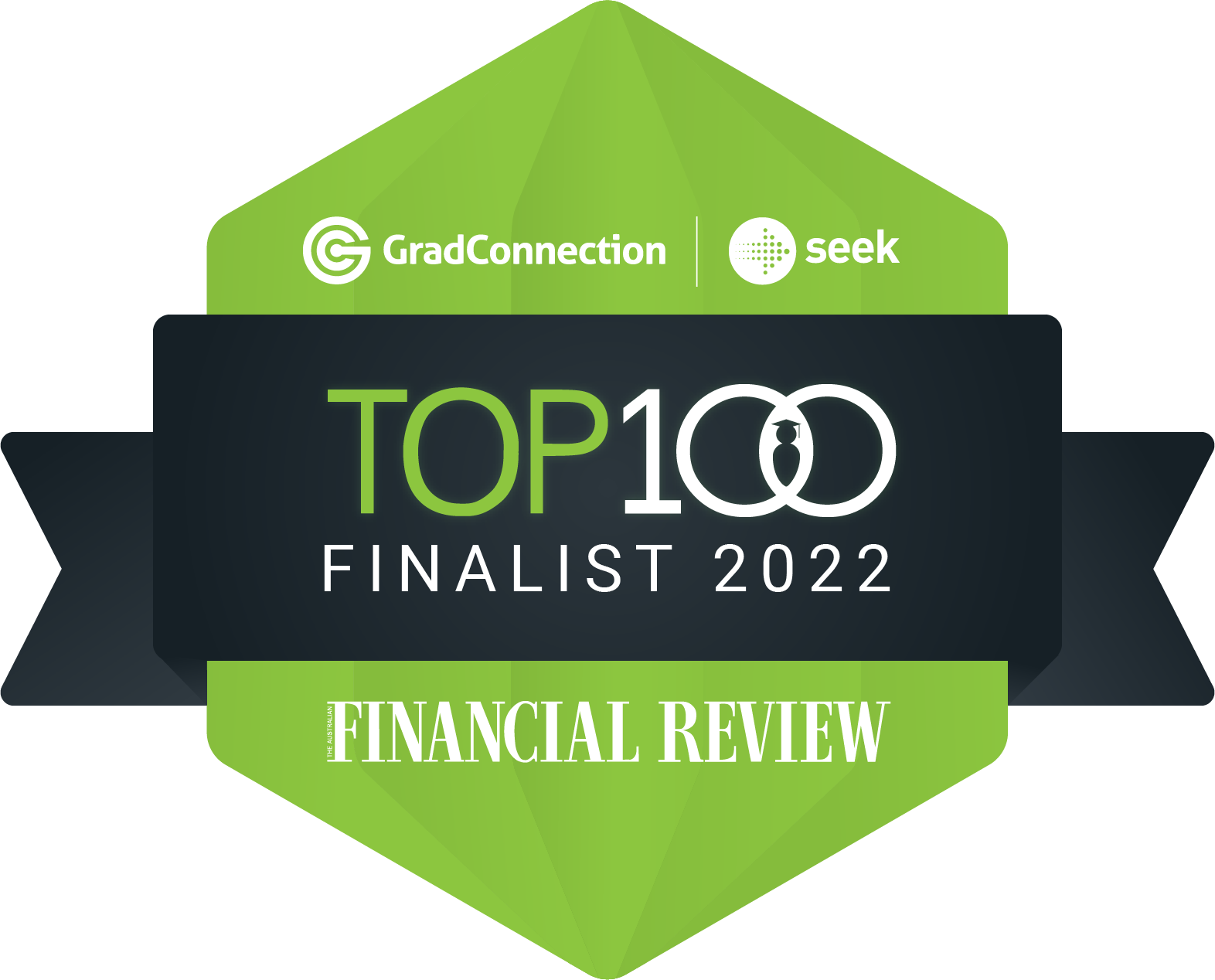 Vacation Clerkship
The clerkship program allows you to follow the life of a lawyer at Clifford Chance closely - you will sit with the team, working with our lawyers on real, live client projects. You will be treated as a part of our team and given opportunities to demonstrate your ability.
To ensure you get the most from your program we will assign you a mentor - an experienced lawyer who will guide and support you and answer any questions you have – and a buddy – a friendly face to help you settle into to the firm.
Throughout the program you will hear from professionals across the firm to give you a real insight into how our firm works.  You will be given the opportunity to interact with team members from around the global network and get to see what life is really like for a Clifford Chance lawyer.
Want to learn more?  Visit Hear from our Graduates to read some first-hand experiences.
Other opportunities
Clifford Chance
---
Whether you're a first-year student or a recent graduate, our global virtual internships will give you the skills you need to take that next big step in your career.
Virtual Internship
Our free internships, with over 20 hours of modular content, represent the future of virtual work-experience.
The content has been created by leading experts from across our global network. It will not only expose you to international work in a way that has never been done before, but also enable you to develop the analytical abilities that will turn you into a leading lawyer of tomorrow.
This internship will offer you the chance to:
Upskill yourself by completing trainee-level tasks
Gain an insight into challenges facing our clients around the world
Learn first-hand from our trainees and lawyers around our global network
The moment to take control of your future has arrived. By giving you access to inspirational lawyers, exceptional development resources and insights that will guide you for years to come, this is an internship that could make your career.
Visit the "Job Opportunities" page to get started!
Application Process
Clifford Chance
---
Our selection process is designed to identify people who have the right intellect, motivation and personal qualities to succeed as an international lawyer with Clifford Chance.
To be successful you will need to demonstrate your potential to become a first-class lawyer and your willingness to take advantage of the many opportunities that you encounter. You will need to exhibit ambition, drive and commitment, the ability to articulate ideas clearly, and the desire to build relationships and deliver outstanding service. We're also looking for business awareness, a keen commercial insight and a strong ability to lead and to manage.
You should look to demonstrate your intellectual curiosity, common sense, strong interpersonal skills, an interest in business and the capacity to assimilate detailed information quickly. These are the qualities that will determine your future with us – not your background. Above all, we are looking for people who aim for the very best in what they want to achieve and where they choose to work.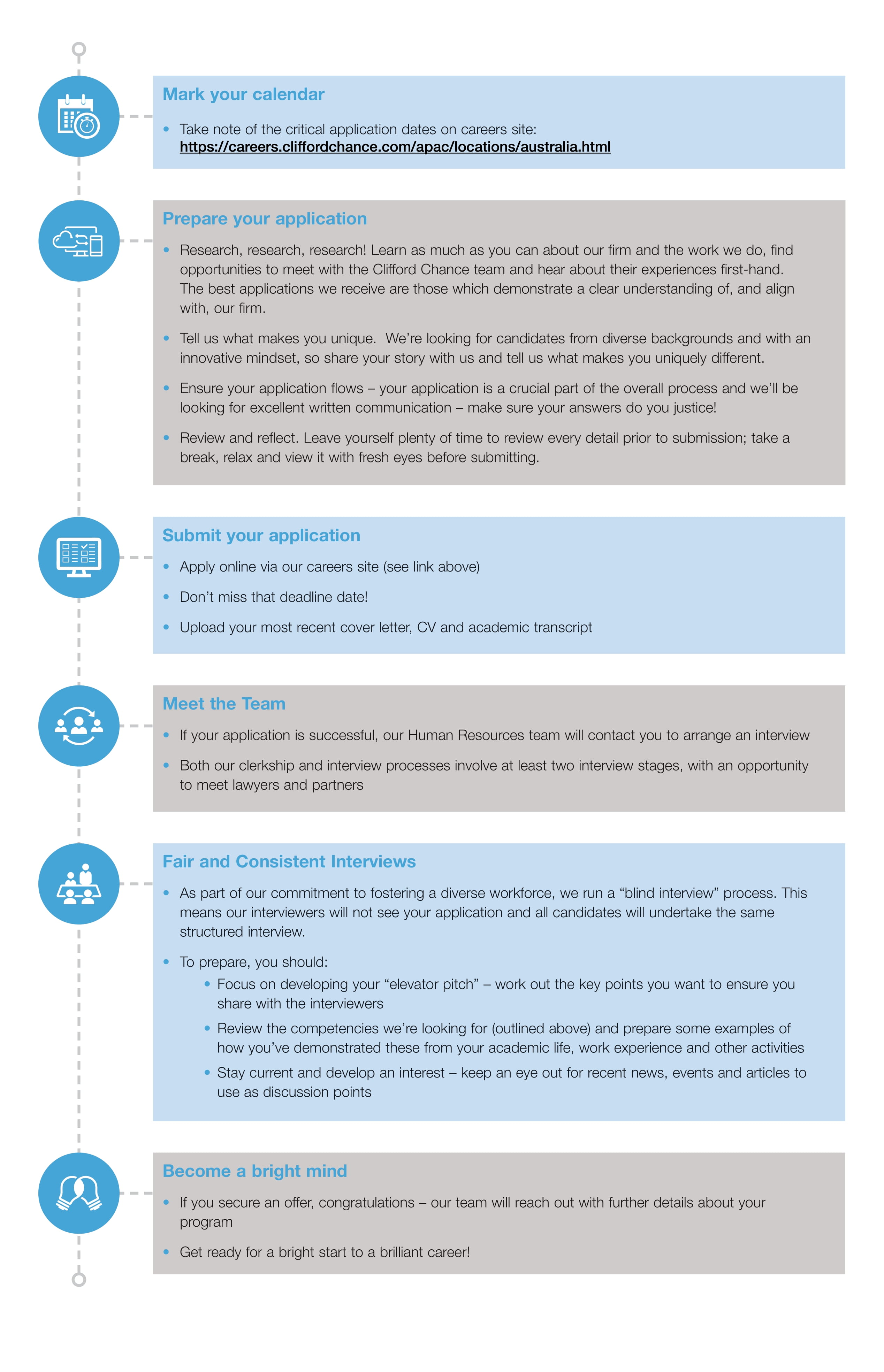 Employee Profiles
Clifford Chance
---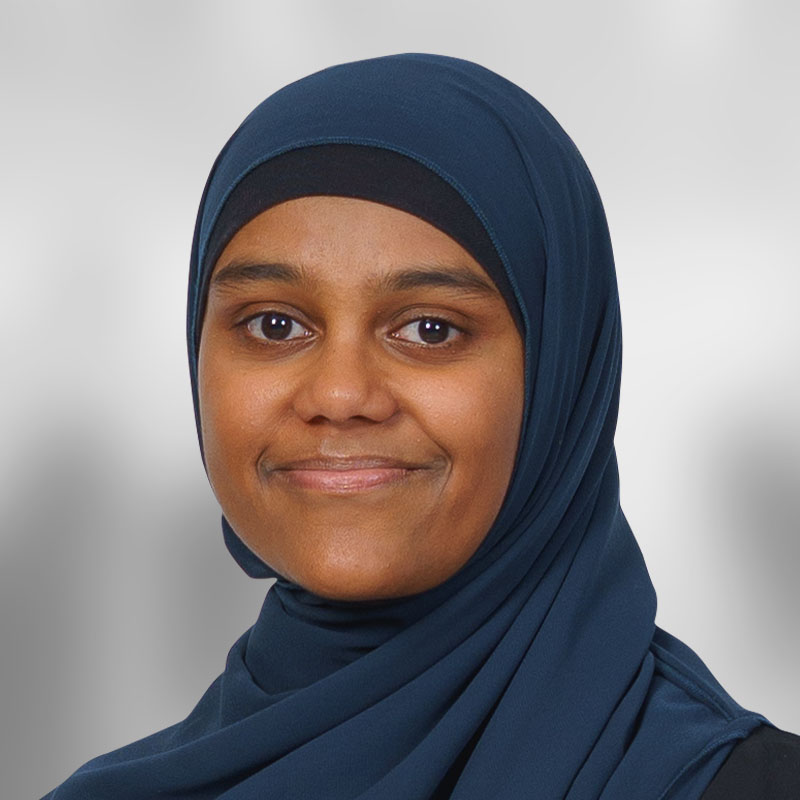 Sharfah Mohamed
Vacation Clerk, 2017 I Graduate, 2019 – 2021 I Associate, Litigation & Dispute Resolution, 2021 – Current
What did you look for in a firm when applying for clerkship/graduate positions?
Unlike many of my peers, I was unsure about beginning my career in a commercial law firm. I was ultimately drawn to Clifford Chance for two main reasons.
Growth: The Firm offered the best of both worlds for my professional development i.e. the collaborative and close-knit culture of a smaller firm (where junior lawyers are anything but cogs in a machine) together with market-leading work and resources of a global firm.
Impact: The Firm demonstrated a genuine commitment to responsible business and offered a range of opportunities to become involved in efforts to positively impact the wider community.
What has been a highlight of your experience so far?
I struggled to pick one highlight, so I have narrowed it down to two.
Being given a substantial level of responsibility at such a junior level: My experience as a junior lawyer at the Firm hasn't been characterised by endless mechanical or quasi-administrative tasks. Since the very first week of my Graduate Program, I have been assigned substantive matter-related work (at times running workstreams) and have worked directly with colleagues at all levels of seniority
What did you look for in a firm when applying for clerkship/graduate positions?
Unlike many of my peers, I was unsure about beginning my career in a commercial law firm. I was ultimately drawn to Clifford Chance for two main reasons.
Growth: The Firm offered the best of both worlds for my professional development i.e. the collaborative and close-knit culture of a smaller firm (where junior lawyers are anything but cogs in a machine) together with market-leading work and resources of a global firm.
Impact: The Firm demonstrated a genuine commitment to responsible business and offered a range of opportunities to become involved in efforts to positively impact the wider community.
What has been a highlight of your experience so far?
I struggled to pick one highlight, so I have narrowed it down to two.
Being given a substantial level of responsibility at such a junior level: My experience as a junior lawyer at the Firm hasn't been characterised by endless mechanical or quasi-administrative tasks. Since the very first week of my Graduate Program, I have been assigned substantive matter-related work (at times running workstreams) and have worked directly with colleagues at all levels of seniority who have been willing to invest time in my professional development.
Being part of a global network: My experience is that the Firm is a truly global firm whose global presence is felt in almost every aspect of our work. This not only means collaborating with colleagues across offices on a regular basis, but also means attending overseas training and secondments (pandemic aside). My very first week as a Graduate was spent in our Singapore office and involved legal training and networking with junior lawyers from across the Asia Pacific region.
What does a typical day look like for you?
It is difficult to describe a "typical day" as the nature of my day-to-day work varies greatly depending on the matters that I am working on and the stages of each of these matters. My work on any given day can range from researching discrete areas of law and analysing documents for an advice to drafting lay witness statements and cross-examination questions for a hearing. The dynamic nature of my work means that I am constantly learning!
Can you share a little about your experiences regarding responsible business at Clifford Chance?
I have found that the Firm not only expresses a commitment to responsible business but also creates space for junior lawyers to take up leadership roles in their areas of interest within responsible business (whether this be inclusion, wellbeing, pro bono, sustainability or otherwise).
Since joining as a Graduate, I have been actively involved in various responsible business initiatives such as:
Serving as a member of the Australian Race Equality and Celebrating Heritage (REACH) Committee. This involves working with colleagues to coordinate regional and global initiatives which promote racial equality and celebrate cultural diversity, ranging from virtual cook-alongs to staff training on unconscious bias.
Serving as a member the Reconciliation Action Plan (RAP) Working Group. This involves working with colleagues to achieve the deliverables of the Firm's newly launched RAP such as increasing understanding of Aboriginal and Torres Strait Islander cultures, histories and rights through educational seminars and cultural workshops.
Running and assisting on pro bono matters involving not-for-profit organisations and vulnerable clients.
Initiating and running a monthly Book Club, which facilitates dialogue on a wide range of issues such as growth, happiness, conflict, racial justice and gender parity.
These experiences have been invaluable in allowing me to make a meaningful contribution in areas of interest outside of billable work whilst strengthening my technical and business skills.
Beyond becoming involved in existing responsible business opportunities, I have found that the Firm is very receptive to feedback and suggestions as to new opportunities. One example comes to mind – as a Graduate, I was interested in initiating a pro bono partnership with a particular not-for-profit organisation. I pitched the idea to the relevant people in the Firm and was met with support. We are now engaging with the organisation to scope out a potential pro bono partnership.
Which three pieces of advice would you give to a current university student?
Be true to yourself: resist the pressure to pursue a particular career path solely because all of your peers appear to be doing the same. Take a step back and reflect on why you studied Law in the first place and ensure that your career decisions are guided by your values, interests and goals.
Back yourself: almost any skill can be developed with the right mindset so there is no reason to let imposter syndrome or self-doubt hold you back in your career or otherwise. Even if you think something is a long shot, try (or apply) anyway!
Breathe: if something you were gunning for doesn't eventuate, take a moment to process the disappointment and then throw yourself into Plan B. It is more than likely that the detour will end up shaping you and your career for the better.
---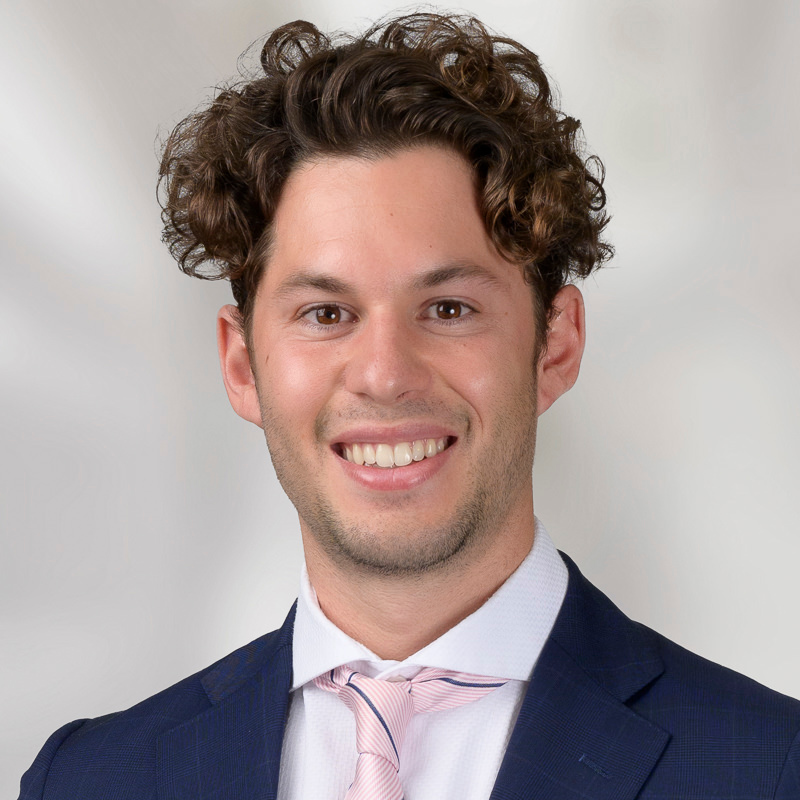 Max Beavis
Winter Clerk, 2019 I Graduate, 2020 – 2022 
Why did you choose to work at Clifford Chance?
Three reasons. First, the culture. Clifford Chance offices in Australia are unique in that you get the benefits of a small firm culture against the backdrop of the vast Clifford Chance global network. Second, Clifford Chance is a truly global firm which means you are working and interacting with colleagues across its different offices daily. Third, Clifford Chance's encouragement of international secondment opportunities. As a graduate one of your rotations could be in one of the firm's overseas offices.
What do you love about your job?
The diversity of matters. Clifford Chance is a firm which emphasises the importance of working in the right markets and doing the right work for the right clients around the world. During my clerkship and graduate program I have had the opportunity to work on matters which are dynamic and topical and have genuinely served to deepen my knowledge and legal experience.
What have been the key highlights of your experience?
As a clerk the trip to Hong Kong was a huge highlight for me. The opportunity to experience the global network of Clifford Chance in practice was a real eye opener for me and reinforced the importance of working for a firm that would provide me with every opportunity to better my skills as a lawyer and develop my commercial acumen. Another highlight has been the great deal of interaction I have had with senior lawyers and partners and the time they have invested in me to ensure I get the most out of my clerkship and graduate program.
What advice for you have for interested applicants?
Be ambitious! Clifford Chance is a firm which rewards people who are willing to step outside their comfort zone, be challenged and are committed to doing that extra bit for the client. Take the opportunity to network, learn about the firm, its markets, clients and the people who work there. Clifford Chance is a firm built on strong relationships and you should adopt this mentality when applying for clerkship and graduate employment.
Diversity & Inclusion

Clifford Chance
---
As the world becomes more complex, we must give our clients the perspectives and insights they need to meet their challenges and realise their visions.
To do this, we seek out, develop and nurture people who are as diverse as our ever-broadening client base. And we work to ensure that Clifford Chance is a place where we all can perform at our peak and give our clients the best advice they can get.
It is crucial that we provide an inclusive culture where people from diverse backgrounds work effectively together – and where we can be our authentic selves at work and confident to develop our potential.
Our gender parity networks, race and cultural-based groups, and our Arcus network for LGBTQ+ colleagues and Allies, help encourage an inclusive, integrated culture in our firm both locally and globally. Our lawyers, partners and business professionals are from a huge range of backgrounds and they are able to succeed equally regardless of gender, race, sexual orientation, gender identity, disability or any other factors.
We recognise that expanding our variety of viewpoints is essential if we are to continue generating the brightest ideas and innovations – and we are committed to widening access to the legal profession. We attract candidates from the broadest range of backgrounds, and encourage them to build careers here.
Across the firm, at every level, we encourage open, honest conversations about how we can realise our ambitions and continue to make Clifford Chance a great place to work. By working together to build a workplace that respects and includes everyone, we will enable one another to deliver our best – for ourselves and for our clients.
We continuously hold ourselves up against an incredibly high standard, proactively submitting to awards to have our efforts reviewed and tested.  Some of our recent local achievements include: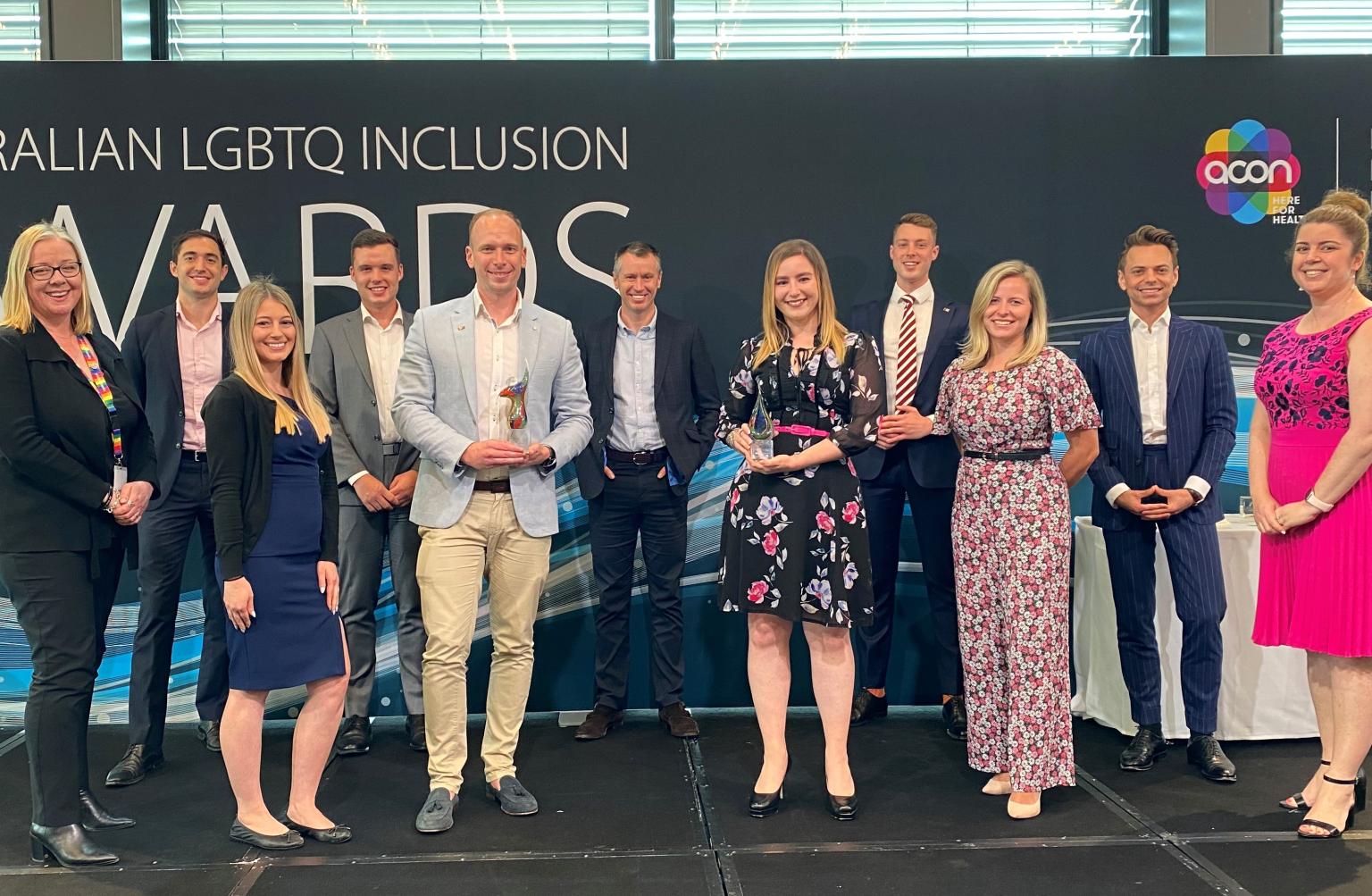 Gold at AWEI awards 2021
Gold at AWEI awards 2020
Silver at AWEI awards 2019 
Nathan Eastwood, named in the OUTstanding LGBTQ+ Future Leaders 
Nathan Eastwood, Future Leader: LGBTQ+ Lawyer of the Year, Chambers & Partners, Asia Pacific (2020) – Winner
Nadia Kalic, finalist Pro Bono Partner of the Year, Women in Law Awards 2020
Christie-Lee Malek, finalist for Wellness Advocate, Women in Law Awards 2020
Read more about inclusion and diversity at Clifford Chance.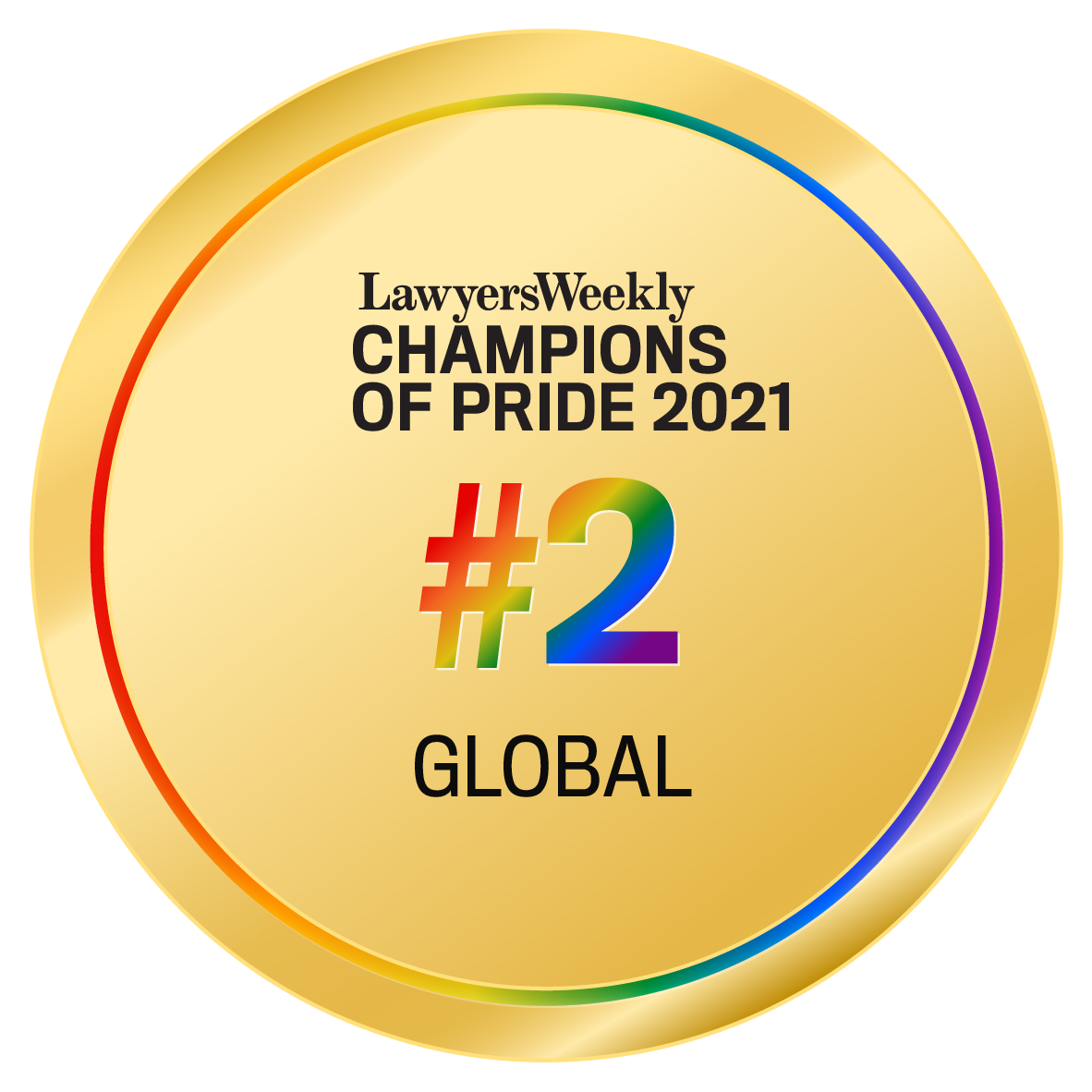 LGBTIQ+

Clifford Chance
---
Our Arcus Network fosters an inclusive and integrated culture within the firm that gives colleagues the choice to be open and out about their sexual orientation or gender identity, with a strong belief that it is such a culture that will allow everyone to develop to their maximum potential.
Australia ARCUS has gone from strength to strength; through our activities, over 60% of Australian employees at Clifford Chance are registered as Allies, and we have had a 350% increase in LGBTQ+ staff since 2017. The active participants in the committee has also increased from effectively 0 to 35 and we have an established committee of over 20 members.  
Our efforts in support of this are managed through ARCUS, Clifford Chance's inclusive employee network open to LGBTQ+ and diverse people and their Allies. The network runs events, shares information and offers a support network, encouraging an integrated culture that allows people to be their true authentic selves every single day. There are ARCUS arms in each office across the Clifford Chance network, including in Australia.
Some of the main ways ARCUS Australia creates an inclusive workplace are:
1. Visibility 
This year the committee has been dedicated to ensuring our acceptance of everyone, regardless of how they identify themselves, is visible from the moment you engage with us. To help achieve this we have:
Rainbow lanyards, laptop stickers, badges, office banners and flags
ARCUS ally email signatures
Pronoun cards 
Gender neutral bathrooms
Gender affirmation policy on firm intranet
Digital presence (website, social)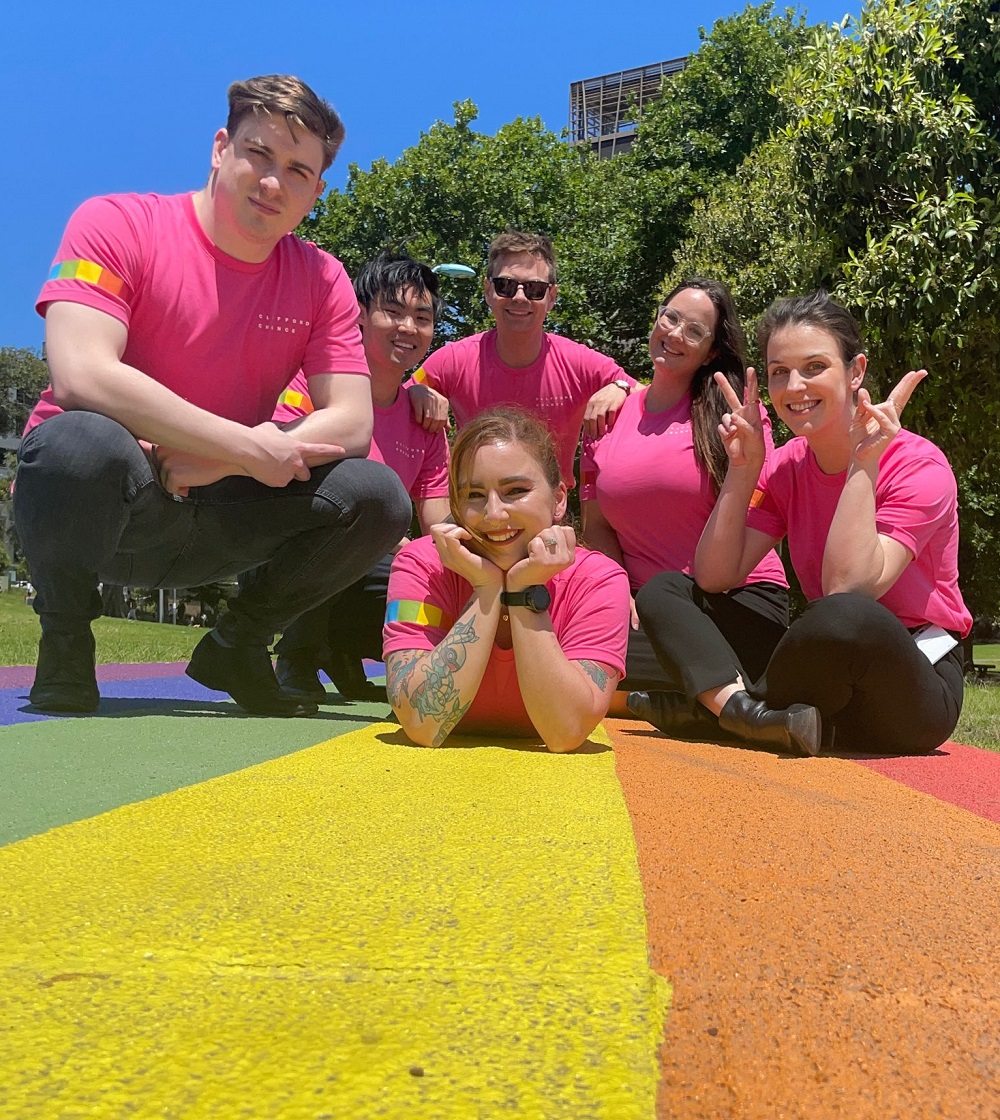 2. Training 
We focus on educating the workforce and raising awareness of the challenges and difficulties that LGBTQ+ individuals can face. We have run several training sessions this year, including on the use of pronouns, unconscious bias and transgender and gender diversity. The ARCUS committee also frequently work with HR on ways we can improve our systems and processes and work with other law firms to share knowledge and information so that they can create their own inclusive networks and workplaces.
3. Celebrating international days of significance
The ARCUS committee is conscious to itself be as inclusive as possible and celebrate all international days of significance in the LGBTQ+ community, with staff wearing particular colours, sharing relevant communications, and fundraising for related charities. Some of the events we honoured last year included:
International Transgender Day of Visibility 
Lesbian Visibility Day
IDAHOBIT
International Non-Binary People's Day
Wear it Purple Day 
International Celebrate Bisexuality Day
International Lesbian Day
Intersex Awareness Day
Intersex Solidarity Day
Wear it Purple Day & Pink Friday
ACCEPT and APAC ACCEPT Conference
Pride in Practice Conference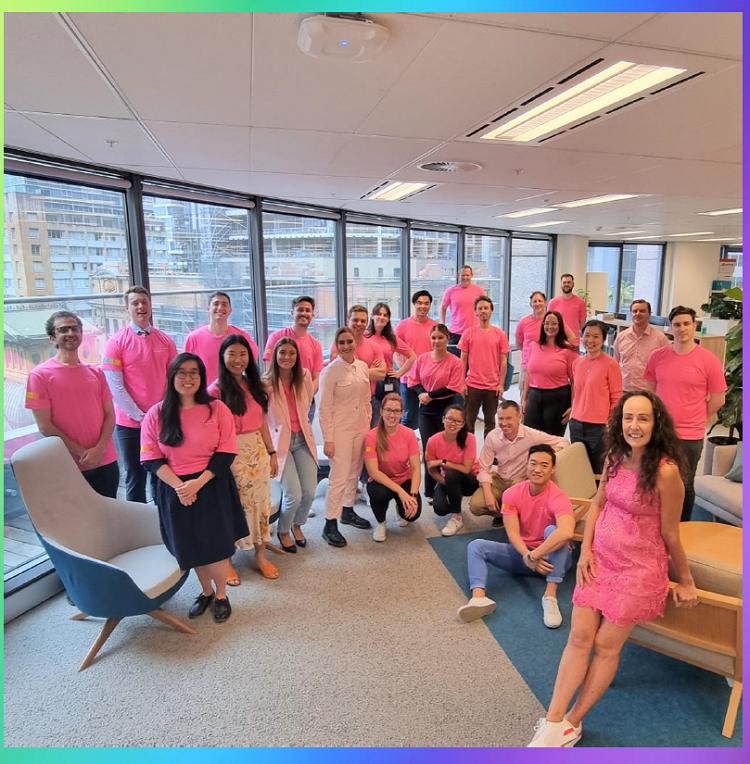 Transgender and Gender Diverse Applicants
If you are a trans or gender diverse applicant and have any concerns or questions regarding your application, you can contact the Australian Human Resources Manager, Kelly Byrnes, for a confidential discussion.  Kelly can be reached on [email protected]
Highlights 
Nathan Eastwood named in the OUTstanding LGBTQ+ Future leaders 2020 & 2021
Christie-Lee Malek named in the OUTstanding LGBTQ+ Future leaders 2021
Awarded Gold Status at the Australian LGBTQ Inclusion Awards 2020 & 2021
Ranked 2nd at the Lawyers weekly Champions of Pride 2021
Disability

Clifford Chance
---
At Clifford Chance, we are committed to creating a truly inclusive workplace in which each and every colleague can thrive. We provide an inclusive, safe and open forum for colleagues with disabilities, or with an interest in disability, to discuss aspects of working life, to share and establish solutions across the Firm, and to provide colleagues with a collaborative environment and support system to thrive at Clifford Chance. 
We believe everyone is entitled to the same equality of opportunity and experience.
No one should ever feel they can't be a full and equal member of the firm or society because of a disability. The breadth of wisdom and perspective that people with different life experiences can bring to our firm across the globe only makes us stronger and better at what we do.
However, to benefit from the perspectives of our people who have disabilities we have to constantly strive to deliver that equality of opportunity and daily experience for them.
Our commitment to disability inclusion has seen us signing up to The Valuable 500, a global business to business initiative that strives to put disability inclusion on the global business leadership agenda. As part of the initiative the firm made a number of commitments, ensuring we will drive change and support colleagues with disabilities. 
In 2020, we also signed up to a membership with PurpleSpace, a networking hub for disabled employees, networks and resources groups, which will help us to develop an understanding of the lived experience of disabled colleagues, and shape our global disability strategy accordingly.
In 2019 and 2020 we celebrated International Day of People with Disabilities by taking part in Rebound WA's Wheelchair Showcase. Rebound WA was also one of our 2019 local recipients of the Clifford Chance Foundation charitable donations.
In 2021 we had some amazing APAC wide and Global events and initiatives:
APAC - Love21 Foundation 
UK Panel Discussion 
#PurpleLightUp – Globally 
Global Book Club 
APAC Panel Discussion 
Gender Equality

Clifford Chance
---
Our global gender parity group, Accelerate>>>, is committed to taking bold actions to accelerate the pace of change towards gender parity and drive forward an inclusive and diverse culture. It's about all of us contributing to a culture, where everybody has the opportunity to succeed.
With increased governmental and public focus on gender parity, we believe now is the time to take bold actions to accelerate the pace of change and further the progress achieved by the firm across the regions. With this aim, we launched our new global gender parity group, Accelerate>>> in late 2018.
One of the more recent campaigns for Accelerate>>> was the #EachforEqual campaign, watch more below:
The five pillars of Accelerate>>> are: 
Institutional Change: Increasing representation of women in senior positions and expanding inclusiveness 
Knowledge: Raising awareness and understanding of Accelerate>>>, its strategy, and the importance of its aims 
Connections: Networking, sponsorship and role models 
Visibility: Increasing the visibility of women both internally and externally
Pro Bono: Supporting women and the advancement of women's rights and parity through pro bono work and community outreach projects
Hear more about work, life and the importance of role models from Heidi Gan, Associate:
Aboriginal and Torres Strait Islanders

Clifford Chance
---
We are committed to creating a safe and inclusive workplace and broadening the skills and experience of our people. Inclusivity, diversity, professional development and wellbeing are central to our strategy. 
We are just beginning on our Reconciliation journey in Clifford Chance but we are starting with a real desire to learn, understand and then help drive the change and culture we want to live in. As we begin our reconciliation we especially acknowledge the Gadigal people of the Eora nation and the Whadjuk people of the Noongar nation, the traditional custodians of the land where we find our offices.
We see this journey as a core part of our commitment to inclusion and diversity, respect and dignity. In Clifford Chance we do not see these values as new concepts that we need to understand alongside and detached from our work but rather we understand these values to be foundations of the law that we simply cannot function without. They are a matter of justice. 
As a global law firm we understand that our strength and the strength of all the societies we find ourselves in rely on an understanding of the many cultures that built and sustain those societies. Reconciliation and respect can only start when we meet people where they are and that means learning about each other's values, histories and current realities so that we can start to find the values that will bring us together. 
The future success of Australia and the Torres Strait islands depends on us understanding and cherishing the long history of the many nations that have brought us this far and championing future  reconciliation. We understand that this is a clear goal that has no finish line – it requires all of us to commit to a permanent campaign for our shared values. 
Our values are only real when we campaign for them and demonstrate them. Developing and implementing our Reconciliation Action Plan is a key part of that approach for us.
Examples of initiatives we currently support include: 
Yalari, A Non-For-Profit Organisation offering secondary education scholarships at leading Australian boarding schools for Aboriginal and Torres Strait Islander children. We support them by contributing funding towards the scholarship of a Yalari student.
We continue to participate in the CareerTrackers program by providing  internship opportunities to Aboriginal and Torres Strait Islander university students with the aim of helping prepare students for leadership in the workplace and the community.
Most recently our teams celebrated NAIDOC week by hosting virtual traditional Aboriginal art wearing workshop and a collective canvas traditional painting workshop. In previous years, we have attended indigenous film screenings, undertaken a tour of Perth with a Noongar guide and hosted educational lunch & learn sessions with Professor Megan Davis and Professor Dani Larkin on the Uluru Statement from the Heart. 
Cultural Diversity

Clifford Chance
---
Our global ethnicity committee, REACH (Race Equality And Celebrating Heritage), focuses on increasing understanding of the value of our cultural differences and achieving equality of opportunity for all so that, at all levels, the firm will reflect the cultural diversity of its employees and the communities we act for.
Although the culture within the Firm is generally diverse and tolerant, ethnically diverse colleagues may feel that the social fabric does not provide the same support that is available to other colleagues. The network provides ethnically diverse employees with a place to discuss and receive support in relation to specific challenges facing ethnically diverse employees and provide a platform to raise awareness about these issues with colleagues more generally.
Our desire is not to foster an exclusive ethnically diverse community within the office or to obtain greater privileges and attention than other colleagues but rather to ensure that we have an inclusive environment that addresses some of these challenges so that all colleagues feel comfortable bringing their whole selves to work and also provides real support in the workplace with regard to career progression.
Our activities are focused on five key areas:
Consultation to Management
Raising Awareness
Celebrating Heritage 
Career Development
Client Engagement