Indigenous Program

Coles Group
---

At Coles, we are Better Together when team members can come to work, be offered the same opportunities, perform at their best, be happy, healthy, and safe, and go home feeling accepted for who they are.​
We are committed to building a safe and supportive working environment for all team members, regardless of age, disability, race, gender identity, sexual orientation, ethnicity, or background.
Supporting this commitment, we have developed five diversity pillars that form the foundation of our inclusion initiatives. Accessibility, Flexibility, Gender Balance, Indigenous and Pride pillars all form the foundation of what it means to be better together.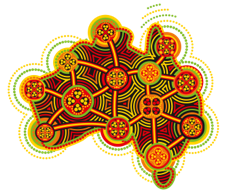 With over 3,500 Aboriginal and Torres Strait Islander team members, Coles is one of Australia's largest corporate sector employers of Indigenous Australians.
Across Australia, Coles employs more than 120,000 team members in total and services around 21 million customers each week at its 2,300 sites, which include supermarkets, convenience stores, liquor stores and hotels.
You will gain exposure to great opportunities within your selected stream and be mentored by great leaders.
You'll also have access to a dedicated team of Indigenous advisors across the country, who can provide ongoing support to ensure you achieve the most out of the program.
---