What do our Graduates have to say about the program?
Coles Group
---
Don't take our word for it…
Some of our current and recent graduates have achieved some amazing things and they share their experiences in a job they love!
Store Support Centre (SSC) Graduate Program
Let's hear from Benjamin, one of our SSC Graduates….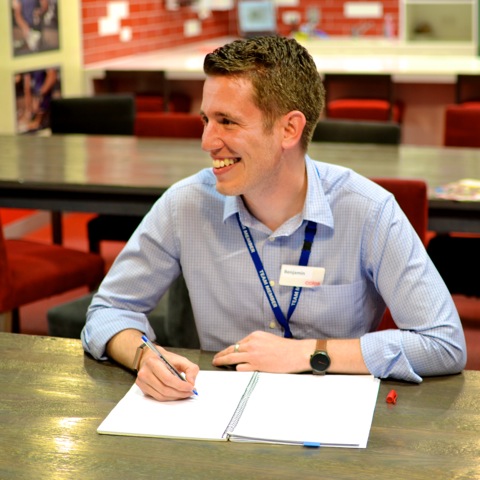 The chance to rotate cross-functionally was a highlight of my graduate experience at Coles! Essentially, a cross-functional move is the opportunity to rotate through separate parts of the business. A opportunity that Coles encourages you take advantage of to set you up as a well-rounded Graduate at the end of your experience .
My journey started in Central Operations, the vital link between Store Support Centre and our stores. I gained significant knowledge and experience in how our stores run, what their needs are and, subsequently, how to best land changes at store-level. My next stop was the Strategy & Delivery (S&D) team, the beating heart of our business' analytical thought and long-term planning.
Now I look at answering the following questions:
How do we secure future growth? What would happen if we started selling a new class of product? What will the Australian market look like in 5 years?
The demands of the S&D team couldn't have been more different to that of Central Operations. My knowledge of store operations is highly valued by the S&D team which illustrates the merit in completing a cross functional move to both add value to your Graduate experience, and to the teams you move into.
Different teams meant different ways of thinking and tackling problems. Different teams also meant meeting people from all over the business. Different teams meant gaining an intimate knowledge of our business. I can't recommend it enough!
Operations Graduate program
Let's hear from Sam, one of our Supermarket Operations Graduates….
"Why did you apply for the Operations Graduate Program?" [and]  "Why Coles?"
I applied for the program because I saw it as an excellent opportunity to kick start my career in management. Coles is a great company with endless career opportunity, and a sound pathway for career progression.  Coles is constantly challenging and stretching me, putting me outside of comfort zone. I believe this invaluable experience.
"What is the coolest experience you've had in the Graduate Program so far?"
The coolest experience on the Grad program so far has been attending the Coles Road show in Melbourne. The event was fantastically exciting, giving us the opportunity to see the direction that the business is taking as a whole and in each TPC. The event gave insight on the thoughts and ideas of senior leadership, and developed strong comradeship amongst Graduates and managers. Finally, who could forget the excitement generated by Jimmy Barnes!
Whilst in Melbourne, the national Graduate cohort gathered for the Graddy awards, a great networking opportunity for support centre and operations graduates.  I was nominated for and won the 'Shake it off' Award, which was a proud moment for me, and highlighted the emphasis Coles put on recognition. Overall it was a fantastic two days.
"What are some of your day to day tasks?"
The great thing about being an Operations Grad is that your day to day tasks vary enormously. This is where being flexible is so important; I thoroughly enjoy being thrown in a challenge, and then striving to achieve it. The goal of the Ops Grad is to become a store manager, and as such on a daily basis I am ensuring I am learning as much as I can about operations at store (and where I can, regional) level. Coupled with this, I am always looking for ways to develop my personal leadership skills. To achieve this, the best way is to LEARN BY DOING, and then ensuring time for reflection at the end of the week. As such, my day-to-day tasks include (but not limited to) – working as a team member; shadowing the department manager; caretaking a department. This year, the graduates were also tasked with several projects to work on as a team, forming a significant part of day-to-day activity.
"What skills do you believe an Operations Graduate needs to be successful in the program?"
-    Organisation
Being organised is key to leading a department or a store. Having a clear and concise idea of what needs to be done, and prioritising tasks.
-    Communication
The ability to communicate is paramount to both learning and leading. Asking the right questions is very important in developing operational knowledge. On the other side, being able to communicate (especially orally) is a very important attribute for a leader.
-    Ability to lead
The ability to lead from the front and take the initiative is sometimes one of the more difficult skills to utilise, especially where the operation is unfamiliar. At Coles however, there are many opportunities to build and develop leadership skills and grow individual confidence in this area.