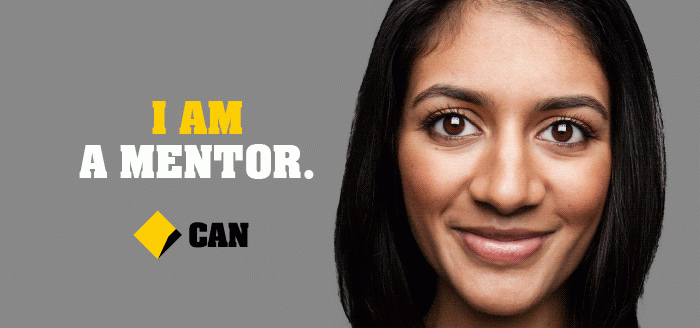 Associate Data Engineer
Commonwealth Bank - Analytics & Information
---
These are associate level roles and not affiliated with the CBA Graduate Program. These applications are open to all visa types.
Work type: Permanent full time
Location: Sydney CBD
Big data and data science are changing the world. At CommBank we understand this and have a significant focus on using the power of data and analytics to transform our business and to provide a differentiated customer experience. We are searching for enthusiastic Data Engineers to join us on this journey.
Our Team
The Analytics & Information team's vision is to leverage analytics and information to enhance the financial wellbeing of our customers and to provide richer customer experiences. We are also committed to providing high quality information to manage our business and meet regulatory obligations.
We provide a range of services to our internal customers across all business units of the Group including strategy, architecture, data science, business intelligence, engineering, and program delivery. We are also accountable for the Group's key analytics capabilities including our Group Data Warehouse, Big Data platform and analytics tooling.
We understand that culture and talented people are the keys to success. We have some of Australia's leading engineers and data scientists, and work hard to create an environment that feels more tech than corporate.
What You'll Do
Data Engineers work with customers around the group, where they gain unique insight and understanding of the critical business processes and the strategic projects of the various business units they interact with. You will utilise cutting-edge technologies to solve our customers' hardest data centric problems. One of your key responsibilities will be designing and building fit for purpose analytical records for modelling and decisioning over a variety of domains and problems spaces.
Your key areas of responsibilities are:
Understand our customers' core business objectives and design end-to-end data centric solutions to address them
Act as a thought leader, enabling analytics teams to deliver world class analytics by championing sustainable and re-useable data products
Participate in the full lifecycle of agile projects (ideation through implementation)
Design and build group data products by integrating diverse data from hundreds of internal and external sources
Support the design and construction of large scale automated machine learning and data mining
What we value
Data Engineers are developers with a passion for using technology and data to achieve a business outcome. We balance creativity, expertise and business acumen to create data products that revolutionise the group.
To support our goals, we value:
**Collaboration**: We work with our customers to understand and solve their problems
**Commitment**: We see projects through from beginning to end in spite of obstacles we may encounter.
**Balance**: We do whatever is necessary to finish the job nut we take the time we need to ensure an optimal work-life balance
**Communication**: We communicate complex technical concepts to both technical and non-technical audiences
**Improvement**: We push ourselves to grow and develop in new ways
**Engineering Culture**: You do not have to be computer scientist to have the right attitude. You do have to speak up when things aren't right and build things that fix what's broken.
Who are we looking for?
You are a highly skilled software developer who thrives in a challenging environment. You are curious and tenacious when it comes to solving problems be it a technical or data related.
You can demonstrate the following skills and/or experiences:
Bachelors in CS/E with 2+ years of relevant experience
Strong experience with one of the (object oriented or functional) programming language - Java, Scala, C++, C#
Strong scripting skills in at least one of these: Python, Perl, Javascript, Shell scripting
Strong knowledge of data structures, algorithms, operating systems, and/or distributed systems.
Excellent communication and presentation skills
Desirable Experience
Masters in mathematics, statistics or equivalent quantitative discipline
Experience building ML/data mining production systems (tools & services)
Domain experience in consumer finance, banking
Experience delivering fast paced, agile, cross discipline projects
Technologies We Use
Our approach is to utilise the technology that is best positioned to solve the problem at hand. This often means that we are leveraging the open-source community while building our own tools and services.
We currently use:
Hadoop and Spark for distributed data storage and processing
Teradata, Hbase and Cassandra to support OLAP and OLTP requirements
Scala and Java for our back-end applications and data integration tools
Tableau, d3 and Shiny for presentation of data insights
Python and R for data science, machine learning and rapid data profiling
Cloudera Search / Solr to support fast, flexible and familiar data exploration
Internal frameworks (Maestro, Coppersmith)