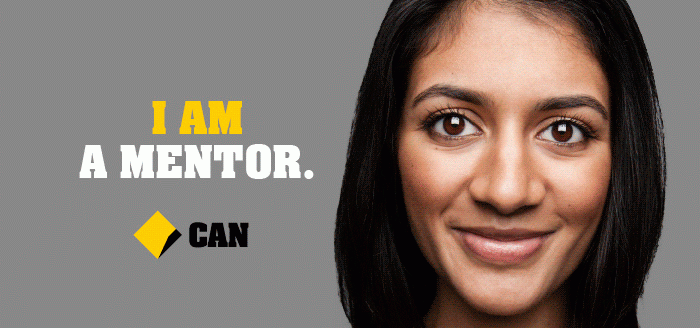 Cultural diversity

Commonwealth Bank
---
Start your career with Australia's largest bank
The Commonwealth Bank's ambition is that its leaders reflect the diversity in the Australian community with diverse thinking and perspectives. As the nature of work becomes more global, the ability of leaders to operate in a global context and lead teams who are culturally diverse has become the norm.
Since 2014, Commonwealth Bank has had a focus on cultural inclusion and has recently set a target to increase the cultural diversity of its senior leadership to match the Australian demographic by 2020. To support the Group to become more culturally inclusive there are a range of initiatives that have been implemented including cultural inclusion training, a very active employee networking group called Mosaic, celebrations of cultural days of significance, a corporate Hijab, employee educational forums, celebrating A Taste of Harmony, leadership team conversations about cultural diversity to name a few.
Our Cultural Diversity Network: Mosaic
Mosaic is our Cultural Diversity employee network, which is focused on embracing and leveraging cultural diversity to realize our business goals and ultimately help secure and enhance our customers' financial wellbeing.
In order to achieve this, the Mosaic network provides thought leadership and supports CommBank's cultural ambition through a wide range of initiatives, from an ambassadors program to training and even food festivals. These initiatives enable us to build awareness and respect of the diverse cultures of our employees, and take conversations about cultural diversity to the next level.
Mosaic encourages our leaders to step up and become role models of inclusion by developing a deeper understanding of different cultures. Meanwhile, the network enables our employees to build confidence and competence to talk about other cultures, to share their stories and help colleagues to understand and accept their differences so that everyone can feel comfortable to bring their whole selves to work every day.
Diverse people supporting diverse customers
Houda Raoude, Team Leader, Direct Lending, explains how the cultural diversity of her team helps them better collaborate to serve their diverse customer base.
A culture of inclusion
Our CEO, Ian Narev, talks about continuing to create an environment where the best people from all parts of society can be successful.
What our people say
"When I'm building a team, what's important to me is the diversity of culture. Different backgrounds increase the differences in angles of thinking, so variety in people capabilities is more important to the successful makeup of the team. It allows us to consider challenges from different perspectives to achieve much better outcomes and solutions."
Kai Yang
General Manager Balance Sheet & Specialist Advisory Service
Our Award
Diversity and Inclusion
At CommBank, we are committed to providing a workplace where our people feel safe to be themselves, and which reflects the diversity and cultural richness of the communities we serve.
You can be you at CommBank, in fact we want you to be. It means you can better connect with your colleagues and focus all your energy on delivering great solutions for our customers.
Everyone has a part to play in creating and maintaining an inclusive workplace culture. We actively encourage our people to engage in the conversation and bring our diversity and inclusion ambitions to life through our employee diversity networks: Unity – LGBTI, Mosaic – Cultural Diversity and Enable - Disability.
We're honoured to be the first Australian bank to receive the prestigious 2012 Catalyst Award for gender diversity.
The Group has also been recognised as an Employer of Choice for Women. This is a prestigious acknowledgement of organisations that are recognising and advancing women in the workplace.
Find out more about our Diversity and Inclusion Strategy and what that could mean for you here.
---