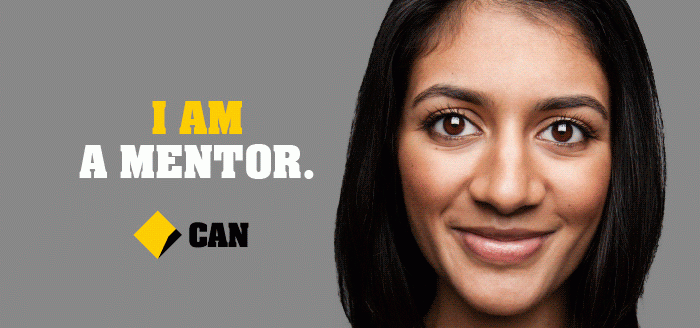 Disability programs

Commonwealth Bank
---
Our Disability Network: ENABLE
Our Disability network, ENABLE, is committed to increasing awareness, inclusion and employment opportunities for people with disabilities at CommBank. With approximately 20 percent of the community having a disability, it is important that we provide equity and access to support both our people and customers who may have a disability.
The employee-led network creates opportunities to engage employees with disability and allies of people with disability to act as champions of change. They actively support managers who have a team member with a disability or who wish to recruit someone with a disability, and continue to raise awareness of our inclusive work culture amongst our employees and customers.
What our employees say…
"I'm passionately involved in the ENABLE committee as it stems from my endeavours to promote the abilities of those with disabilities." Neil Swane, Workplace Manager and Enable Member
"To me, Enable means fulfilling employment for all able and willing employees regardless of disability. It's about recognising that our community is made up of a diverse population and reflecting that in our employees. Most importantly, it's about bringing together a diverse culture where we share ideas, experiences, abilities."Shari Cosgriff, General Manager, Business Service Centre and Enable Steering Group Member
Our Award
Diversity and Inclusion
At CommBank, we are committed to providing a workplace where our people feel safe to be themselves, and which reflects the diversity and cultural richness of the communities we serve.
You can be you at CommBank, in fact we want you to be. It means you can better connect with your colleagues and focus all your energy on delivering great solutions for our customers.
Everyone has a part to play in creating and maintaining an inclusive workplace culture. We actively encourage our people to engage in the conversation and bring our diversity and inclusion ambitions to life through our employee diversity networks: Unity – LGBTI, Mosaic – Cultural Diversity and Enable - Disability.
We're honoured to be the first Australian bank to receive the prestigious 2012 Catalyst Award for gender diversity.
The Group has also been recognised as an Employer of Choice for Women. This is a prestigious acknowledgement of organisations that are recognising and advancing women in the workplace.
Find out more about our Diversity and Inclusion Strategy and what that could mean for you here.
---