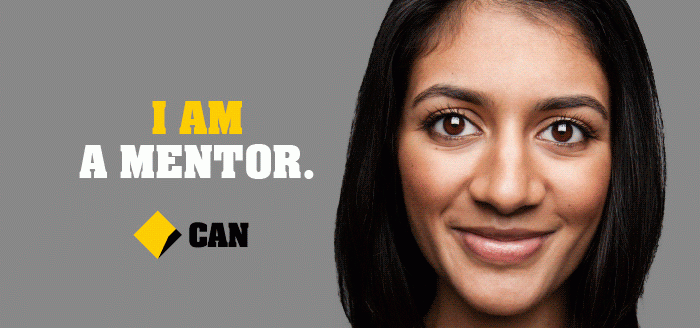 Equal opportunities programs

Commonwealth Bank
---
Women Can
At CommBank, we're proud to be an employer of choice for women. To mark International Women's Day, we created "Women Can" to celebrate CommBank women. With more than half of our workforce female, we have a history of enabling women to achieve their career goals at CommBank. We have a wide range of support systems in place for women, from mentoring and sponsorship programs to flexible leave options. We encourage you to see work as just one part of your active, balanced lifestyle, with multiple flexible working arrangements and leave options to help you juggle your work and personal circumstances.
Donna Worthington, Head of Operations, Wealth Risk Management, talks about how women can bring themselves to their role at CommBank.
Our Awards
We're honoured to be the first Australian bank to receive the prestigious Catalyst Award for gender diversity.
The Group has also been recognised as an Employer of Choice for Women. This is a prestigious acknowledgement of organisations that are recognising and advancing women in the workplace.
What our people say
"With my first, and now again following my second child, CommBank has supported me with equally challenging roles, and a four-day working week. I am still very busy, and you do need to be organized and surround yourself with good people. But there's plenty of flexibility here for both my family and my career." Sarah Hall, Head of Business & Private Bank Risk Management and Controls
Our Award
---