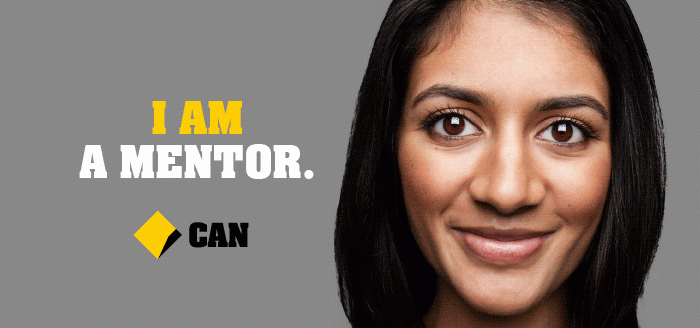 Indigenous programs

Commonwealth Bank
---
Developing the skills of Aboriginal and Torres Strait Islander Australians
At CommBank, we believe our staff should reflect the diversity of the communities we work in. As Australia's largest financial services organisation, we can offer excellent employment opportunities to Aboriginal and Torres Strait Islander Australians across the country.
We have a set target to reach employment parity – three per cent Aboriginal and Torres Strait Islander representation across our domestic workforce – by December 2026, with a milestone target of 1.5 per cent by December 2020. In order to achieve this target, our Indigenous Careers team is working across the business to ensure we are growing talent internally and continuing to maintain an inclusive workplace where Aboriginal and Torres Strait Islander employees can thrive.
In addition to our Graduate and Summer Intern programs, we offer a range of employment programs to Aboriginal and Torres Strait Island Australians including:
AIME and AIEF
We support the important work of the Australian Indigenous Education Foundation (AIEF) and the Australian Indigenous Mentoring Experience (AIME) to ensure indigenous youth have the right foundations for a prosperous career.
School-based traineeships
Our School Based Traineeship Program provides a minimum of 70 new positions each year for Aboriginal and Torres Strait Islander students in Years 11 and 12. With School Based Trainees (SBTs) that transition onto university, we will continue to work closely with them through the CareerTrackers Indigenous Internship program. The program helps young Aboriginal and Torres Strait Islander people build a career in the financial services industry, with vital on-the-job experience.
Hear from some of our trainees.
CareerTrackers Indigenous Internship Program
Recognising the importance of internships to attracting top university graduates, we became a 10 x 10 partner of the CareerTrackers Indigenous Internship Program in 2015, offering a program tailored for Indigenous university students. Through our partnership we are committed to providing at least 25 internship placements a year to Indigenous university students until 2025.
Full-Time Traineeship Program
Our Full-time Traineeships Program helps adult Aboriginal and Torres Strait islander job seekers to develop into a role over 12 months. We provide participants with training and support with the aim to offer them a permanent position once they complete the traineeship. We are currently working on expanding the program across the business.
Group-Wide Graduate Program
We have worked closely with our Campus Talent Acquisition team to develop a transition process to support CareerTrackers Interns into our Summer Intern Program during their penultimate year. This will provide them with the best opportunity to secure a position on our Graduate Program on completion of their studies.
Future Leaders Program
Our Future Leaders Program supports Aboriginal and Torres Strait Islander employees to develop their leadership skills and experiences to progress their careers to management level. We also recognise that building leadership skills benefit Aboriginal and Torres Strait Islander communities more broadly. We are committed to supporting employees to be role models in the community.
Direct Recruitment
The Group continually seeks to directly employ Aboriginal and Torres Strait Islander people into permanent positions through:
Recruitment and employment agencies
Pre-employment programs
Employment expos
Online sources.
To find out more about our Indigenous Careers Programs or to apply, visit www.commbank.com.au/indigenous careers
Our Award
Diversity and Inclusion
At CommBank, we are committed to providing a workplace where our people feel safe to be themselves, and which reflects the diversity and cultural richness of the communities we serve.
You can be you at CommBank, in fact we want you to be. It means you can better connect with your colleagues and focus all your energy on delivering great solutions for our customers.
Everyone has a part to play in creating and maintaining an inclusive workplace culture. We actively encourage our people to engage in the conversation and bring our diversity and inclusion ambitions to life through our employee diversity networks: Unity – LGBTI, Mosaic – Cultural Diversity and Enable - Disability.
We're honoured to be the first Australian bank to receive the prestigious 2012 Catalyst Award for gender diversity.
The Group has also been recognised as an Employer of Choice for Women. This is a prestigious acknowledgement of organisations that are recognising and advancing women in the workplace.
Find out more about our Diversity and Inclusion Strategy and what that could mean for you here.
---