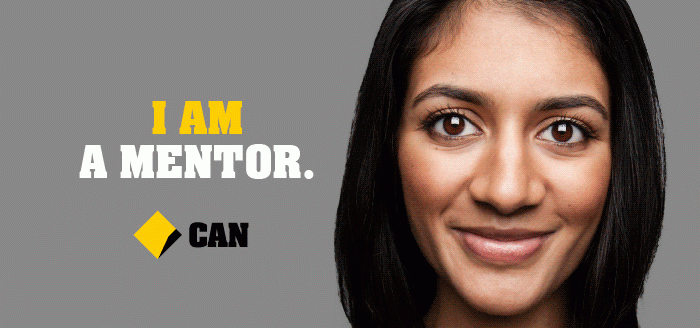 LGBTI support

Commonwealth Bank
---
Our LGBTI Network: Unity
Unity is CommBank's vibrant LGBTI community and allies network. The network works on initiatives to foster a culture of inclusion and respect, empowering our people to bring their whole selves to work each day – regardless of sexual orientation, gender identity, or gender expression.
Unity has had great success in raising LGBTI awareness and firmly entrenching itself across the Group, with networks established in every Australian state, as well as in London and Auckland. The network has also had some great success in their community initiatives, resulting in the Group providing $50,000 of funding for LGBTI students through the Pinnacle Foundation and raising $12,500 for AIDS charities across the globe.
As a result, we are proud to be rated in the top 20 Australian organisations for LGBTI diversity and inclusion on the Australian Workplace Equality Index by Pride in Diversity.
What our employees say..
"As a new graduate at CommBank I was delighted to learn about the dedication the Group has to making sure that everyone feels accepted when they come to work, and to making a real difference. Living in regional Queensland it was important to me to find an employer that not only has the ability to reach small, local communities but one that can influence these communities in a positive way. Cultural change can take time, but the Commonwealth Bank has taken steps to fast track this, and hopefully in doing so, we can inspire the same positive change within the communities they do business in" Catherine, Regional and Agribusiness Graduate and Unity Member.
"Coming out' at work is always a moment of truth, but I've only had better conversations with people when I'm honest about who I am. It helps to build real understanding between colleagues.
CommBank has a real and sustained focus on diversity and inclusion under the banner "You can be you", and everyone understands they play a part.
I feel safe to be myself in the workplace, and I'm excited by the opportunities CommBank gives me." David Brine Executive Manager at CommBank and Unity Steering Group member.
Our Award
Diversity and Inclusion
At CommBank, we are committed to providing a workplace where our people feel safe to be themselves, and which reflects the diversity and cultural richness of the communities we serve.
You can be you at CommBank, in fact we want you to be. It means you can better connect with your colleagues and focus all your energy on delivering great solutions for our customers.
Everyone has a part to play in creating and maintaining an inclusive workplace culture. We actively encourage our people to engage in the conversation and bring our diversity and inclusion ambitions to life through our employee diversity networks: Unity – LGBTI, Mosaic – Cultural Diversity and Enable - Disability.
Find out more about our Diversity and Inclusion Strategy and what that could mean for you here.
---