Application Process
Commonwealth Superannuation Corporation
---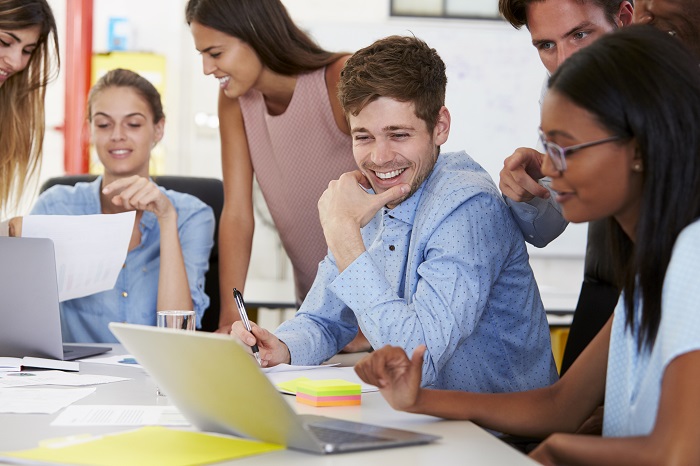 What's the selection process?All the tips & tricks
Step 1: Job Preview & Online Application
The Job Preview is just for you. There are no wrong or right answers and your results aren't provided to CSC. Use this tool to get a real idea of what it's like working at CSC, and to help you decide if our grad program is right for you.
The Online Application is where you enter your details and upload your resume. Please submit your application as early as possible. Our system can become very busy just before the closing date. 
Check out requirements of the role in the Graduate Position Description.
Step 2: Values Questionnaire
The Values Questionnaire determines if you are a good fit with CSC's values.
Step 3: Online Testing (Occupational Personality & Ability Testing)
The Online Testing is made up of two tests:
The Occupational Personality Questionnaire looks at how you like to work. It shows us how you see yourself in terms of your personality; for example, the way you relate to others, and how you deal with feelings and emotions. There are no rights or wrongs when answering the questionnaire, although some behaviours may be more or less appropriate to certain situations.
The General Ability Testing looks at your ability to carry out various aspects of a job; for example, your verbal reasoning and numerical reasoning abilities.
Resources that may help you get ready for online testing
How to ace online tests (Grad Connection)
Practice tests (SHL Direct)
Step 4: Online Interview
The Online Interview is a one-way interview where you will be asked to answer some questions, and record your responses. This is not your typical interview, and the questions are not behavioural based.
We want to get to know you better and hear your perspective on the world. Be prepared to tell us more about you and what you're passionate about.
How to ace an online interview
Step 5: Business Engagement Day (Group Activity & Behavioural Interview)
The Business Engagement Day (BED) is where we get to meet you face-to-face.
We will assist you by arranging and paying for interstate travel to our Business Engagement Day.
On the day you will:
answer behavioural style questions in a face to face interview with two interviewers
participate in a group activity
meet and network with CSC staff, including senior leaders, and our 2019 graduate cohort.
How to prepare for the Business Engagement Day
Step 6: Employment Offer
The Employment Offer starts with a verbal offer made in a phone call from our Graduate Advisor.
If you accept the verbal offer you will be sent an email with a link to your employment contract.
You will have one week from the time you receive the email to accept your employment offer online.
We know it's a long time between accepting the offer and your start date. If you do accept the offer, we will make sure to stay in touch so you know:
what to expect from the Grad program
what's happening at CSC, and
what's happening in Canberra, which is especially important for those of you who are moving from interstate.
What happens if I don't make it into the Graduate Program?
Many of our previous Graduate Program applicants have ended up in other permanent roles at CSC.
The Graduate Program selection process is very competitive. Even if you didn't make it very far in this process, you can still apply for other roles at CSC.
Want to apply?
For a Super Future apply now.
We're with you every step of the way to:
answer your questions,
make sure you have all the information you need, and
guide you through the selection process.
Need more information?
Check out our website
Follow us on Facebook, YouTube, Instagram and LinkedIn to keep up to date.
Email [email protected] to ask any questions that you can't find an answer for here.