Our Graduate Program
Commonwealth Superannuation Corporation
---
;

Our Graduate Program will give you the skills you need to start a successful career.
We take five graduates into the program each year.
What does the program look like?
As a new graduate with CSC, you'll start on 3 February 2020 and finish the program 30 June 2021.
Over the course of the program you can expect:
formal and informal learning opportunities
rotations through the three areas of our business—customer, investments and corporate
meaningful work that contributes to better outcomes for our members
collaboration with other graduates on corporate and business unit specific projects
regular feedback from your manager, team, and rotation manager.
What will I learn?
You will learn skills to help you grow both personally, and professionally in the organisation, including:
superannuation knowledge
customer service
project management
time management
change management
interpersonal skills
written and verbal communication skills
much more!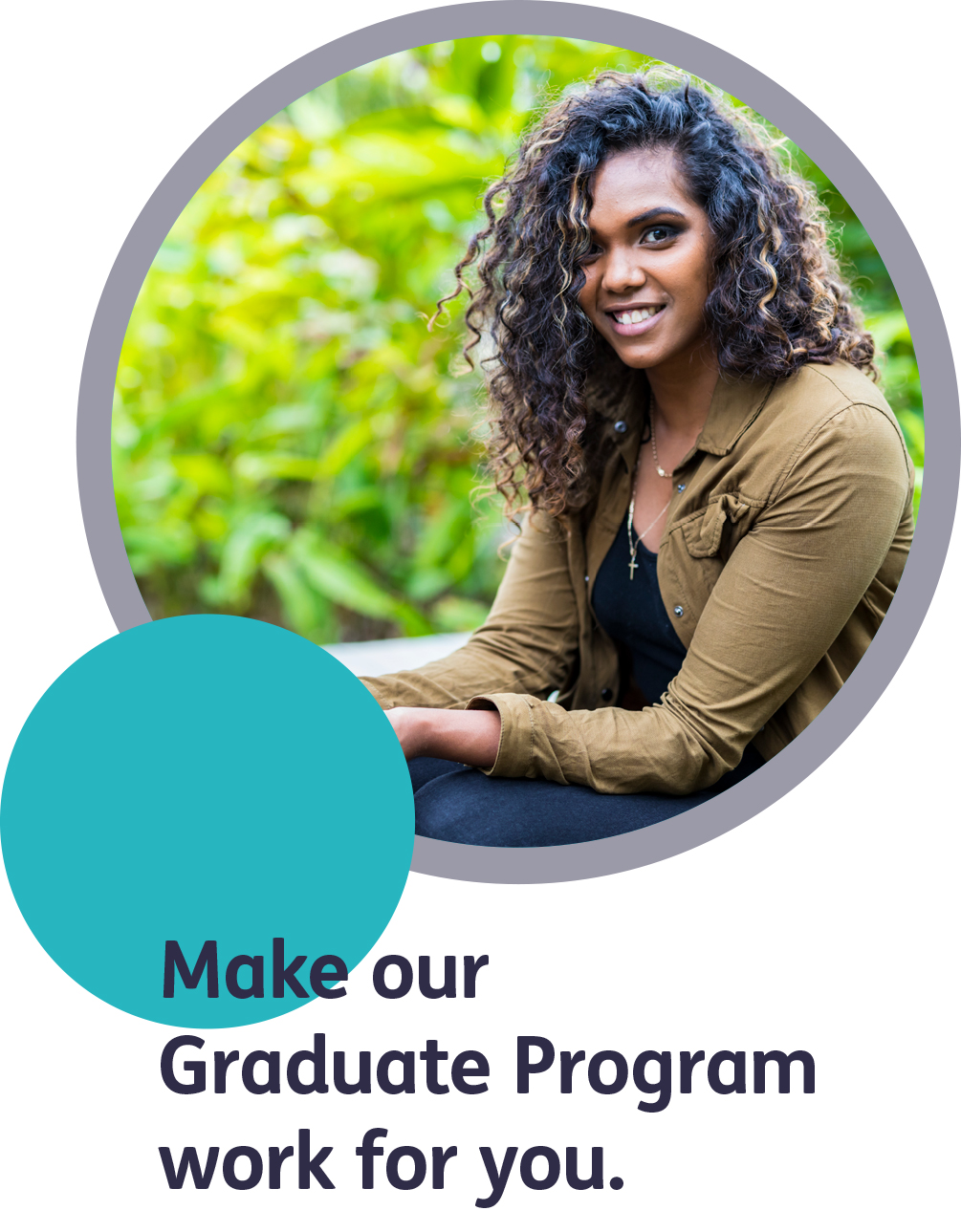 The 70:20:10 Model
There's structure, but we're flexible about what will best help you.
The 70:20:10 model shows our approach to learning and development at CSC.
Learn on the job 70% of the time by getting involved in a range of projects, and working towards real objectives.
Learn by engaging with others 20% of the time by forming strong working relationships, through networking and coaching sessions, and by receiving formal and informal feedback from your buddy, manager, rotation manager, and other people you work with at CSC.
Learn through formal training 10% of the time in structured programs, workshops, eLearning modules and other professional development opportunities.
What is CSC looking for?
We value people who will:
focus on better outcomes for our members
think boldly
treat others how you wish to be treated
listen openly and talk straight
work together.
Check out requirements of the role in the Graduate Position Description.
Who's there to help me?
You'll have plenty of support during the program—great people to learn from, a buddy to help you settle in and show you how we work, and opportunities to participate in coaching and mentor sessions.
Am I eligible?
To apply for our Graduate Program you will need to:
have the right to work in Australia for the duration of the program
have completed a university degree in 2017, 2018 or 2019
live in, or be willing to relocate to, Canberra. Please see 'What's the salary?' below for details on relocation assistance available.
We are looking for graduates from diverse academic backgrounds, so there are no specific degree or grade point averages required.
You don't need to be an Australian Citizen or have Permanent Residency, but you must be able to provide a visa that proves you have the right to work in Australia from 3 February 2020 – 30 June 2021.
Will I be guaranteed a job at the end of the program?
On successful completion of the program you will be offered a permanent role at CSC.
What's the salary?
The salary for those who are accepted into the Graduate Program is $70,000 p.a. including superannuation. If you live interstate you may also be eligible to be reimbursed for relocation expenses of up to $2000 per person.
What location?
All graduate positions are located in the heart of Canberra city and near the buzzing cultural precinct of New Acton.
What happens if I don't make it into the Graduate Program?
Many of our previous Graduate Program applicants have ended up in other permanent roles at CSC.
The Graduate Program selection process is very competitive. Even if you didn't make it very far in this process, you can still apply for other roles at CSC.
Need more information?
Check out our website
Follow us on Facebook, YouTube, Instagram and LinkedIn to keep up to date.
Email [email protected] to ask any questions that you can't find an answer for here.