Credit Suisse Graduate Programs & Internships
Credit Suisse has a long-term commitment and provides a full range of integrated banking services to clients in Asia Pacific. We were among the first international financial services organisations to establish an office in Australia in 1969.
Building on Credit Suisse's position as a leading global wealth manager and strong investment banking capabilities, we seek to follow a balanced approach to wealth management, aiming to capitalize on both the large pool of wealth within matu…
View more
Credit Suisse has a long-term commitment and provides a full range of integrated banking services to clients in Asia Pacific. We were among the first international financial services organisations to establish an office in Australia in 1969.
Building on Credit Suisse's position as a leading global wealth manager and strong investment banking capabilities, we seek to follow a balanced approach to wealth management, aiming to capitalize on both the large pool of wealth within mature markets as well as the significant growth in wealth in Asia Pacific and other emerging markets. 
As the Bank for Entrepreneurs and leveraging our strengths in wealth management and investment banking, we are equipped to provide clients with a range of services to protect and grow their wealth. We are scaling up our wealth management franchise by hiring high-quality relationship managers, expanding our lending exposure, and investing in our risk management and compliance capabilities. 
In providing integrated private banking and investment banking financial solutions to wealthy individuals, institutional investors and corporate clients in the Asia Pacific region, we value and draw on our collaborative DNA to optimize Credit Suisse's global resources to capture rapid wealth creation and growth.
Credit Suisse is a leading global wealth manager with strong investment banking capabilities. Headquartered in Zurich, Switzerland, our operations extend to approximately 50 countries worldwide across mature and emerging markets with more than 45,000 employees from over 150 different nations. 
 
Credit Suisse is renowned for a strong, supportive, and collegiate, culture. We work hard to develop well-rounded team members with strong execution skills and in-depth product knowledge.
 
We strive for quality and excellence in our work and professional relationships, recognizing and rewarding extraordinary performance among our employees and providing opportunities for internal mobility, dedicated training and leadership. As a global and inclusive community, we benefit from a diverse range of perspectives to create value and drive results for our clients, shareholders and communities.
 We offer a range of products and services, including: 
Mergers and Acquisitions Advisory 
Debt and Equity Underwriting and Distribution 
Equity Sales, Trading and Research 
Credit/Lending Products 
Private Banking 
Our global businesses and international culture provide plenty of opportunities for mobility and career development. 
Investment Banking 
Our Investment Banking and Capital Markets (IBCM) team and Investment Banking Equities team serve corporate, institutional and government clients. IBCM provides world-class financial advisory, capital raising and financing services across all industries. Our bankers work with some of the most successful and innovative companies in Australia and around the world to help them bring their strategic growth plans to life.
The Australian team has been involved in a number of significant transactions for clients in recent years including AMP, Vocus, KKR, Cromwell Property Group, APM, Judobank, Pepper, APG, One Rail and TradeMe. 
Our Investment Banking Equity Sales, Trading and Research teams provide a range of products and services to institutional clients. As a leading Australian broker and research provider, Credit Suisse covers more than 190 Australian stocks and offers clients best-in-class execution.
Credit Suisse provides sales, trading, financing, and market-making in global equities, as well as equities-related securities, options, futures, risk management, and hedging products. Our client-focused platform offers issuer and investor clients access to distribution, trading, and origination capabilities.
Within Cash Equities, our industry-leading franchise delivers access to trading liquidity, research, and market content through an innovative technology platform and a highly experienced team. Our focus includes High Touch Trading (execution, market making, and liquidity), Program Trading (basket order execution), Advanced Execution Services (algorithmic and direct market access trading), and Equities Distribution (partnering our Equity Capital Markets franchise to help corporate issuers raise capital).
Private Banking 
Private Banking clients benefit from our 160 years of Swiss heritage, expertise and values. We have offered Private Banking services onshore in Australia since 2007. 
We offer comprehensive advice and a broad range of services tailored to the complex needs of Ultra-High-Net- Worth and High-Net-Worth individuals and families. In Australia, our offerings are especially attractive to executives, business owners, charities and not-for-profit organisations, family offices and entrepreneurs. 
Expertise and quality advice are at the core of our Private Banking offering. Our focus is long-term relationships, not short-term transactions. We approach each decision with a big picture strategy and believe transparency is critical for building and maintaining trust and confidence in our relationships. Our client success is the result of teamwork. Our Relationship Managers consult globally with investment specialist colleagues to produce long-term strategies and investment choices for our clients.
Working at Credit Suisse will give you access to strong local and international networks and resources, while enabling you to benefit from the stability of one of the world's most admired banks.
We value and promote for our supportive culture and collegial, team oriented atmosphere. We work hard to develop well-rounded team members with strong execution skills and in-depth product and industry knowledge.
Our entrepreneurial culture offers a broad range of opportunities across varying businesses and locations. You will be supported and coached throughout the course of your career. You will have the opportunity to work with diverse and talented people within the firm. 
We believe in lifelong learning and nurturing our future leaders from within the organisation. We give responsibility and opportunity to our employees and provide leadership training throughout employees' careers.  
Mentorship programs to provide guidance and support throughout your career
Opportunities for internal mobility are key in building long-term success stories for our employees and we are pleased to support your career aspirations with internal mobility
Regular reviews to gauge skills and identify areas of improvement
A range of in-house training programs focused on personal effectiveness, leadership and management skills, presentation skills, and client coverage skills
A robust e-learning curriculum at your fingertips to enhance the skills you need most
Business and product training to help you enhance your skill set
Cross-divisional events that allow you to network with colleagues from other divisions and hear from experts about our businesses and key transactions
Dedicated Talent Programs, which give our highest-potential employees the opportunity to accelerate their leadership development
Meet the match for your ambition. Influence Tomorrow.
The resources of our business and the support of our leadership team are behind you. A team to connect with. Opportunity ahead. If you want to work somewhere you can make things happen. Let your ambition meet its match.
Discover a career at Credit Suisse.
Credit Suisse offers exciting career growth in all our business divisions:
Equities Sales & Trading and Research
Investment Banking and Capital Markets
Private Banking
Our in-depth internship programs provide a comprehensive introduction to Credit Suisse and are designed to offer real insight into our business. In Australia, we offer an 11-week summer internship program and a 4-week winter internship program.
From day one, you will be part of the team and will be responsible for projects and tasks that matter to the business. You will face real challenges, have real client exposure, enjoy real achievements and have your talents recognised every step of the way.
We want to bring the very best people into our organisation. You'll definitely work hard, but you'll come away with impressive experience that will help ensure that you are ready for the next step in your professional life. What's more, if you show potential and demonstrate exceptional performance during your time with us and depending on business needs, you may be considered for a full-time position
Who we look for
As an equal opportunity employer, we value individuals with diverse backgrounds and experience to bring a fresh perspective to our business. A career with us means that you can help shape our future.
Whatever your background, you will need to be:
A leader who assumes responsibility and mobilises others
A critical thinker with excellent problem-solving skills
A self-starter who achieves significant results
An adaptable team member who can build and support strong relationships
An excellent communicator who is articulate and has strong listening skills
A principled contributor who is committed to the highest standards of ethical behaviour
We offer internship opportunities to students who are in their final year of an undergraduate or Master's program. You need to be an Australian or a New Zealand citizen or Australian permanent resident in order to be considered for the positions based in Australia.
Application Deadline:
Summer: Melbourne, 19 July 2022, Sydney, 2 August 2022
Winter: 20 March 2022
How to Apply 
You will need to complete an application on the Credit Suisse website – www.credit-suisse.com/careers – for consideration.
Eligible candidates will be asked to take online numerical and verbal reasoning tests as part of the application. We ask that these tests are completed within 2 days. It should take you no more than 40 minutes to do the tests. We will only review the rest of the application once you have completed this step and test scores are submitted successfully.
What was most memorable about your internship?
What has surprised you the most about Credit Suisse?
What excites you the most about working for Credit Suisse?
Influence tomorrow with us.
Shatter the glass ceiling. Influence tomorrow.
Meet the match for your ambition. Influence tomorrow.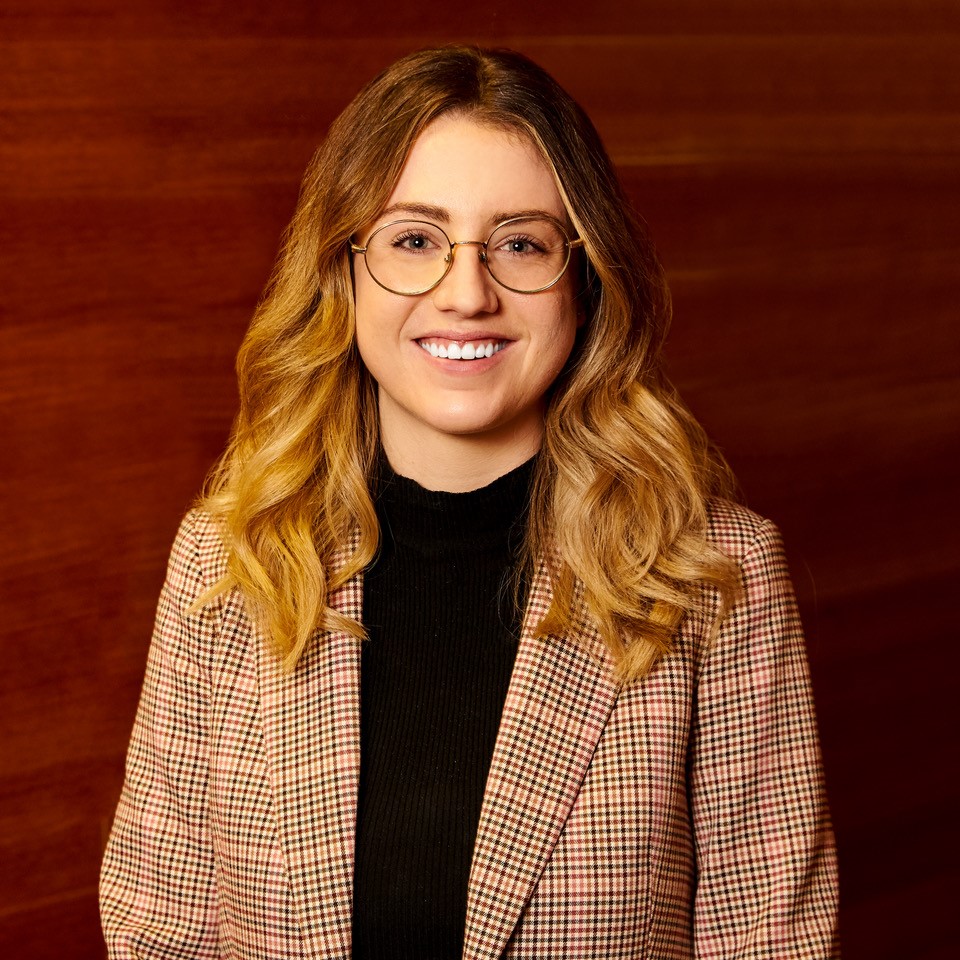 What is your role at Credit Suisse?
I work in the Securities Research team as a supporting Environment Social and Governance analyst. My responsibility is to cover a very broad range of themes from Climate Change and Decarbonization to Modern Slavery as well as Tech Regulation, to name a few. I need to be on top of the most recent academic research and expert advice as well as how Australian companies are responding to different themes.
How did you discover your passions?
I am fortunate to work in a role that allows me to explore my passions around Climate Change and Sustainability. My job allows me to research these themes, identify where investment opportunities and risks emerge, and communicate my views to the investment community.
How I discovered my passions is actually quite simple: curiosity. I continually investigate what I am curious about. As a kid and now, I always loved being outside, in nature, in awe of the beauty of the world. As a result, at high school, I loved science where you learn about the natural world, but I also quickly realized that I really enjoyed economics and learning about the man-made world. At university, I could not decide which path to explore, so I chose both where I ended up doing a double degree of Bachelor  of  Commerce/Bachelor  of  Science.  It was at university where I studied multiple biology subjects about the effects of climate change on plants, animals, ecosystems, like the Great Barrier Reef, and the repercussions it has on society. I realized I wanted to shape my career to researching and advising on climate change mitigation. 
Do you have any advice for students who may be struggling to find their passion?
One of the best pieces of advice I have ever received was from my parents, two people who are extremely passionate about their careers. They said the key to a happy and successful life was to always do something that makes you  want to JUMP out of bed in the morning. From their experiences, careers are very long, work days can be very long, but if you're passionate and driven by what you're working on, it puts everything else into perspective. So I used that advice to choose my university degrees and my subsequent career path. So my advice to students struggling to find their passion, would be to heed my parents advice. Think about what makes  you  want  to  get  out  of  bed.  For  me,  it's fighting climate change. Start with this question to work out what drives you and what are you curious about and the rest will fall into place.
What is something about Credit Suisse that has inspired you?
Working with my peers in the research team, I am inspired by the analysts' commitment and passion in covering their respective yet diverse sectors. The research analysts at CS are driven individuals who thrive in a fast-paced environment where every day there is new information, research and data to assimilate and report to our clients. It is this environment of constant learning and change which inspires me.
Lydia Brunton 
Credit Suisse Analyst