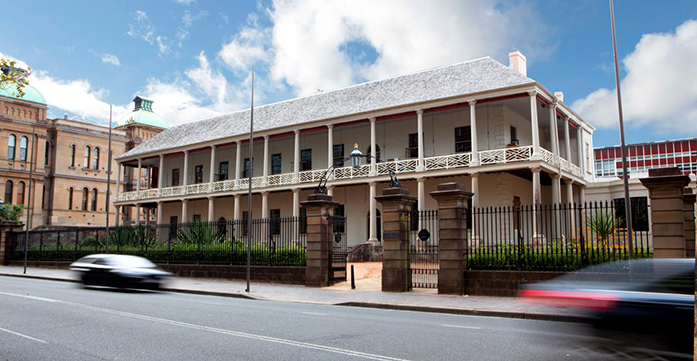 About Us
Crown Solicitor's Office
---
The Crown Solicitor's Office is a leader in the areas of law most relevant to the Government. Our staff gain practical experience working on significant and often high profile matters with important social, economic and political implications for the community.
We are the largest provider of legal services to the NSW Government and its agencies and the sole provider of legal services in all matters which are regarded as being core to government functions.
We also provide general commercial, or untied, services to the Government and its agencies and compete with private law firms for this work. We are on the legal panels of a wide spectrum of NSW government departments and agencies.
We manage thousands of legal matters each year, many of which are long-running matters involving substantial litigation. We are highly effective at managing our clients' costs.
The Crown Solicitor's Office ("CSO") strives to not only be the legal services provider of choice to the NSW Government, but also the legal services employer of choice in the state public sector. The CSO works with over 500 government clients on a commercial basis in the conduct of litigation, provision of legal advice, representation in courts and tribunals and drafting of legal documents and agreements.
Operating as a Public Service Executive Agency related to the Department of Justice, the Crown Solicitor as Head of the agency competes with the private legal profession for commercial work as well as being the sole provider of core work to the government.
The areas we specialise in are: Child protection, commercial law, community law, constitutional & administrative law, criminal law, employment & industrial relations, government law, inquiries, property & native title, torts law (justice/enforcement agencies), torts law (service/regulatory agencies)
The Crown Solicitor's Office is located at 60-70 Elizabeth Street, Sydney, 2000. We employ approximately 180 solicitors and 50 paralegals in full-time or part-time work and over 120 business and legal support staff.