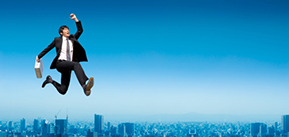 Graduate Program
Crown Solicitor's Office
---
Crown Solicitors Office Graduate Rotation Program
We offer a two-year rotation program consisting of four, six-monthly rotations across various Legal Practice Groups. You will gain broad experience in any of our 11 areas of law. The program provides targeted training activities, on-the-job training and the opportunity to develop skills in advice writing, litigation and transactional work to ensure that by the end of the program you have the capability levels of a Solicitor, Grade I-III.
The areas of law the graduates may be able to experience include:
Child protection
Commercial law
Community law
Constitutional & Administrative Law
Criminal Law
Employment & Industrial Relations
Government Law
Inquiries
Property & Native Title
Torts Law (Justice/Enforcement Agencies)
Torts Law (Service/Regulatory Agencies)
Ideally, we are looking for recent graduates who have less than two year's law experience.
Prospects for advancement are excellent with all solicitors having the opportunity to manage a practice relatively early in their careers, thus gaining valuable experience in client service. The CSO also offers a rotation program between practice groups and secondment opportunities to client agencies. Our training and development programs offer a diverse choice of internal and external training and comprehensive opportunities.
Career opportunities are advertised on the internet at http://iworkfor.nsw.gov.au/​​
Aboriginal and Torres Strait Islander targeted employment opportunity programs are available.
To find out more about vacancies, please contact [email protected]