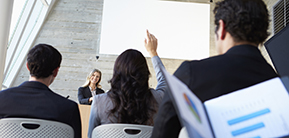 Our Culture
Crown Solicitor's Office
---
The work we perform is challenging, varied, interesting and often high profile, with important social, economic and political implications for the community. We compete with other private legal firms not each other and we actively encourage an open, sharing and encouraging environment.
We give our solicitors conduct of matters from start to finish, with support and supervision. This provides you with a deep and rewarding understanding of legal practice. Prospects for advancement are excellent, with rotation, temporary assignments and secondment opportunities.
We are an equal opportunity employer and our staff enjoy excellent employment conditions at our centrally located Sydney office. Not only do we offer flexible working hours we also encourage a healthy work/life balance with access to ongoing training and education, massages, yoga, Pilates and counselling services.
We firmly believe that a healthy life/work balance contributes to our success and the overall wellbeing of our group. The CSO continually improves its environmental awareness and is a partner in the Office of Environment and Heritage's Sustainability Advantage program.