CUA Graduate Programs and Jobs
CUA is Australia's largest credit union and we exist to work together with our members through their significant life changes for mutual good. We started out in 1946 with an inspired idea to give Australians a fairer deal. Unlike banks at the time, our founders saw people as more than just numbers on a page. They challenged the status quo by providing lending that was responsible and affordable.
Through a series of mergers with like-minded credit unions and community groups, we created a powerful force that is CUA today. Our diverse heritage means we have championed many causes over the years. Today, we are driven by a passionate and genuine desire to make a difference and help our members enrich their live
CUA currently has 0 opportunities.
Select the following options:
It's such an exciting time to work at CUA. We are a highly engaged team of over 900 people based across three main offices in Brisbane, Sydney and Melbourne and more than 50 retail branches and community hubs along the east coast of Australia and in Perth.
Our team is committed to delivering a 'life rich banking' experience for our members and each other. As a key part of the CUA team, we'll work with you to ensure your life with us is full of opportunities, challenges and highlights – all the things that make work interesting and help you to grow professionally and personally.
We celebrate and embrace diversity by respecting each other's differences and creating an environment that is inclusive. All CUA team members can shine and develop to their full potential regardless of background, disability, sexual orientation, cultural beliefs, gender, age or where they live or work.
Innovation is the future at CUA and our online and mobile banking services are always evolving and our products are award-winning.
Join us and begin your life at CUA. Join us and make a real difference.
The CUA Graduate Program is a unique opportunity to join a purpose-led, innovative organisation that allows you to contribute from day one. Our rotation structure, exposure to meaningful projects and professional development opportunities will give you an experience like no other.
How long does the CUA Graduate Program run for?
Our program length is two years and commences at the beginning of February every second year. You will be employed as a permanent CUA team member throughout and beyond the CUA Graduate Program.
What happens at the end of the program?
You will have the opportunity to apply for available roles within CUA towards the end of your program.
How many rotations will I complete?
A minimum of four rotations (six months each) should be expected. Depending on the areas you rotate into, the rotations could be more frequent and shorter. The beauty of our program is that it is flexible and driven by not only our business areas, but your development needs and interests.
Which disciplines/streams are available?
Our graduates can fall into two disciplines – generalist or specialist. Our current cohort have wide-ranging backgrounds from Business, Economics, IT and Sports Management. Each of these backgrounds have prepared them for the unique opportunities that CUA provides.
What kind of professional development can I expect outside of the usual on-the- job learning?
Joining a graduate program can be daunting! We will help with your transition into the program by providing a one week induction with your graduate cohort. This is no ordinary induction program – you will meet our Executive team, network with our senior leaders and learn about the areas of our business that you might want to spend some time in. Along with this, there might even be a team challenge…
Throughout your program, we make sure you are constantly learning. Every month we host Professional Discussion Groups with your graduate cohort and every 3-4 months you have the opportunity to network with your group and other leaders in the business to help with rotation decisions.
Our online suite of learning and professional development for technical and soft skill development has been tailored for you as a graduate and you will have a one-stop- shop and online community you can reach out to for your professional development needs.
What kind of support will I get?
We pride ourselves on providing a very personalised graduate program. This includes the ongoing support you receive, though a formal mentor program, rotation-specific 'buddies' and a People & Culture contact.
Don't take our word for it! Take a look at the Graduate Career Pathways to hear more about a real graduate experience.
So what is it really like to be a graduate at CUA?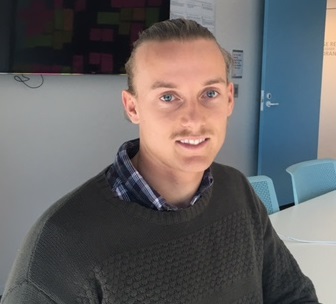 Alex Peart
What did you study at uni?
I completed a double degree (Bachelor of Commerce majoring in Finance and a Bachelor of Sports Management) at Griffith University on the Gold Coast. Fun fact: I actually started studying exercise science, but on my first day I had a lab with an open cadaver and I quickly realised I wasn't destined for the health industry!
What was your experience of the recruitment process for the CUA Graduate Program?
It was very similar to others, until the group interview stage, which was a lot more relaxed and inviting.
Why did you choose CUA?
The CUA Graduate Program appeared to be very flexible allowing me to experience a range of different business areas. Having this opportunity for exposure was important for me as it's hard to know where you want to end up as soon as you leave uni.
What rotations have you completed so far?
So far I have completed three rotations. I started in the branch network like all graduates at CUA, then moved onto a project team testing for the new credit card we released in June last year. I then had a three month stint within the sales development team working on a variety of different projects. One of these projects presented the opportunity to present to the Executive Committee.
After this I moved to the Product team and had some awesome exposure to Personal Loans and lending in general. I spent six months working very closely with a senior manager in our Product Strategy and Delivery team to revamp the personal loan book and increase our lending.
Currently I am four months into my third rotation within CUA Health, working with the Sales and Marketing team with a focus on digital sales and improving our online presence.
What have been some of your key highlights?
For me, being given responsibility straight away. I have been very lucky to work for managers who believe and trust in me to make critical business decisions. This has allowed me to make an impact from my first day in each rotation. Also, everyone that I have worked with has always been supportive and happy to help in any way possible.
What advice would you give to future graduates?
Don't lock yourself into one job you 'think' you want. Try different roles and industries - this will give you a range of experiences that will help in your long term career. The working world is evolving at a rapid pace and being able to learn new skills, adapt to different roles and take on any challenge is critical to being successful. Having initiative, working hard, and being nice to everyone is also important, you never know when you will need a favour!
Beyond the CUA Graduate Program – what's next for you?
An ongoing position at CUA that challenges me and develops me personally would be my goal, but honestly just taking it one day at a time and seeing where I land. The great thing about the program is that I've been given the chance to talk about future roles already with previous managers so I know what my options are. I would also love to work overseas at some point in my future and open my own brewery!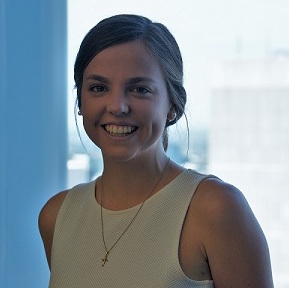 Chelsea Birchall
What did you study at uni?
Bachelor of Commerce (Accounting) at the University of Queensland
What was your experience of the recruitment process for the CUA Graduate Program?
It was as expected for any graduate program: written application, video interview, aptitude testing and a one day on-site group interview. The area I felt CUA was unique to the other institutions was they placed a lot of importance of their employee's values. They really cared about what you stand for, what makes you jump out of bed in the morning and how you are going to influence the world. Being a mutual means that CUA has social awareness and provides more than just financial products, so they look for employees who are aligned to these values.
Why did you choose CUA?
CUA is one of the only financial institutions that have their head office in Brisbane. They also offered a program that allowed flexibility in our areas of interest and didn't limit my rotations to just the finance team even though I had an accounting degree.
What rotations have you completed so far?
I have spent time in Sales (Member Services), Transformation (Digital Office) and Insights & Reporting (Finance Office).
What have been some of your key highlights?
Being the size CUA is has meant we have been able to work on real business problems and provide solutions that have been implemented. CUA embraced our diverse way of thinking and allowed opportunities for our cohort to present to the Executive Team and Senior Leaders on multiple occasions. Some of the most challenging and exciting projects I have worked on have been due to bumping into a leader, having a chat, being invited to join a meeting and then having the flexibility to take on a new and unexpected opportunity.
What advice would you give to future graduates?
Your degree will have equipped you to enter the work force but don't stop there. Search for opportunities that will allow you to use your degree, that aligns with your natural skill set and will teach you far more then you currently know.
Beyond the CUA Graduate Program – what's next for you?
I have actually just this week accepted a full time position within the Insights & Reporting team as a Data Analyst and will be beginning my CPA in July.
Applications – What to Expect
CUA
---
We understand there are so many things to remember when applying for a graduate role. Here we have simplified things for you to help you better understand our graduate recruitment process and what you can expect.
CUA follows a best practice graduate recruitment model, similar to many other organisations. The most important thing for us is that you have a positive experience.
Step 1: Online application
Your online application will be completed via the CUA website. We keep this process as simple as possible, and want to learn more about you and your professional experience. You will receive email confirmation from us when we receive your application.
Step 2: Online psychometric screening assessment
Once you have submitted your online application, it goes through a screening process based on the position requirements. If you meet these criteria, you will receive an email invitation to complete an online psychometric screening assessment. This assessment will assess your strengths and weaknesses in areas that are important for our graduate roles. If you are unsuccessful in your online psychometric screening assessment, we will let you know via email.
Step 3: Video interview
If you are successful in your online psychometric screening assessment, you will receive an email invitation to complete a video interview. This interview can be completed from the comfort of your computer and will require you to prepare and submit video answers to the questions provided. If you are unsuccessful in your video interview, we will let you know via email. You are more than welcome to contact us for specific feedback. We will be talking to a significant number of graduates like yourself at this time and will try to get back to you as soon as we can.
Step 4: Assessment centre and interview
If you are successful in reaching the final step of our process, you will receive a phone call and invitation to attend a full day assessment centre at our offices in Brisbane CBD. Our assessment centres are a great opportunity for us to meet you in person, assess how you work as part of a team and conduct an individual final interview. We will personally contact you after your assessment centre to provide feedback and if you're successful, conduct final background and reference checks.
Step 5: Background and reference checks
Once the necessary background and reference checks are complete, you have completed the full graduate recruitment process. We will contact you personally to let you know if you have passed these checks, and hopefully provide you with a job offer!
See the current Graduate Program opportunities for more information about the position requirements and relevant deadlines.